HRE's annual Health & Benefits Leadership Conference is just a week away. The event—which will be held April 5-7 in Las Vegas—will explore some of the most pressing topics for HR and benefits leaders and dive deep into how the COVID-19 pandemic has affected benefits and HR strategies.
From widespread remote work to new priorities on mental health, family-friendly benefits and work/life balance, the last two years have resulted in a massive transformation in the industry—and the conference will cover it all.
Want to catch up on some of the biggest benefits trends before the conference? Check out these stories featuring some of the HBLC speakers.
Yes, remote can work—but it takes effort from company leaders: Over the last few years, remote work has become more accepted in the work world. But now in a COVID-19 era, it's not just acceptable, it's thought to be a preferred model for many employees and employers. Not only can remote make employees more productive, but it can cut down on bad or taboo work behaviors (think: workers coming into the office sick or reheating fish in the communal microwave). Although remote work is popular, it can't be a set-it-and-forget-it model of work, says Chris Dyer, founder and CEO of PeopleG2. It requires new ways of management, trust and commitment from employers and HR and benefit leaders. Read more here.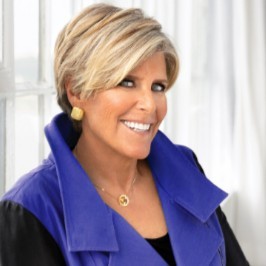 The 'most needed employee benefit,' according to financial guru Suze Orman: Longtime financial expert, Emmy-award winning television host and author Suze Orman says she was semi-retired when she got a pitch that inspired her: an employer-sponsored emergency fund. It was an especially exciting idea as Orman has been a proponent of emergency savings for years—and because she witnessed the financial toll COVID-19 took, wreaking havoc on employees' financial situations. "[People] will not just take money and put it in an emergency fund," Orman says. "When it's done automatically for you through your paycheck and your employer matches it, now we're talking. This is the most exciting, important and needed employee benefit that has ever been offered in the history of employee plans." Read more here.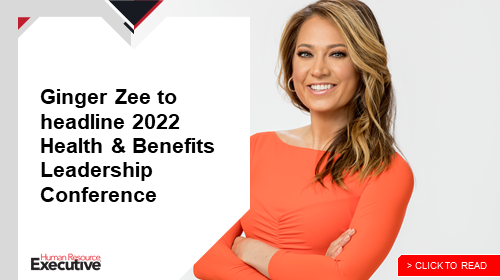 Mental health, addiction go hand in hand—and COVID is making both worse: For the past few years, mental health has been a growing focus among organizations, many of which see firsthand that their employees are struggling with burnout, anxiety, stress and depression. But there's an often-overlooked part of the mental health equation: addiction. And it's a problem that employers need to step up on, says Cheryl Brown Merriwether, vice president and executive director of the International Center for Addiction and Recovery Education. Read more here.
Biggest financial health opportunity? Focusing on short-term help: Financially speaking, things have been bleak for many employees: Some statistics show as many as 78% of employees live paycheck to paycheck. Other research shows that 40% of Americans don't have $400 in the bank for emergency expenses. And that was pre-pandemic. Now more than two years into COVID-19, the crisis and its continued uncertainty aren't making things easier for employees' financial health, says Timothy Flacke, executive director and co-founder at Commonwealth, a Boston-based financial nonprofit. The silver lining is that there is a lot of innovation happening in the financial health industry and there are relatively easy strategies—many of which are largely underutilized—that HR and benefits professionals can embrace to help employees. Read more here.
Why health equity efforts may be the next big employer trend: Employers have long prioritized a variety of health and financial benefits as a way to support their workers. But many experts believe there's much more that needs to be done to make sure employees have healthy, happy and financially stable lives. Enter: health equity initiatives that address workers' social determinants of health, including healthcare access and quality, economic stability, education access, and social and community factors. Although industry experts have discussed health equity in recent years, not enough work has been done, says Seth Serxner, chief health officer and senior vice president of population health at Optum. Read more here.
5 of the biggest benefits trends coming this year: COVID-19 has drastically reshaped every aspect of workplace culture, including employee benefits. Since the start of the pandemic, scores of smart employers turned to new and enhanced benefits to help employees through a myriad of challenges. There has been a big focus on physical health and safety, remote and flexible working arrangements, mental health, COVID-19 vaccine strategies and incentives, and much more. Now, as we enter the third year of the pandemic—coupled with the Great Resignation, which is spurring employers to get aggressive on retaining and attracting talent—what's ahead for benefits strategies? The short answer: A lot, experts say. Read more here.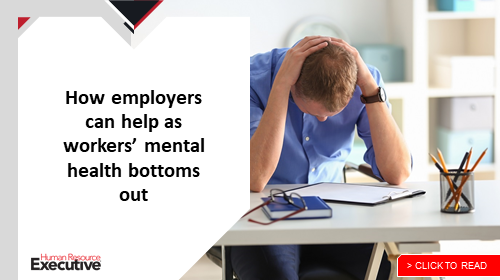 Benefits technology is having a moment—and COVID is partly responsible: HR's use of benefits technology has been rising over the last several years, as companies focused not only on ways to inform workers of their offerings and improve the employee experience, but to save themselves time as well. But like many things, COVID-19 rapidly accelerated the trend. As employers dealt with a series of challenges while trying to taking care of their employees—and quickly getting them additional help and resources—company and HR leaders more aggressively turned to benefits and wellbeing tech solutions to help. "There's an incredible amount of focus on the space right now," says George LaRocque, founder and principal analyst at WorkTech. Read more here.
What's ahead for benefits policy this year? It's never a slow time when it comes to health and benefits policy. Issues are constantly in flux, which impacts HR and company leaders and how they approach their employee benefits strategies. And 2022 is no exception, with the year marking midterm elections as well as the third year of COVID-19—both of which will influence a number of legislative issues. So, what's at stake for HR and benefits leaders? As usual, there's a lot, says Jim Klein, president of the American Benefits Council, a Washington D.C.-based employee benefits public policy organization. Read more here.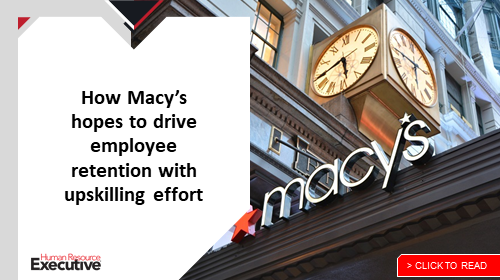 From better benefits to higher pay, employers are upping the ante on talent: Several employers are rethinking their strategies to focus on employee needs while putting more money in their wallets as they navigate a trifecta of concerns—COVID-19, the Great Resignation and record inflation. An increasing number of company leaders realize that if they don't do so, they'll watch talent walk out the door. Read more here.
First step in finding a financial solution for employees? Ask what they need: COVID-19 undoubtedly has been financially devastating for many employees. But there's a bright side to how the pandemic has changed things, financially speaking: It's given new urgency—and meaning—to how employers address financial wellbeing for their employees, says Matt Bahl, vice president and head of workplace financial health at the Financial Health Network. Read more here.
Feeling HR burnout? 4 tips for self-care from HR leaders: The ongoing pandemic is driving rates of burnout, depression, anxiety and stress like never before. The most recent research data from Total Brain's Mental Health Index, for instance, shows that mental health has hit an all-time low, fueled by the recent Omicron surge. And while employees all over are dealing with a variety of mental health issues, a specific group of employees are not immune to the problems either: HR professionals. So, how are HR leaders taking care of their own mental health and prioritizing self-care as they try to help their employees with theirs? HRE asked several HR leaders; here's what they said in their own words. Read more here.
How employers can help as workers' mental health bottoms out: Amid all-time lows in mental health, employers are finding a new mandate to step up efforts to help struggling employees. In addition to tried-and-true standards, like employee assistance programs, many company leaders are realizing they need to go further as they see scores of employees struggle. Some organizations are enhancing benefits and embracing shorter work weeks, flexible schedules, financial health efforts and mental health days. Read more here.
The post 12 stories to read ahead of the Health & Benefits Leadership Conference appeared first on HR Executive.