Hopefully, employers, HR pros, and managers are well aware that March 3, 2023 (and the first Friday in March each year) is Employee Appreciation Day. In a labor market where employee demand often outstrips supply in many sectors, it's particularly important to keep staff engaged and retained.
Showing some appreciation is a simple and effective way to do just that. While that shouldn't just happen once a year, of course, this annual event is an important reminder of the power of recognition!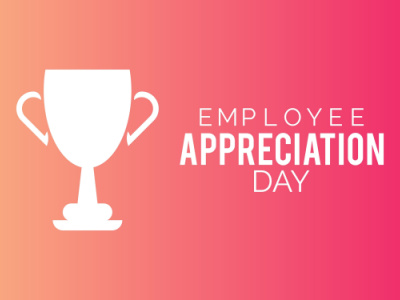 History of Employee Appreciation Day
Employee Appreciation Day was arguably created in part as a marketing gimmick by Dr. Bob Nelson in 1995. Nelson was one of the founding members of Recognition Professionals International, and the day was originally created to mark the publication of Nelson's book 1001 Ways to Reward Employees. Nelson worked with his publishing company, Workman Publishing, to launch the day of recognition and to get Employee Appreciation Day displayed on office calendars, helping to spread awareness and acceptance of the observance.
Goal of Employee Appreciation Day
The aim of Employee Appreciation Day is, as might be expected, to demonstrate appreciation for the support and hard work of employees across all industries and organizations. Businesses depend on their workers, and those workers value having their contributions recognized and appreciated. Even better, workers who feel appreciated tend to be better engaged and more productive than those who aren't.
Ideas for Employee Appreciation Day
There are many, many ways employers can recognize Employee Appreciation Day. Some mark the day by bringing in food and snacks for staff or taking the team to lunch or happy hour. Others distribute gift cards as prizes or bonuses. Some employers organize games or other fun activities to promote teambuilding and a sense of belonging. Others simply give staff the day off!
Whatever the organization does to celebrate, the most important thing is to keep the meaning of the day in mind and be sure to express gratitude for all the things employees do for the organization.
Employee Appreciation Day may come just once per year, but employee appreciation itself should be a year-round emphasis!
The post Employee Appreciation Day 2023 appeared first on HR Daily Advisor.