Like many HR leaders, Johanna Söderström, executive vice president and chief human resources officer for Tyson Foods, prioritized employee safety during the early days of the pandemic—most employees worked in person in the factories, after all. But as the last two-plus years of continued uncertainty and change have proven, helping employees is more than just keeping workers safe—it's become imperative for HR to strengthen the overall employee experience. And now, this shift is entirely reshaping how HR leaders approach their work.
"We wanted to focus on employees, focus on the experience that we want to create. We wanted to think holistically of how we create a great experience, a great environment in everything we do every day," she says. "People don't just come to work for a paycheck; they are looking for much more."
For Tyson, the focus on the employee experience has included a variety of factors: embracing flexibility, adding new technologies to make tasks easier and more effective for employees (workers can use devices to change their shifts, for instance), enabling new ways of work and adding new benefits. One of those benefits is free education assistance, allowing all of Tyson's 120,000 U.S. workers the ability to attain master's, undergraduate and associate degrees, career certificates, and literacy and technology fundamentals. (Tyson rolled out the benefit this summer through provider Guild Education.) It's also opened health clinics for employees near company production facilities, giving Tyson workers, and their families, easier access to high-quality healthcare—in most cases, at no cost.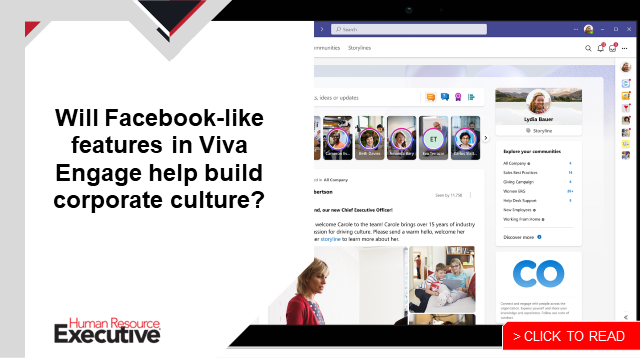 "We want to make sure no one is unclear what we are about—and that's winning with our team members," Söderström says. "And I think many companies are following that same thinking: How do we continue to make sure that employees want to be here?"
Indeed, Tyson isn't alone in rethinking nearly every aspect of employee strategy. Scores of top employers are not only figuring out how to help and support employees—many of whom have heightened expectations as they rethink their priorities—but to keep them engaged in the company so they don't leave. That's among the key findings in a new Executive Networks survey of chief human resource officers employed at Global 1000 organizations. Results will be discussed during a mega session beginning at 1:30 p.m. Wednesday at HRE's HR Tech Conference, running through Sept. 16 in Las Vegas. Söderström will join Unifi Aviation's Archana Arcot and VTT Technical Research Centre's Kirsi Nuotto as panelists.
"People are reevaluating their lives," says Jeanne Meister, executive vice president of Executive Networks, an HR peer network organization. (Meister will be moderating the HR Tech panel.) "It's not just that they're leaving their jobs; there's a big shift [in mindsets]. They're thinking about their careers, if they want to choose another profession or move. The pandemic has been a tipping point for individuals: Do they really want to continue to do things like they were?"
It's no wonder the survey finds that the overwhelming majority of HR leaders (83%) are very concerned about the attraction and retention of talent. The top factors CHROs cited for higher levels of voluntary turnover include stress and employee burnout, lack of visibility into career advancement and development, dealing with work/life balance issues and requests for increased compensation.
The phenomenon of late is more than just the Great Resignation, says Meister, it's the Great Reevaluation—meaning that employers and HR leaders are getting more creative, more innovative, more flexible and more employee-driven than ever in order to keep workers. It's about taking aim at employee burnout, connecting with workers, providing flexibility, focusing on wellbeing, ensuring employees have purpose and values, meeting employees where they are and much more.
"It's the great reevaluation of lives and purpose—and that's driving greater numbers of people leaving," Meister says. "So, now companies have to go back to the basics, be innovative, question everything they've been doing for employees in the past and say to themselves, 'Maybe we haven't been doing enough.' "
Nuotto, senior vice president of human resources at research and tech firm VTT, says that the role of HR leaders has "changed drastically over the past couple years."
"I think the realization of the fact that every business is a people business has penetrated the business thinking and acumen," she says. "That has empowered HR even more and moved it into the core."
Some of those new ways of thinking to keep workers happy and keep them put? According to the Executive Networks data from CHROs, that includes creating internal talent marketplaces (73% of survey respondents have internal talent marketplaces, but 32% of those are limited in scope); launching in-house staffing agencies; and creating guidelines for successful hybrid work (93% of survey respondents said the hybrid work environment is most effective for company performance).
Mastercard, for its part, launched an employee referral program with a cash reward that was double to triple what was offered previously, resulting in a four-fold increase in applications through referrals. IBM created structured apprenticeship programs and an internal learning platform, which are especially beneficial to advance workers without a college degree.
Many firms also are prioritizing purpose and values, upping commitments to diversity, equity and inclusion and environmental, social and governance efforts, Meister says. Others are thinking heavily about helping employees achieve better work/life balance, especially with many working from home.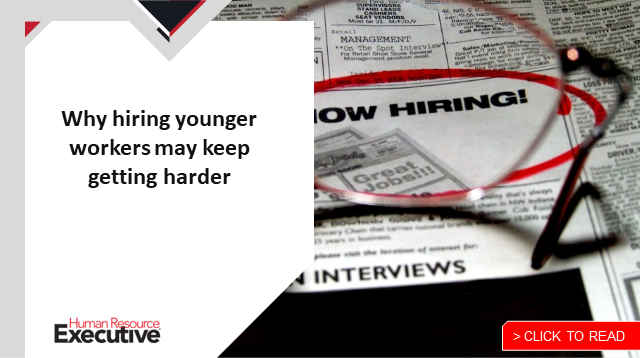 "We have to help our employees so that they don't become their worst boss," Meister says of work/life balance. "If you work at home, you really need to create boundaries, and HR leaders need to help."
While there are many things employers can proactively do, it's wise to also make sure to ask employees what they want. Employees are becoming much more vocal in what they want and need from their organization, and many companies are stepping up two-way communication efforts and employee surveying to drive change.
In the case of Tyson, employee and engagement surveys have led the food company stalwart toward what types of support to provide. "It pays off to take action on what employees want," Söderström says.
Going forward, experts say, these employee-driven focuses and the laser-like attention on recruitment and retention won't be fads. Instead, they will likely guide future HR leaders and what they prioritize.
"Where the profession is heading, and where the need for the future chief HR officer or people officer is, it's definitely about connecting those invisible dots for the whole enterprise, with people-led initiatives that's going to drive our strategy and vision," Söderström says.
Nuotto agrees.
"The CHROs of the future need to have a strong people and business understanding, and they need to be great communicators and influencers since they will be sparring the workplaces of tomorrow and leading the future of work," she says. "They will be bringing back the human element in their work; enhancing emotional agency and employee wellbeing will play an important role."
The post EX is becoming central to the CHRO role. Here's why that matters appeared first on HR Executive.