As the United States emerged from the deepest depths of the COVID-19 pandemic, a new crisis began to emerge and grab headlines: a supply chain in shambles. An already strained labor market has been made worse by early retirements and illnesses related to the pandemic. Companies unable to staff their operations have demonstrated the downside of an intricately interconnected global supply chain.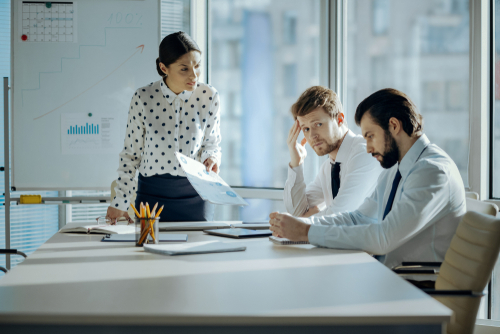 To make matters worse, when companies do find someone to fill a key role, they often fall short of training that person effectively, and that is continuing to represent a major challenge for the American labor system.
Training Talent That May Lack Relevant Experience
"With two job openings for every worker seeking employment in March, economists say one reason for the mismatch is a failure to effectively prepare workers for in-demand roles," writes Eleanor Mueller in an article for POLITICO. This is most notable in industries like trucking, manufacturing, and transportation, she says. It's critical, she stresses, for the country to get back on track in terms of managing supply chain issues. "If policymakers can't remedy the situation, labor and education experts warn that it could permanently hobble the U.S. economy and impede its ability to compete with other economic powers like China — particularly given how long it can take for changes to produce results," Mueller cautions.
Tackling the Supply Chain Problem
Mueller argues that part of the current supply chain problem is the relative lack of effort and resources the United States dedicates to training efforts relative to other wealthy countries. "Prior to the pandemic, the U.S. spent just 0.03 percent of its GDP on worker training, a POLITICO analysis of the most recent data from the Organization for Economic Cooperation and Development found," she says. "That's less than a third of what OECD nations spent on average, or 0.10 percent."
The supply chain crisis is likely at least partially the result of decades of paying lip service to workforce training efforts and failing to properly align training to critical needs. While it may be too late to prevent or quickly resolve the supply chain crisis, current struggles may be just the wake-up call the nation's labor system needs to avoid future breakdowns.
Lin Grensing-Pophal is a Contributing Editor at HR Daily Advisor.
The post How a History of Neglected Training Is Contributing to the Supply Chain Crisis appeared first on HR Daily Advisor.