Although rising inflation and the changing economic climate are causing some employees to worry about job security, employers for the most part are still experiencing turnover and sweetening the compensation and benefits pot to hang onto their workers.
A new survey of more than 4,000 organizations from consulting firm Gallagher finds that employers are turning to pay increases as well as more diverse benefits to capture the interest of current and potential workers.
It's no surprise why: Half of the 4,000 U.S. employers surveyed say they've experienced turnover of 15% or more in 2021.
"In today's complex environment, employers who leverage an array of benefits that appeal to a diverse workforce are better positioned to attract the right person for the right job—and keep them," says William Ziebell, CEO of Gallagher's benefits & HR consulting division.
While 78% of employers are increasing salary budgets, which increased six percentage points from last year, they're also recognizing the importance of changing benefits to appeal to a diverse workforce. Such perks as fertility benefits/infertility treatment, gene therapy, bariatric surgery, pet insurance, critical illness coverage and gender reassignment surgery are among the benefits that organizations are increasingly turning to, Gallagher's survey finds, while others are enhancing health plan access. For instance, the survey found that more than two in five organizations (42%) now offer medical coverage to domestic partners and about half as many (24%) extend this benefit to part-time employees.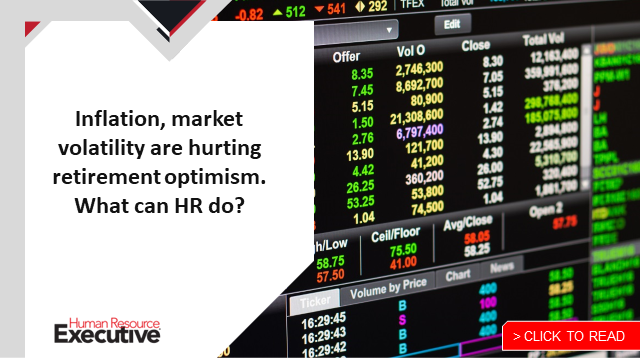 Ziebell says that especially in light of a competitive labor market, smart employers will not only offer competitive compensation and standard benefits—like medical, retirement, dental and so on—but will offer diverse and flexible benefits "that work for multigenerational employees and match their specific lifestyle requirements."
Increasing salary and enhancing benefits are both obvious strategies in the talent war—and one that several employers say they're utilizing. Recent data from Willis Towers Watson finds that employers are planning to up employee salaries in the biggest projected hike in 15 years—on average budgeting a 4.1% salary increase for 2023. And a survey from human resources consulting firm Mercer finds that more than two-thirds of U.S. employers say they are looking to enhance their health and benefits offerings next year in order to attract and retain talent. Better healthcare access, more affordable medical care and increased family-friendly benefits are all on tap, Mercer found.
---
---
Employers also are more reluctant to shift costs to their employees as they deal with retention and recruiting challenges. The Gallagher survey finds that half of the employers (50%) refrained from making any employee cost-sharing increases in 2022, which is slightly higher than in the last three years.
Doing more to not only help improve employees' wellbeing and financial situations, Ziebell says, "helps optimize employee's engagement and performance, maximizes retention and provides organizations with a competitive advantage."
---
For more insights, attend the session, "Meet Evolving Workforce Needs with Holistic Well-being Strategies," at HRE's upcoming HR Tech Conference in Las Vegas. Register here.
The post How employers are rethinking salary, benefits as turnover continues appeared first on HR Executive.