With communication moving almost completely to a digital platform, it is important to ensure accessibility, security, and mobility of the data you share with your clients for their open positions and candidates. Staffing companies need to embrace the right technology to view, share, and report information.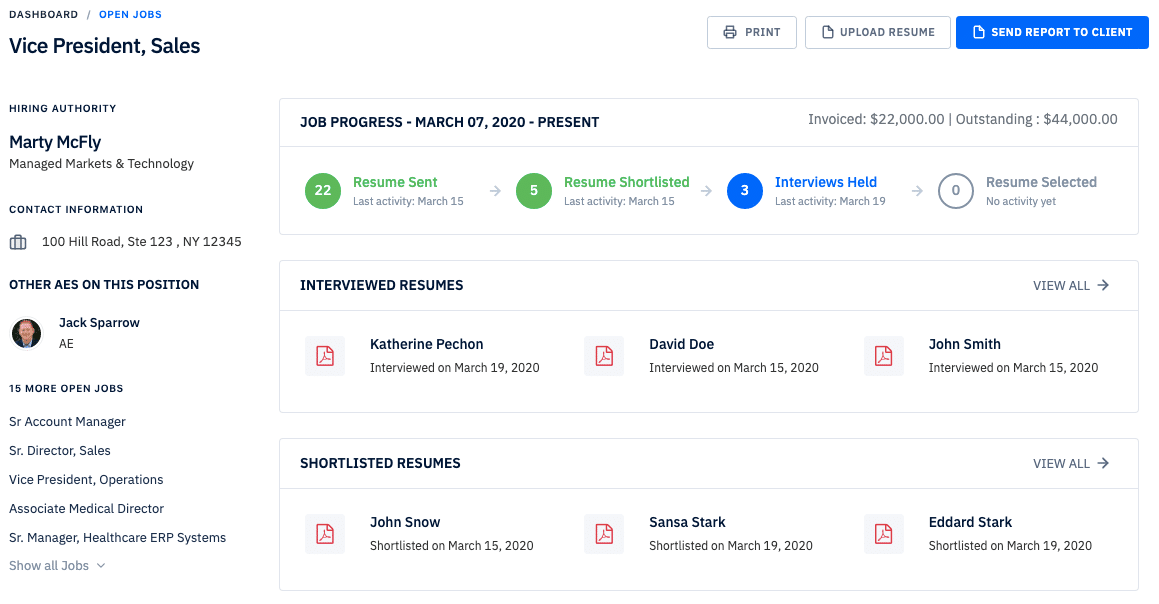 Client Portal allows you and your clients to review the progress on the open positions without the need to download multiple resumes from the attachment-heavy emails. Client Portal shares candidate resumes, their journey through the hiring process, resumes, NDAs, interview dates, etc., all in a visually clean and user-friendly interface. It also allows your AEs to send professional-looking automated progress reports and enables the client to see a progress report anytime with a single click.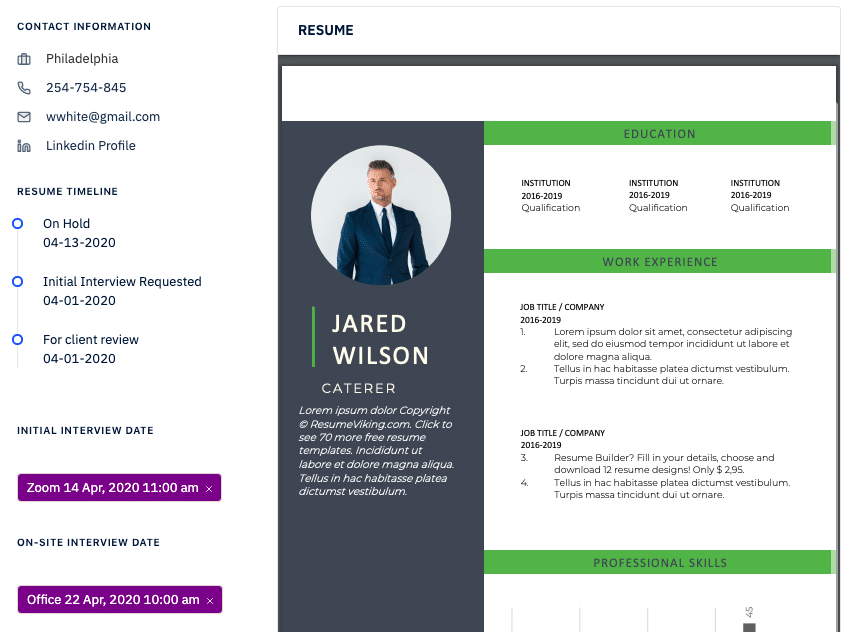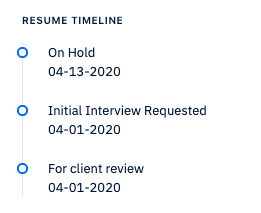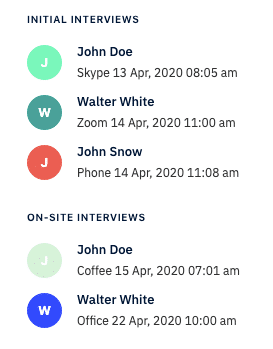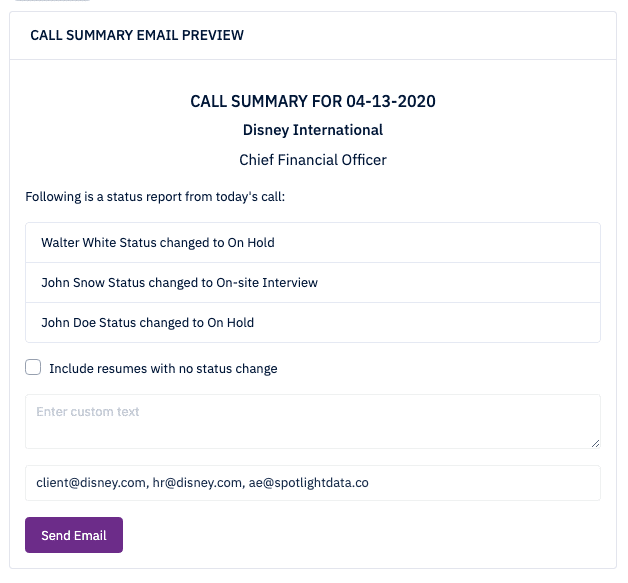 Client Portal connects with your Applicant Tracking System to fetch the open positions and the activity on each poison. Your clients can see the candidates, their resumes, and other details uploaded for each open position along with the date of the activity. If you do not update data on your Applicant Tracking System, your AEs can upload the resume manually to share with the client.
The Client Portal not only helps you improve professional communication with your client but also uplifts your brand image and gives you an edge over your competition.
If you use PCRecruiter, you can get access to our special discounts. To see a live Client Portal click here to set up a demo.