HR and talent acquisition leaders are facing tough choices: A large portion of the American workforce has been working fully or partially remotely for at least two years and are reluctant to return to the office. Meanwhile, business leaders are aware that ordering employees back to their cubicles could well lead to mass resignations.
At a recent Eightfold Cultivate '22 talent summit, two experts discussed why HR and TA leaders are walking a fine line when it comes to hiring new talent, the importance of corporate culture and where HR technologies fail in the skills revolution. Here's what Jon Barney, head of aerospace, defense and national security for Odgers Berndtson, and Ted Patchet, partner and senior client manager for Mercer, had to say.
HRE: Korn Ferry says there will be 85 million unfilled jobs in 2030 and CNBC reports that 4.5 million Americans left their jobs in April 2022. How should HR and technology leaders prepare for a tight job market in the coming decade? 
Ted Patchet: This isn't a talent shortage. This is a talent shift. People are going to have to think differently about how they approach talent going forward.
I was at a meeting with a client last week and their talent team said even if we wanted to, we can't find all the talent we need.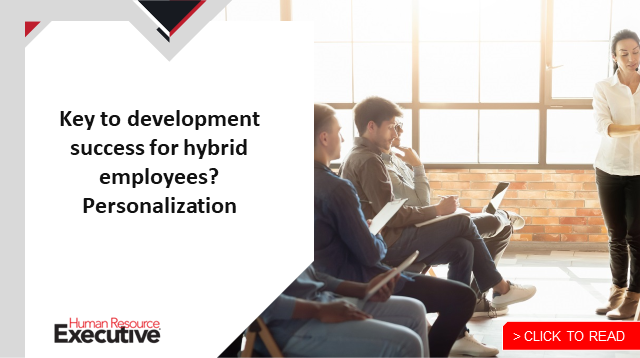 Jon Barney: The issue of talent and what to do about it is the number one issue that comes up and this is a strategic shift. We have crossed the Rubicon in terms of the way talent is going forward and where it was. We're not going back.
Register for HR Tech 2022 in Las Vegas.
CEOs are wrestling with this in a profound way, but I don't think it's going back. There has been a shift and we probably accelerated 15 to 20 years in terms of the future of work in the last two years.
Patchet: I think there's going to be a day of reckoning in some areas where CEOs are asking people to come back to the office.
HRE: Is this for collaboration purposes?
Patchet: There are leaders who believe that people work better together back in the office. There are instances in companies I've spoken to where they have been able to say that that's the case. But there are other cases where employees have shown that they can work really well via Zoom and other methods without a drop-off in productivity. Companies need to think carefully about how they approach back to the office approach. It's a fine line. 
Related: How an HR transformation is molding the new U.S. Steel
I spoke with another client and they say there are people who worked there before COVID who are quite happy to come back in a couple of days a week. But the minute they talk to a new hire or a potential recruit about coming into the office for two days a week, [this is unacceptable] for technology talent. Those companies are having trouble hiring those people.
HRE: What changes are HR leaders implementing to get people back to the office? Does this require a change in culture? 
Barney: People want to be able to make their own choices and feel empowered. Where the schism is: You're saying come into the office, however, people start to realize the cost of commuting. Well, it's a lot. You look at the price of gas, $5 a gallon, buying a wardrobe, buying food when you come into the office, childcare and all those other issues, you look at that trade-off and it's pretty significant. That's where giving people the autonomy to make those decisions is becoming increasingly important. It's going to be a competitive advantage for companies that can think that through strategically.
HRE: Let's talk about upskilling. What are the challenges of moving toward a skills-based workforce?
Patchet: It's another mindset change that the companies must approach. You have to understand what the skills are that you have within your workforce. Also, it is absolutely critical that HR and the talent team is a strategic business partner. They need to be sitting at the table with you because they need to understand your business objectives and the skills we are going to need down the road. Because ultimately, the company that's going to win is a company that understands what they have on its books and the gaps they need to fill.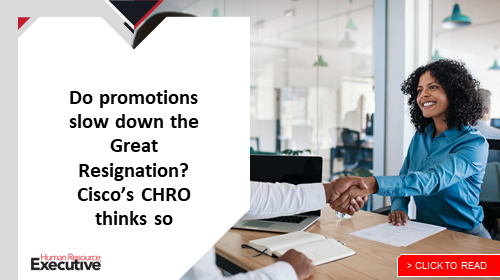 The other challenge about this is navigating through the HR technology: HR technology today is designed for jobs. It's not designed for skills. That's something that companies are trying to work through and figure out as well.
Barney: I'm in the aerospace, defense, national security sector, and sometimes there are some certifications that are required for roles, but as it turns out, some people have the certifications but they may not have an undergrad degree or graduate degree. That completely eliminates them. The reality is that person is perfectly suited to do the job. They're perfect but because of outdated ways of thinking about skills, they're ineligible.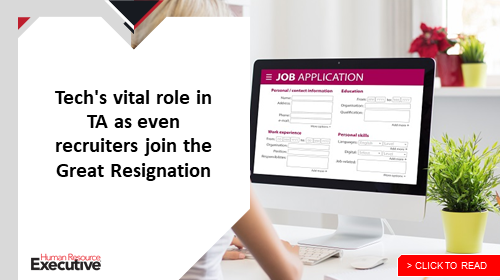 And the reason is it gets back to technology and the HR internal systems where employees and candidates check a box that says, do you have a master's [degree]? Do you have an undergrad degree? And because they can't check that box, they don't move ahead. But in reality, from a skill standpoint, there are multiple people who [could] do the job.
Related: The workforce of the future, according to Top 100 HR Tech Influencers
Patchet: From some information that Mercers put together, we believe there are 27 million people out there who are sort of hidden in the workforce that you wouldn't think about. Those people probably aren't going to be five-year degree people, but they are certainly going to have the skills you need.
Attend the HR Technology Conference this fall to learn more about skills, the internal marketplace and other post-pandemic challenges. The event is Sept. 13-16 in Las Vegas. Register here.
The post Why the new skills revolution needs the right HR technology appeared first on HR Executive.