Onwards HR, a risk mitigation solution provider that manages employee exits and the winner of last year's HR Technology Conference Pitchfest competition, has been chosen to participate in SAP's Future of Work startup program. 
Along with six other HR technology solution providers, Onwards HR's leaders will receive mentorship from executives at SAP and Capgemini, access to SAP technology and programming tools, plus the opportunity to collaborate with SAP customers.
This is phenomenal, says Sarah Rodehorst, CEO and co-founder of Onwards HR, which was selected from more than 90 startups in 22 countries.
"We are integrating with SAP SuccessFactors and our solution will be available on the SAP store in January," Rodehorst tells HRE. "We are going to extend their offboarding platform to ensure consistent and fair employee exits for SAP SuccessFactors customers."
Partnerships are a key part of Onwards HR's strategy. "We want to be in all of these marketplaces as part of what we bring into the exit process," says Rodehorst. 
"As organizations navigate the post-pandemic world, the future of work continues to be a top priority," said Meg Bear, president and chief product officer at SAP SuccessFactors in a press statement. "To make sure we continue to help customers put people at the center of every aspect of work, we constantly expand our ecosystem with new and exciting startup partners."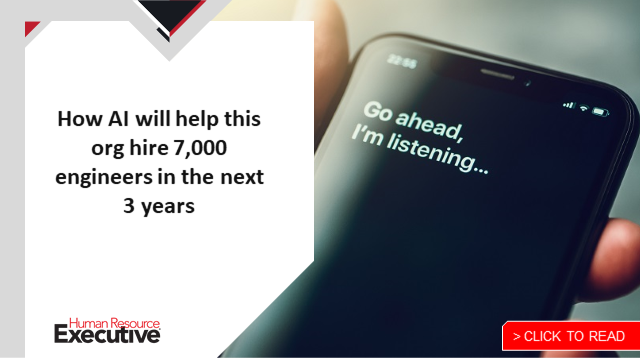 The startups chosen for the program are Cobrainer, Fifty, gradar, Rolebot, shyftplan and Workmotion, which occupy four HR categories: talent management, core HR and payroll, human experience management and workforce planning and analytics.
New Deals
Digital hiring platform provider Alva Labs acquired coding test startup DevSkills. The purchase allows the Stockholm-based Alva Labs to add technical tests for its developer-recruitment tools. Alva Labs claims to have doubled its revenues each year since 2018 and this year it grew its team by 56%. It also raised $11.4 million in a Series A funding round, surpassed 800,000 tests completed and expanded its UK team. The acquisition has been led by investor and Alva board member Christoffer Norman, who has been named as the company's new COO. "The addition of coding tests to our platform takes our digital hiring solution to the next level and allows us to tap into the rapidly growing sector of developer recruitment," said Alva Labs co-founder and CEO Malcolm Burenstam Linder in a press statement.
People Moves
HR solution provider ADP has promoted Jessica Zhang to the role of senior vice president, Asia Pacific Region. Zhang will be based in Singapore, where she will be responsible for developing talent, expanding the company's regional footprint and accelerating the introduction and growth of new solutions in the region. In her new role, she will join ADP's senior leadership team and report to Virginia Magliuglo, international president of ADP Employer Services. Zhang joined ADP in 2007 as vice president of finance and accounting for China. "Innovation is in ADP's DNA and I'm honored to be leading the charge in Asia Pacific to execute the company's strategy for growth and value creation for clients," she said in a press statement.
---
Related: Stay up to date on HR Tech People Moves here.
---
Funding News
Onboarding solution provider Humaans raised $15 million in Series A funding to bring its total fundraising efforts to $20 million. Slack founder Stewart Butterfield and former Slack Chief Product Officer April Underwood participated in the latest round of fundraising. Humaans' employee management platform provides a central hub of employee data in its "customizable people operations stack instead of a one-size-fits-all platform," according to a press statement. The London-based Humaans says it reduces onboarding time by 55% and administrative work by 65%, and it integrates with Google Workplace, Slack, Okta, Greenhouse, DocuSign and other HR tools.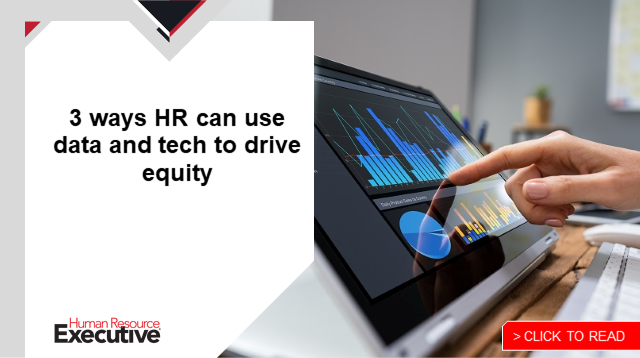 Headcount solution provider TeamOhana raised $4 million in fundraising led by Sierra Ventures and Katalyst Ventures. TeamOhana's solution links an organization's siloed systems to create a single record of employee headcount, which can help with staff planning and hiring budgets. "Finance and people leaders receive real-time visibility into existing hiring plans and headcount forecasts and can make critical business decisions that affect product roadmaps, sales targets, and ultimately revenue projections," according to a TeamOhana press statement.
Related: Are you receiving our HR tech newsletter? If not, sign up here.
The post 2021 Pitchfest winner Onwards HR selected for SAP startup program appeared first on HR Executive.