Every few years, a new social media platform pops up that's all the rage (remember Google Plus, anyone?) Oftentimes, these platforms end up falling by the wayside. But once in a while, a platform proves its staying power by not only sticking around, but seeing significant growth and impacting the way other social media platforms operate. That's what TikTok has been doing the past few years: making it clear that it's here to stay.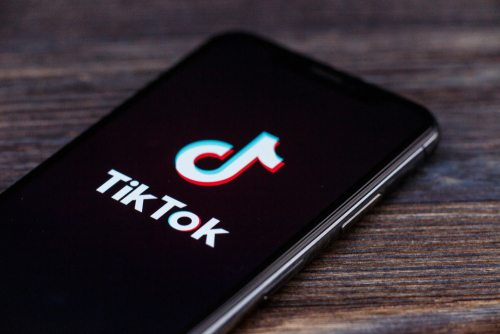 That being said, not every company needs to use every platform the same way. Don't follow the crowd just because it seems like the "in" thing to do at the moment. If you're looking to hire a C-suite role, there's a good chance you're looking for someone with more experience. That type of person may not be hanging around on TikTok, so it may not be the best use of your time. That's completely fine! But if you're on the hunt for some Gen Z workers who are looking for entry-level positions, TikTok could be a great place to try some recruitment strategies. 
It's also worth noting that not all TikTok users are Gen Z. The platform is growing quickly among millennials as well—just breeze through MomTok or BookTok for evidence!
Don't be afraid of trying out TikTok. If you want to dip your toes into the world of TikTok, here are five strategies for recruiting new employees on the popular platform.
Be Yourself
…well, be your company! This advice may sound obvious, but TikTok is known for being full of dancing teenagers and chefs. If you're not a dancing teenager or a chef, you may feel like you don't know your place on the platform. But there are a lot of different ways to use TikTok that don't involve goofy dance moves if those aren't your company's vibe. If you're a bit more buttoned up, you can still utilize the platform. Think of it as short-term video content with editing capabilities. That's all—no dancing required. If you do want to bust a move, go for it! But there are few things more cringe to the younger generation than the older one attempting to appear cool, which has been the case for about 100 years now. You don't need to impress the "cool kids"; you just need to show your company and its values.
Share Behind-The-Scenes Info About Your Company
You don't need to whip out your profit-and-loss statement. But going behind the scenes at fun social events, showing your processes, or recognizing an influential employee can help your TikTok followers get a glimpse at what it's like to work for your company. Video content is great for helping people feel like they're going on a journey with you—try something like a day-in-the-life video of one of your employees, or brief Q & A's with some of your more public-facing workers. Get creative! You may want to consider handing over the TikTok account to one of your employees who's familiar with it, even if that person doesn't necessarily work in human resources or marketing. TikTok, while popular, can take a bit to get used to—all of the features can be a bit overwhelming.
Repost Employee Content
Consider creating a hashtag that employees can use when your company is allowed to repost their content. When employees share fun TikToks that involve your work or your business, go ahead and repost them for all of your followers to see. TikTok makes sharing this type of third-party content easy. At the end of the day, people seeking jobs are always going to be more interested in what employees have to say than the human resources representatives. It's sort of like a testimonial—it shows that your employees enjoy their jobs and are happy to show what they do all day. Employee content can be a powerful tool for recruitment when used correctly. If you really want to lean into TikTok, you could even create something like a contest for employees of who can create the most popular or engaging TikTok content about your business.
Collaborate With an Industry Influencer
TikTok, like all other social media platforms, has influencers with large followings. Why not pair up with someone in your industry?
Some ideas to get the wheels in your brain rolling:
Invite an influencer to your office for the day. They can show off the cool features of your space, interview employees, and promote your overall brand.
Send an influencer some product to demonstrate in a TikTok video.
Create a hashtag challenge where influencers can create their own content based around a hashtag involving your company.
Give a question or prompt for influencers to answer.
Note: the days of doing free trades with influencers are long gone. All of these ideas would have to have a place in your marketing or recruitment budget. But if you're looking for Gen Z employees, influencers can be a great way to get in their feeds and raise brand awareness. Another cool feature of TikTok is that it allows you to easily re-share this content, or even "remix" it in your own feed. It adds a whole new level to influencer collaborations.
Utilize TikTok Advertising
Lastly, there's always traditional advertising. Buying social media ads really isn't that different from listing your current opening on a job board, but Gen Z'ers are much more likely to be scrolling TikTok than any traditional listing sites. Paying for ads could be worthwhile if you're really seeking them as a target market. You could always start small and invest more if it seems to be working well. TikTok, similar to other platforms, allows you to target your ads in a specific way, so that you could reach potential employees with particular interests who live in particular locations. On TikTok, you can create simple image ads or video ads. You can also create advertisement-specific posts or simply pay to promote certain videos you've already made. The options are endless!
Claire Swinarski is a Contributing Editor at HR Daily Advisor.
The post 5 Tips for Recruiting on TikTok appeared first on HR Daily Advisor.