Cryptocurrencies such as Bitcoin and Ethereum have revolutionized our approach to money. You can use these digital currencies for a wide range of purchases – from small items like coffee to big-ticket items like cars. As cryptocurrencies become more common in regular business, there's a growing need for apps or exchanges that handle these digital currencies. This surge in cryptocurrency use has made apps for managing them more important than ever. The best cryptocurrency apps make it easy for you to buy, sell, and trade your digital currency.
This article will help you understand these apps and guide you in choosing the right one for your small business requirements.
Here's a word from Femi Olaniyan about how beginners can select the best Crypto trading apps:
What is a Cryptocurrency App?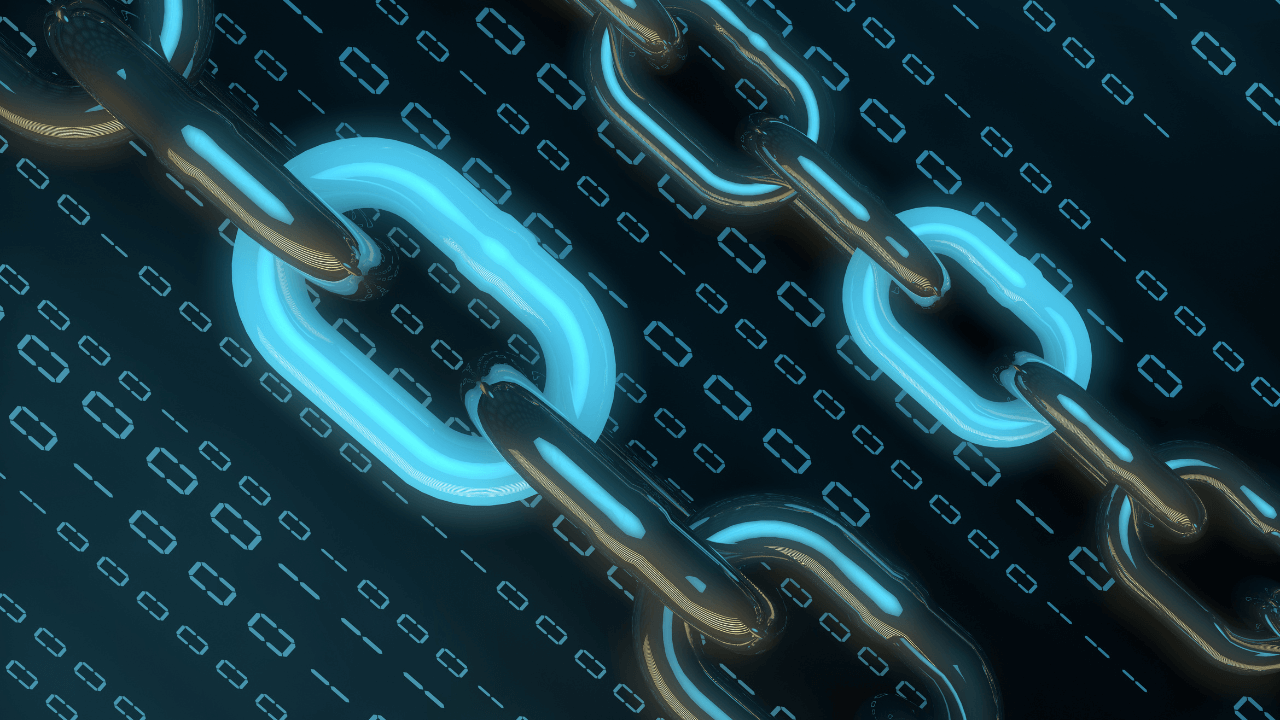 Cryptocurrency apps are platforms that allow users to connect to banks, allowing you to buy and sell cryptocurrencies. You can also use a credit or debit card to buy cryptocurrencies. You can even use the exchange to trade one crypto for another such as converting Bitcoin to Ethereum, for example, or to buy crypto using regular money.
Also, cryptocurrency apps work like a forex exchange office reflecting current market prices of the cryptocurrencies they offer. Users can also convert their cryptocurrencies back into their dollars or another currency. For more insights can read our article on how to accept crypto payments.
What to Look for in a Crypto App
There are thousands of cryptocurrencies, and here are some good pointers on how to choose the best crypto app for your needs:
Security:

Advanced Security Features: Opt for apps with robust security measures like two-factor authentication, biometric security, and SSL encryption.
Reputation and Track Record: Check the app's history for any security breaches and read user reviews about their security experiences.
Regular Security Updates: Ensure the app regularly updates its security features to keep up with new threats.

Ease of Use:

User-Friendly Interface: Choose an app with a clear, intuitive interface that simplifies navigation and transactions.
Accessibility and Convenience: Look for apps compatible with various devices, including smartphones and tablets.
Customer Support: Ensure the app provides responsive customer support for any technical or account-related queries.

Cryptocurrency Options:

Wide Range of Cryptocurrencies: Select an app that offers a diverse range of cryptocurrencies, including both popular and emerging coins.
Liquidity and Volume: Consider the trading volume available on the app, as higher liquidity can lead to better pricing and faster transactions.
Interoperability: Check if the app allows for seamless transfer or exchange between different types of cryptocurrencies.
Also consider:
Fees and Charges:

Transparent Fee Structure: Look for apps with clear and transparent fee structures to avoid hidden charges.
Comparison of Fees: Compare fees across different apps, including transaction fees, withdrawal fees, and any other applicable charges.
Fee Waivers or Discounts: Some apps offer reduced fees for higher volume trades or for using their native tokens.

Regulatory Compliance:

Legal Compliance: Ensure the app adheres to the regulatory standards and laws in your country or region.
License and Registration: Check if the app is registered with relevant financial authorities or regulatory bodies.

Additional Features:

Educational Resources: Some apps offer educational content, tutorials, and market insights which can be valuable, especially for beginners.
Real-Time Data and Analytics: Access to real-time market data and analytical tools can help in making informed trading decisions.
Customizable Alerts: Features like customizable price alerts can keep you updated on market movements and opportunities.
Considering these factors will help you select a crypto app that aligns with your security needs, ease of use preferences, sales, purchasing and investment strategies.
Methodology We Used for Choosing the 8 Best Crypto Apps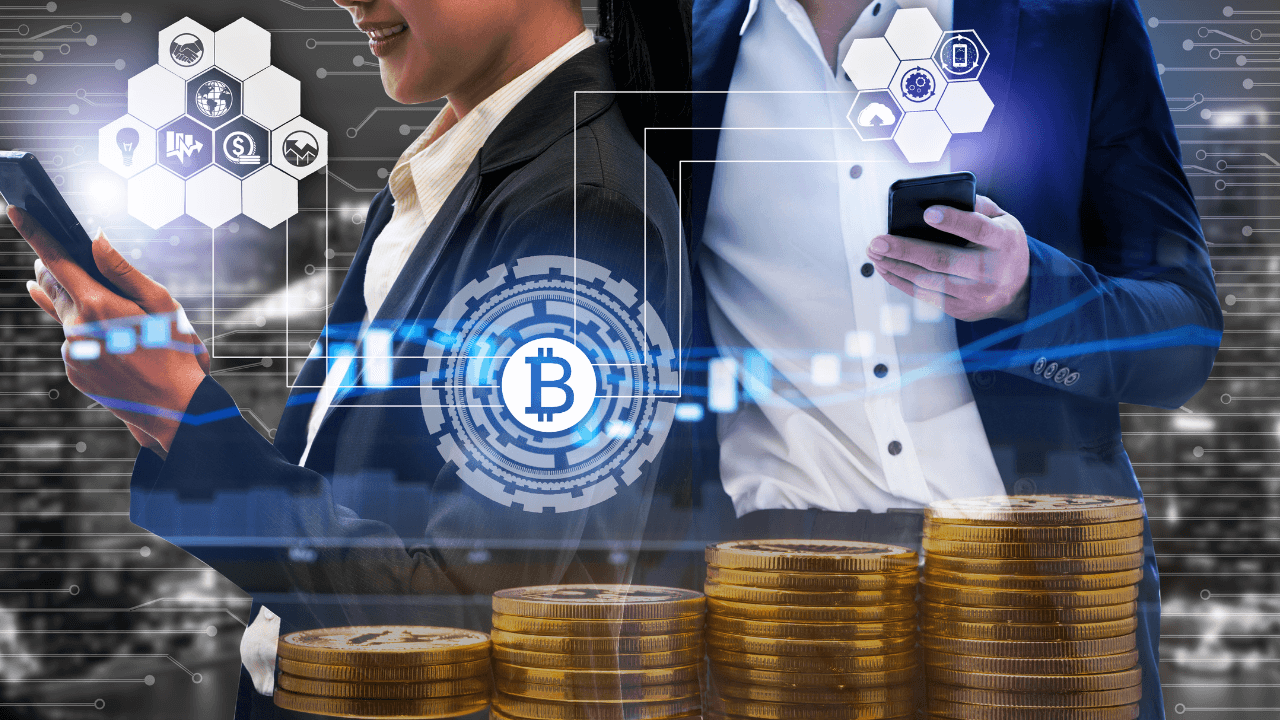 When you're on the hunt for the best cryptocurrency app, it's essential to weigh several factors that cater to both the needs of business owners and investors. This goes beyond just the user interface or popularity; it dives into the functional core of what makes an app reliable, secure, and valuable in the ever-evolving crypto market. Here's a breakdown of the criteria we use to evaluate the best cryptocurrency apps, each accompanied by a scale indicating its importance.
Security Measures (9/10):

Strong encryption and security protocols.
Two-factor authentication (2FA) options.
Regular security audits by independent firms.

User Interface and Experience (7/10):

Intuitive design, making it easy for beginners.
Clear navigation and accessible features.
Real-time data and analytics tools.

Transaction Fees and Costs (8/10):

Transparency in fee structure.
Competitive transaction fees compared to market standards.
No hidden charges or unexpected costs.

Supported Cryptocurrencies and Diversification Options (8/10):

Wide range of supported cryptocurrencies.
Options for diversifying investments (e.g., altcoins, tokens).
Regular updates to include emerging cryptocurrencies.

Customer Support and Education (7/10):

Responsive customer service, available 24/7.
Educational resources for both beginners and experienced users.
Community forums or platforms for user interaction and support.

Regulatory Compliance and Legitimacy (9/10):

Compliance with relevant financial regulations.
Clear information about the legal status in different countries.
Reputable background and positive user reviews.

Liquidity and Trade Volume (8/10):

High liquidity for quick and efficient transactions.
Consistent trade volumes, indicating a stable user base.
Availability of various trading pairs.

Mobile App Performance and Reliability (8/10):

Smooth and consistent app performance.
Minimal downtime and efficient bug fixes.
Regular updates with new features and improvements.
8 Best Apps for Cryptocurrency Exchange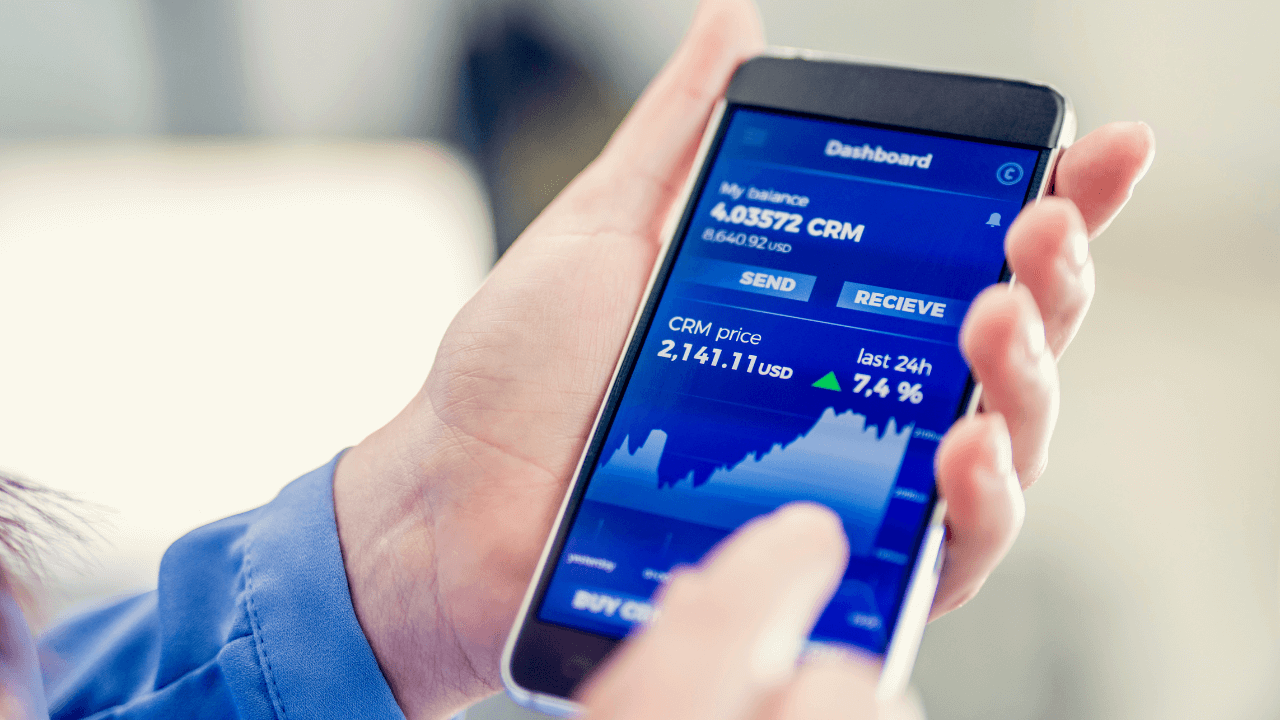 There are several cryptocurrency exchanges where you can trade in cryptocurrencies and crypto-assets. Some even offer robust services, others offer advisory or brokerage services, while still others offer user-friendly features and investment advice for your endeavor into the world of cryptocurrencies, below are our top picks of best crypto exchanges:
1. Coinbase
Coinbase lets you buy and sell Bitcoin, Ethereum, and more with trust. It offers attractive security features including covered by FDIC insurance, a low minimum deposit to fund accounts, apps for Android or iOS devices, and users can earn some free cryptocurrencies if they are willing to take some educational courses.
2.
eToro
eToro is another cryptocurrency trading platform popular among users. This app is regulated by multiple financial bodies including the SEC, ASIC, CySEC, and the FCA. It offers a low minimum first deposit amount of only $50 while being fully compatible with both iOS and Android devices. In addition, it has over 43 crypto assets where users can deposit through bank transfer, debit/credit card, and Paypal.
3.
Binance
Binance is touted to offer the most competitive rates and is compatible with multiple devices. It boasts of over 2 billion average daily transactions over 1,000 trading markets across a plethora of crypto assets. Besides offering low trading commissions users can easily buy cryptocurrencies using a wide range of payment options, including bank transfer, credit or debit card, and cash.
4.
Gemini
Gemini's cryptocurrency exchange offers a platform for users to buy, hold, and sell cryptocurrencies. It offers a wide selection of cryptocurrencies to choose from; has minimum order amounts; works both on both iOS and Android devices; access transaction histories and downloadable account statements; and is available in all U.S. states.
5.
Robinhood
Robinhood places no minimum account requirements allowing investors to get started right away. It offers a cash management account that allows users to earn returns that fluctuate with prevailing interest rates on their uninvested cash. Besides being user-friendly it offers 100% commission-free stock on its streamlined platform, however, the mark-up on spreads can cost you. It works with a selection of cryptocurrencies that include Bitcoin, Ethereum, Dogecoin, Litecoin, and more.
6.
Webull
Webull's app lets you buy and sell digital currencies at 0% commission but the mark-up on spreads can be costly.  It is user-friendly and comes with intelligent tools and services. Users also get access to real-time quotes. As an incentive, it offers cryptocurrency traders free stocks when users open and funds a new account which they can opt to claim for up to 30 days. They then can hold or sell the awardedCashAppstock that has been credited to their account.
7.
CashApp 
CashApp offers a cash management account and helps you to trade stocks and bitcoin. The downside is that it only offers you the ability to trade crypto-only with Bitcoin. The app charges a basic service fee for each transaction as well as a fee based on the volatility of Bitcoin traded. On the plus side, it will provide you with the fee before you trade, let you know beforehand how much it would cost you. CashApp is best for first-time investors in cryptocurrency and mobile banking users.
8.
Kraken
Kraken helps cryptocurrency investors in buying and selling cryptocurrencies at market rates while offering them margin accounts and futures trading. Novices can start using the Kraken platform with a verified account, and quickly buy cryptocurrency from a linked bank account, while also being able to sell or convert between currencies in your account. To get started you can start with as little as $ 10 while supporting popular cryptocurrencies including Bitcoin, Ethereum, Cardano, Solana, and Dogecoin.
8 Best Apps for Cryptocurrency Exchange
Below is a snapshot of the top 8 crypto exchange apps, highlighting their key features and offerings. Reference it to quickly make an informed decision:
| App Name | Key Features | Security | Minimum Deposit | Supported Devices | Cryptocurrencies Available | Additional Notes |
| --- | --- | --- | --- | --- | --- | --- |
| Coinbase | FDIC insurance, educational courses | High | Low | Android, iOS | Wide range including Bitcoin, Ethereum | Earn free cryptocurrencies through educational courses |
| eToro | Regulated by SEC, ASIC, CySEC, FCA | High | $50 | Android, iOS | Over 43 crypto assets | Deposit via bank transfer, debit/credit card, PayPal |
| Binance | Competitive rates, low commissions | High | Not specified | Multiple devices | Extensive range across 1,000+ markets | 2 billion average daily transactions |
| Gemini | Wide cryptocurrency selection, transaction history access | High | Not specified | Android, iOS | Wide selection | Available in all U.S. states |
| Robinhood | No minimum account requirements, commission-free stocks | Moderate | None | Android, iOS | Includes Bitcoin, Ethereum, Dogecoin, Litecoin, etc. | Markup on spreads can be costly |
| Webull | 0% commission, real-time quotes | Moderate | Not specified | User-friendly app | Not specified | Free stocks for new account openings and funding |
| CashApp | Cash management account, trade stocks and Bitcoin | Moderate | None | Not specified | Bitcoin only | Best for first-time investors and mobile banking users |
| Kraken | Margin accounts, futures trading | High | $10 | Not specified | Includes Bitcoin, Ethereum, Cardano, Solana, Dogecoin | Suitable for both novices and experienced users |
What is the best app for cryptocurrency?

Binance is considered the best cryptocurrency app as it offers competitive rates and is compatible with multiple devices. In manages over 2 billion average daily transactions over 1,000 trading markets across several crypto assets. In addition, it offers low trading commissions and payments can be made via bank transfer, credit or debit card, and cash.
What is the safest app for cryptocurrency trading?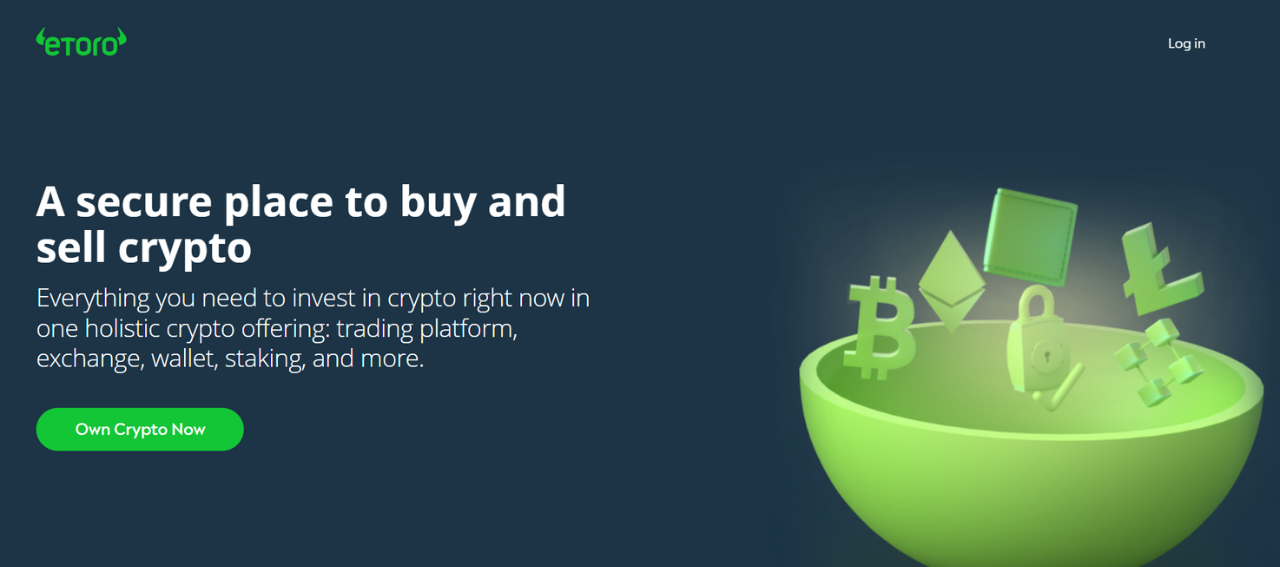 eToro is viewed as the safest app for crypto trading and is regulated by multiple financial bodies including the SEC, ASIC, CySEC, and the FCA. In addition, investors' funds are kept secure in top-tier banks and all of their personal information is guarded under SSL encryption. It also offers another tier of protection with an option to activate a Two Factor Authentication for users' accounts which requires them to enter a verification code sent to their mobile phone via SMS in order to access accounts.
Image: Depositphotos
This article, "8 Best Cryptocurrency App Choices for Investors and Businesses" was first published on Small Business Trends