Date & Time: Tuesday, December 12, 2023 at 2:00PM ET

Speakers:
Dr. Meisha-ann Martin, Senior Director of People Analytics and Research, Workhuman
Kham Ward, Founder of BLK Men in Tech
Sponsored by: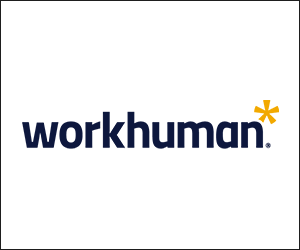 Description:
The pandemic radically changed the future of work. It gave the modern-day workforce leverage unlike before to push for more diverse, equitable and inclusive people practices and office environments. Yet, despite the widespread prioritization of DEI initiatives, new Workhuman research conducted in partnership with BLK Men in Tech suggests these efforts are still missing the mark… in a big way.
Join Dr. Meisha-ann Martin, Senior Director of People Analytics and Research at Workhuman, and Kham Ward, founder of BLK Men in Tech, as they discuss their findings; a consolidation of real-life POC work experiences and empirical survey data. Together they will examine the key factors that continue to perpetuate less positive workplace experiences for people of color and their psychological significance.
Attendees will leave this webinar:
– Armed with a new perspective on diversity and inclusivity
– With actionable steps on how to begin narrowing the equity divide and a reinvigorated roadmap to transforming today's people practices
– A deeper understanding of the connection between recognition and diverse and equitable people practice
The post How to Transform Today's DEI Practices: A Case Study from BLK Men in Tech appeared first on HR Executive.