The world was brought to a standstill in 2020 with the COVID-19 global pandemic. The recruitment industry was no different. While each business has gone through its own personal journey, we started to see themes emerge. One such theme is that many of the processes and practices we predicted for five years down the line have screeched into the present. Remote working, video interviewing, virtual onboarding – these all became commonplace at a scale no one could have predicted. In other words – the future of work is now.
Here's how the world of candidate attraction has changed.
1. Ready yourself for a larger talent pool
Candidate attraction is more important than ever. Post-COVID, the talent pool is significantly larger and filled with incredible opportunity. Previously recruiters had to adapt and hone their skills to sniff out the top candidates. Now, sourcing skills are more important than ever to find the ideal candidates amid the huge number of job seekers.
2. Address your bias
There's long been a preference for passive candidates in recruitment. The notion that somehow a person who is actively looking (and unemployed) is not as strong or attractive a candidate is not correct! Disregard this bias and consider both passive and active candidates equally.
3. Automate where you can
With significantly larger volumes of traffic going through your hiring funnel, the manual workload can also explode. Many of the time-consuming tasks can be automated. Whether it's letting candidates know they haven't been successful, online assessment, video interviewing or calendar management, there is tech to help. Consider your weak areas – in many cases, we recommend looking into full talent acquisition suites to handle all your processes with one tool.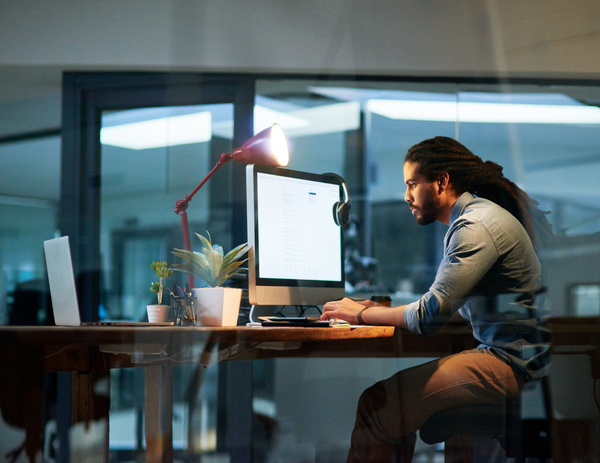 4. Streamline your process
If there's one thing we can guarantee with higher volumes of applicants, it's that any snags in your hiring process will become amplified. Assess any potential bottlenecks in advance, and constantly ask for feedback when you can. By listening to feedback (from all candidates) you can help keep your hiring process as smooth and functional for both your business and your candidates.
5. Don't forget about candidate experience!
With unemployment levels up, you could be forgiven for thinking this is now an employer's market. It isn't. The candidate experience is more important than ever, especially with regards to your unsuccessful candidates. While you may be under pressure to fill roles while sifting through hundreds of applications, it's easier than ever before to forget about the experience of your applicants. You will have more unsuccessful applicants than ever before, so it's crucial that they still have a positive experience as they leave the process. Bad press from disgruntled past applicants can affect your candidate attraction ability moving forward.
Our new e-book, "The Future of Work is Now" tackles these and many other problems headfirst, providing tactical advice that you can use today. Chapter one focuses on the new world of candidate attraction and can be downloaded for free here.
The post Candidate attraction: How the process has changed appeared first on SocialTalent.