Screening candidates for a role has long been considered one of the most important markers of making a successful hire. But as we move into an era of increased optimization, we must look at all our processes and question how we can improve them. With the startling speed at which new tech and AI proliferates into the market, recruiting professionals are constantly trying to balance innovative systems that can improve speed and efficiency with the ever-vital human experience. And this is especially important in an environment of talent scarcity – things like positive candidate experience can be a huge differentiator.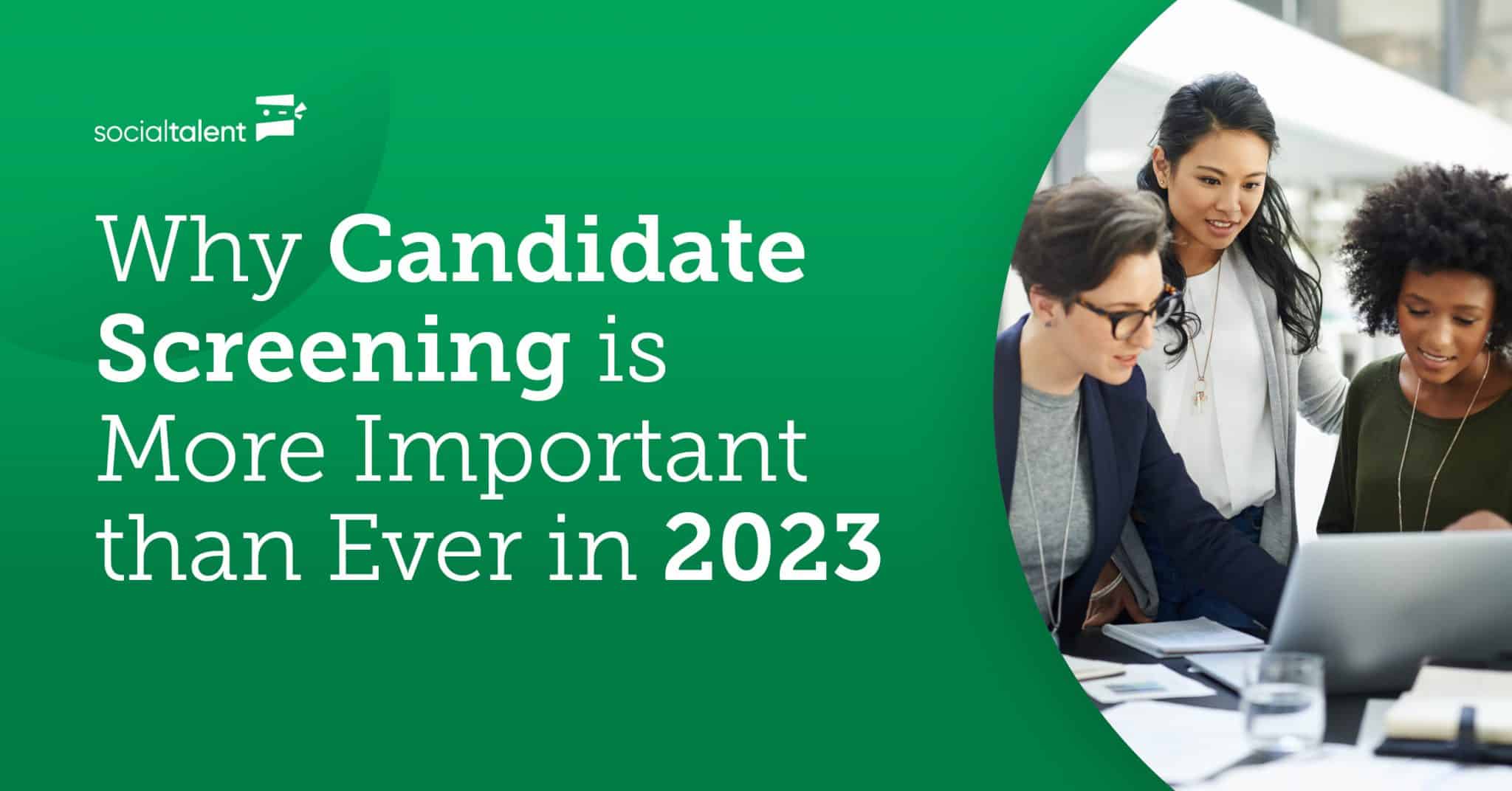 So what does effective candidate screening look like in 2023? Why is it still so important? And what are the best techniques to ensure you're doing it well? With insights from renowned recruiting expert, John Vlastelica, and our very own Senior Talent Acquisition Partner, Rachel Kerrigan, SocialTalent has the answers! 
Is candidate screening still important?
In short – absolutely! Even with the sea of automations and tech advancements, screening candidates before an interview is still an integral step. While they take a bit of effort to complete, the benefits of scheduling these calls far outweigh any inconvenience. They give a recruiter the opportunity to ensure that the candidate is qualified, interested, available, and affordable – four key concerns that sometimes can't be captured in an application.
According to John Vlastelica, candidate screenings also:
Improve the interview : offer ratio
Are a perfect opportunity to sell the role
Are faster and easier than interviews
Reduce some elements of bias
And even in a tight talent market, it should still be considered mandatory to conduct some form of screening with candidates. "The screen is the first contact a person has with your company," Rachel tells us, "and it's never been more important to leave a good impression and keep them excited about the prospect of your company." Remember, a screening call is mutualistic – it's there to benefit both parties. While of course you're looking to vet certain high-stake requirements from potential candidates before interview, they're also inspecting you!
Top screening tips for every recruiter
1. Have an alignment meeting
In our recruiting training content on the SocialTalent platform, one of John Vlastelica's most enduring calls to action is the alignment meeting between recruiter and hiring manager. While of primary importance for the interview, it also feeds into the screening portion of assessment as well. If you're aligned on what 'good looks like', and you both understand the skills, knowledge, attributes, achievements, and motivations that a candidate must have, a recruiter can confidently approach a screening call with all the ammunition they need to make informed decisions that can lead to great hires and save time in the long run. Do not skip an alignment meeting!
2. Preparation is key
A screening call may only take 20-30 minutes, but it pays to be prepared in the long run. Understanding the hiring criteria is one thing, but it's also crucial to get a background on the candidate as well. Make sure all salient details are front of mind, but remember, don't overdo it with the research or else unconscious biases may creep in even before you've spoken. You want enough information to inform your questions and show the prospect that they're not just a number in the process. Our TA expert, Rachel Kerrigan, also advocates for sending a prep sheet ahead of a screening call – it can ease the experience and allow candidates to showcase the best version of themselves.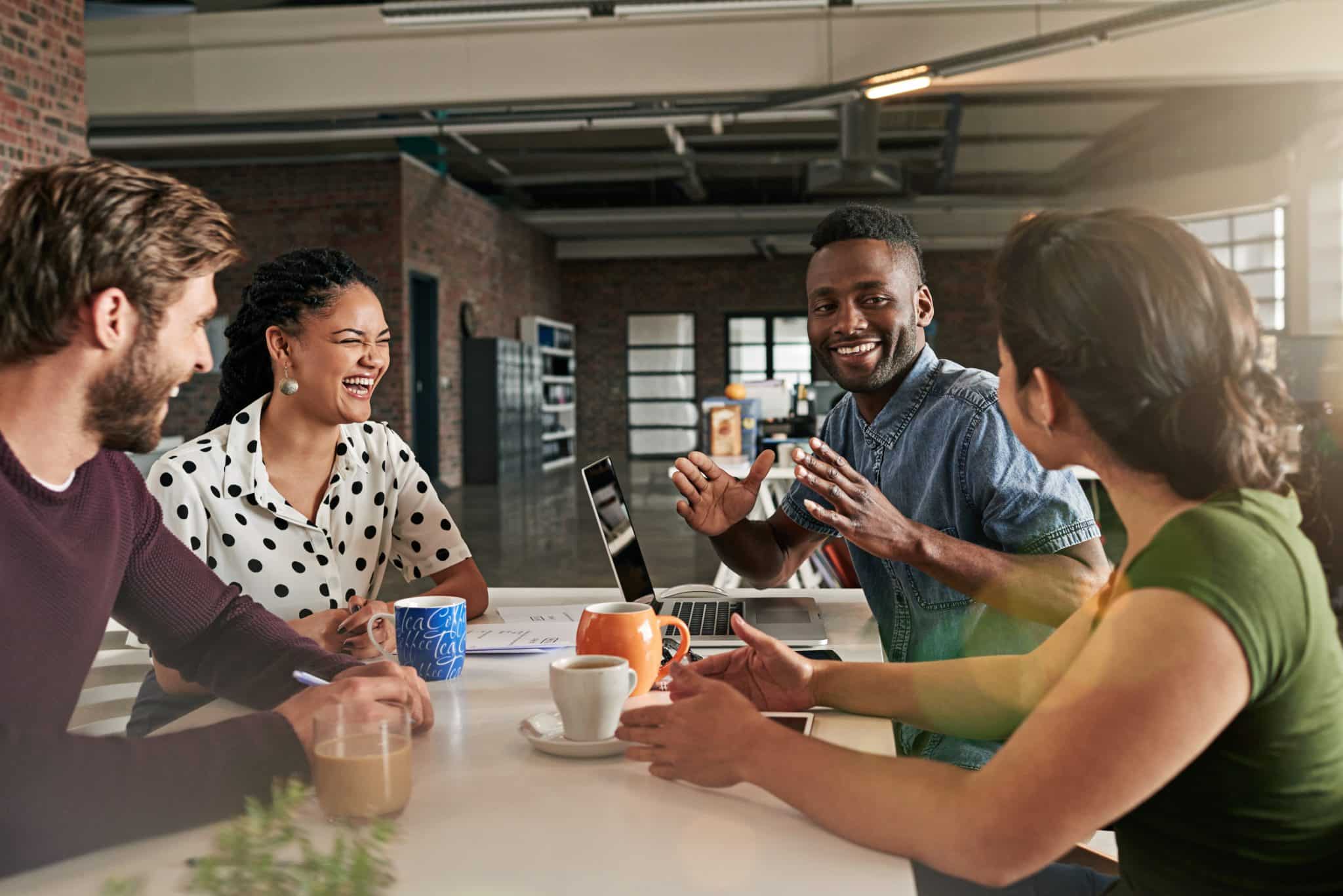 3. Creating structure
It's also important to provide a strong and consistent structure. This helps to create a level playing ground for all candidates, gives you the key information you need, and helps reassure the prospective employee of what to expect. In his training, John Vlastelica provides a rough template of steps which resembles the following:
Introduction

Achievements

Deal breaker skills

Motivations

Interest level

Q & A session

Sell the role
Also remember to promptly follow-up once the screening is complete and give clear next-steps. Or, if it's the end of the road for this candidate, be sure to communicate this respectfully. 
"Give them a call and provide some useful feedback if possible. Automated rejection emails can be quite tough, and in my experience candidates appreciate you taking the time to reach out."  
4. The personal touch
Are AI chatbots the future of candidate screening? While there have been many useful tech innovations that have helped clear admin from a recruiter's workload, the jury is still out on whether using tech entirely for screening is the way forward. It's efficient for sure, but does it help candidate experience? For Rachel, it comes down to the company and requisition load, but she always advocates for that personal touch:
"I feel candidates will always remember the companies they personally engaged with either by phone or video, rather than those who automate this step."
This is particularly true for high-priority or strategic hires. People value people, they respect and remember processes that make them feel good or feel valued and this can easily be lost to new tech innovations. It's a balancing act for sure.
Candidate screening is still so important. Not only does it enable you to consistently make good hires, it can also speed up the process – as paradoxical as this sounds! Aligning with the hiring manager's wants and understanding the core needs of the role ensures that the prospects you send through to interview are already earmarked for success. And not to mention the positive impact it has on candidate experience! If 2023 is the year of tech and automation, don't forget how important that personal touch can be for the talent you need.
Looking to learn more about how to conduct great screening calls and hire even the hardest to find talent? SocialTalent's
Recruiting Training
has all the content you need.
Chat to us today
.
The post Why Candidate Screening is More Important than Ever in 2023 appeared first on SocialTalent.