Beloved actor Matthew Perry, perhaps most famously known for his iconic role as Chandler Bing on the long-running NBC television sitcom Friends, recently passed away on October 28, 2023, at age 54 in his home in Pacific Palisades, California. According to law enforcement sources, the well-known actor, comedian, and producer, also known for his leading roles in films such as Fools Rush In and The Whole Nine Yards, died after an apparent drowning in a hot tub at his home.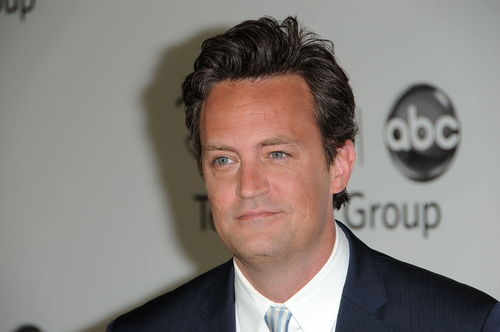 Officials received a medical call from Perry's home around 4:00 p.m. reporting that the actor was unresponsive and not breathing. The identity of the caller hasn't been revealed. When the Los Angeles Fire Department arrived a few minutes later, Perry was already deceased.
He was laid to rest the following week on November 3, 2023, in a private service attended by relatives and friends, including his Friends co-stars.
The Los Angeles County Department of Public Health recently released Perry's official death certificate, which states his cause of death remains "deferred." In cases when the cause of death can't be determined at the time of autopsy, a deferred certificate is issued until additional studies have been completed.
Here, although no foul play is suspected, the incident remains under investigation pending toxicology tests—a process that can take several months. Although no illicit drugs were found at his home, it has been reported that multiple prescription drugs, including antidepressants and anti-anxiety drugs, were found.
As the toxicology report is still pending, it isn't certain what—if any—drugs were in Perry's system at the time of his death. 
Perry has had a long, very public battle with depression, anxiety, drugs, and alcohol. During a Friends reunion special that aired in 2021, Perry revealed his struggles with the pressures of filming in front of a live studio audience and stated that "to me, I felt like I was going to die if they didn't laugh."
Although his Friends co-stars were surprised to hear Perry's revelation and no one else seemed aware of his major anxiety, Perry said he felt like he was going to die "every single night" while filming the show.  
In his 2022 autobiography, Friends, Lovers and the Big Terrible Thing: A Memoir, Perry candidly revealed that his substance abuse issues started when he was only 14 years old, and as his career skyrocketed, he began taking up to 55 pain pills a day. As he struggled to overcome his drug and alcohol addiction, he revealed that he attended 6,000 Alcoholics Anonymous meetings and entered rehab 15 times.
Throughout his cycles of substance abuse and recovery, Perry worked diligently to help others facing similar struggles. In reflecting on his life during a promotional appearance last year, he reiterated the value he placed on helping others and stated, "When I die, I don't want 'Friends' to be the first thing that's mentioned"; rather, "I want that [helping other addicts] to be the first thing that's mentioned, and I'm going to live the rest of my life proving that."
Unfortunately, Perry's struggles were not uncommon and were a reflection of the struggles shared by millions of people dealing with anxiety, depression, and addiction. Employers can offer benefits such as employee assistance programs (EAPs) to help employees better cope with such issues.
In fact, many employers offer a wide range of EAPs to assist employees dealing with health, mental, and addiction issues, as well as specialized-trauma intervention services. Other EAPs offer services such as financial, legal, or retirement assistance. 
Types of EAPs include:
In-house/internal programs: EAP professionals are on-site within the workplace to deliver their services. This program is often used with large employers with employees in concentrated locations. The EAPs may be direct employees of the company or vendors contracted to provide on-site services.
External programs: External programs provide employees and their families with access to EAP specialists to verify employees' benefit eligibility and then refer the individuals to their network of EAP providers.
Blended programs: Large employers sometimes offer a combination of internal and external programs. Under this framework, employees have the option of meeting with an in-house professional or accessing the network of EAP providers.
Pay-per-use programs: Smaller employers sometimes partner with service providers on a per-use basis, and the employer only pays for the services used by employees. 
Peer-based programs: Typically less common, peer-based or coworker-based EAPs can offer education, training assistance, or referrals through peers and coworkers.
Not every EAP will be right for every organization, and employers should determine which services would best benefit or assist their employees.  
Erica Johnson is an associate at FordHarrison.
The post EntertainHR: Gone Too Soon – Matthew Perry's Tragic Loss and the Importance of Employee Assistance Programs  appeared first on HR Daily Advisor.