Warning: The post below includes spoilers for HBO's Insecure.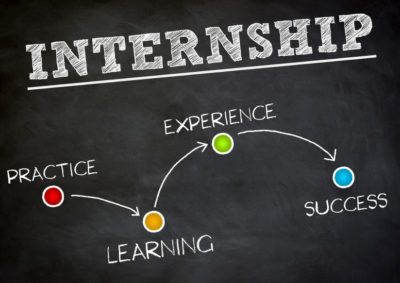 Due to the lack of televised sporting events in the United States, I have recently been reduced to catching up on shows that have been collecting dust in my various watch lists. One such show is HBO's hit comedy Insecure, which follows Issa, an African-American woman, as she navigates the highs and lows of her professional and personal life, all while managing her own insecurities while living in the heart of Los Angeles.
During an unspecified episode of an unspecified season (*cough* Season 4, episode 5 *cough*), Issa pulls together a block party meant to celebrate and showcase black-owned businesses and talent within her community. On the day of the block party, we're introduced to Quoia, a young black woman Issa introduces to a block party vendor as her intern. Quoia quickly responds by correcting Issa and informing the vendor that she is Issa's executive assistant.
Toward the end of the episode, and after hosting an otherwise successful block party, Issa has another conversation with Quoia, who appears to have suffered a nose injury. Before Quoia drives off, Issa encourages her to seek medical attention. Quoia quickly notes that she does not have health insurance before driving away, after which Issa concedes that she does not pay Quoia and therefore cannot police her.
The two aforementioned scenes were quick to grab my attention, as unpaid internships have come under scrutiny in recent years.
Federal and State Guidance Regarding Unpaid Internships
In 2018, the U.S. Department of Labor (DOL) revised its guidelines regarding how to distinguish "employees" from "interns." One such distinction requires that employees be paid at least the minimum wage, while interns need not be paid under certain circumstances.
The new guidelines provide seven factors that must be used to identify the "primary beneficiary" of an internship. While it is not necessary for all seven factors to be met to classify a worker as an intern, courts will assess the following factors to make such a determination. Specifically, the seven factors are as follows:
The worker clearly understands there is no expectation of compensation.
The worker receives training data similar to what would be provided in a traditional "educational environment."
The internship is tied to the student's educational program.
The terms of the internship conform to and accommodate the intern's normal working academic calendar and school commitments.
The duration of the internship is limited to the period in which the worker would receive "beneficial learning."
The intern's work does not displace work typically performed by regular employees.
The intern understands he or she has no "entitlement to a paid job" when the internship is over.
For employers in California, the factors used to distinguish between an employee and an intern closely track those imposed by the DOL. Furthermore, the California Division of Labor Standards and Enforcement requires any business using interns to submit an outline of its proposed internships to the department.
In sum, an internship that qualifies under these factors as an unpaid internship will not be classified as an employment relationship requiring minimum wage or overtime pay under state or federal law.
Closing Thoughts
Although Issa may have the purest of intentions, it is concerning that she and Quoia have different interpretations of what the latter's role is. Unpaid internships have come under scrutiny, as employers often do exploit unpaid interns in violation of federal or state law.
However, it should be noted that unpaid internships, when handled appropriately and within the confines of the legal guidelines provided by federal or state law, can lead to long, prosperous careers.
The post HBO's <i>Insecure</i> Might Need to Compensate Issa's Unpaid Intern appeared first on HR Daily Advisor.