Today's typical workplace is a far cry from the workplace of a few generations ago. Instead of being made up predominantly of farmworkers and factory workers engaged in manual labor, we're increasingly an office-worker society.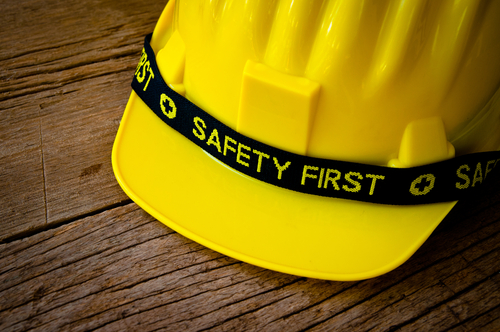 Understandably, those who have never driven a forklift or even had to lift more than a few pounds at work may roll their eyes when sitting through a periodic safety training or premeeting safety moment.
Safety Pays
But accidents can and do happen in a wide variety of work environments, and just because one isn't operating dangerous machinery doesn't mean workplace injuries won't occur.
In addition to the obvious desire to keep employees safe and healthy, workplace injuries and illnesses can have big impacts on a company's bottom line. In 2017, there were roughly 2.8 million nonfatal workplace injuries and illnesses reported by private industry employers, amounting to over 100,000,000 production days lost, according to the Bureau of Labor Statistics (BLS).
Columbia Southern University recently reviewed several trends in workplace safety that demonstrate its importance to employers, which are outlined below.
Trends in Workplace Safety
One trend is a tendency for companies to increasingly focus on prevention as opposed to detection when it comes to unsafe conditions: "Until recently, much of occupational health and safety has been focused on detecting unsafe conditions and the assumption that the majority of workplace accidents are attributable to unsafe behaviors. As such, for at least the last decade and a half, the statistics regarding workplace injuries have gone largely unchanged," the research finds.
Additionally, a greater emphasis has been placed on identifying, understanding, and treating substance abuse and mental health issues. Columbia Southern reports that the U.S. Department of Justice estimates that about half of all workplace accidents are at least in part attributable to drug abuse, and 11% of all workplace fatalities involve alcohol.
Companies are also spending more money on improving safety. This includes hiring safety professionals with advanced degrees in occupational safety and health—positions that carry median salaries between $50,000 and $72,000 per year. It also includes spending money on smart personal protective equipment (PPE), which can monitor a wearer's vital signs, for example.
Whether on the farm, in a factory, or in the office, workplace accidents and illnesses are a very real risk to both the health and the safety of employees, as well as their employers' bottom line. Being up to date on key trends in workplace safety can help organizations minimize the impacts on both staff and profitability.
The post Importance of Safety Training to the Bottom Line appeared first on HR Daily Advisor.