Employee engagement was a major conversation before the coronavirus, and it's still important. I recently spoke with an HR professional who has done everything she can to help maintain a healthy workplace culture and keep employee engagement high while we all work from home.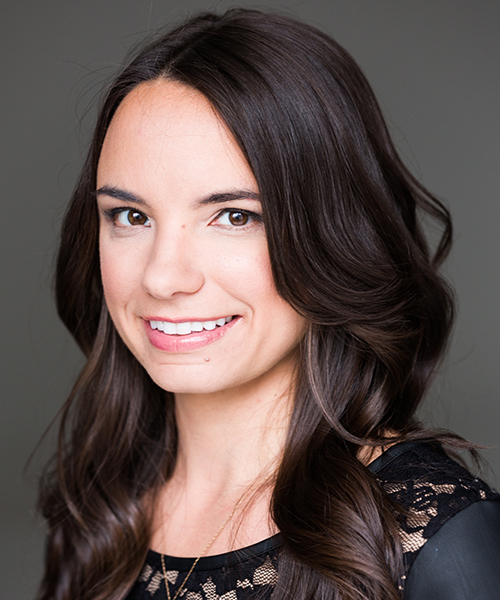 Meet Annette Harwood, Head of HR at M Science.
How did you get into HR?
I'm not the textbook plan into HR role, nor was that my career goal when I first started. I was really interested in public relations and journalism, and I started my journey that way. I got some experience as a PR intern and as a communications assistant at a hospital—which led to a new position as chief of staff for a PR agency. In that role, I started to get exposed to various verticals of the business. I pretty much had my hands in everything. And because it was a small shop, it was just me. I was always really interested with the people, helping them through their problems and scenarios.
Then I was approached by SURGO, a digital intelligence company, who wanted me to take on a corporate relations director role, which became a hybrid of my communications and Human Resources experiences. It was a unique opportunity during which I learned how many functions of a business work hand in hand. I leveraged the exposure I had to every department and actually doing work in everything from sales to accounting to coaching to employee relations, as well as PR and communications, to create HR strategies to benefit the business as a whole. I built myself this foundation and realized that HR is what I really enjoy doing. But I also understand how business works and how I can incorporate my HR skills to help the business overall.
And did you win awards?
Yeah! We won awards at SURGO for Inc.'s Fastest Growing Company in 2017 and Best Workplaces for Inc. magazine in 2018. I am now running HR at M Science, who has won the HFM US Hedge Fund Technology Awards in both 2019 and 2020, as well as the HFM US Quant Services Award in 2020.
You wanted to win awards, and you did win awards. Would you say that you're accomplished at getting what you want professionally?
Yes! Professionally, I feel like I don't work, which I think means that I love what I do. I wake up every day, and I'm just excited to be working with the people I work with, helping them with their career paths, and creating an environment and culture where they're happy to say the same thing when they wake up.
I was looking through your LinkedIn page. Are you from Michigan or somewhere out there?
I am. I am from Michigan—southeast Detroit. I am from Grosse Ile, Michigan, a small island 20 miles south of Detroit.
How did you end up in New York?
When I first graduated school, I wanted that Devil Wears Prada experience. And I kind of traded in my Midwestern kindness for the big city. That was my goal when I got here.
I moved out here and crashed for 3 months on my roommate's couch while I explored whether I was going to make it in life. Within 3 months, I got my own place.
Did that teach you anything about your professional career?
Combined with my other experiences working in smaller shops, I think it showed me that anything is possible. If you put your mind to it, you can do it. There is no "no."
That's a really important attitude. I have noticed that it's kind of a trend among successful HR people. You sort of have to have that attitude, don't you?
I think you absolutely have to display a can-do, "no task is too small," "we're going to get this done" attitude because you're the go-to person for every single person at that company. You set the tone of how everyone's going to feel about doing his or her work in some way. You're not directly managing people. But the way you approach your workday is definitely impacted across the entire company.
How are you, especially being in New York City, holding up during the coronavirus situation?
Personally, or for the company?
How about both?
Personally, I am putting my health first and taking all necessary precautions to do so. I am remaining optimistic and adjusting to the work-from-home environment, which, I have learned, means taking breaks from my day, taking breaks from the news, and setting social media time limits. I only allow myself to be perusing for an hour a day because I can only take so much coronavirus and news. And I'm social distancing. I've been locked away for the past 3 months while we've been working from home. I haven't gone anywhere. I've taken a very strict approach. And I'm a big yogi; I feel like letting your mind get away for like an hour every few days to just do something active has definitely helped a lot. It's just a different life these days.
As for the company, I am putting everyone's physical and mental health first. We are very fortunate that we shifted to remote work early and had systems and processes in place in a matter of a day. We tackled it early on. We jumped, examined the facts, and decided we're going to get everyone comfortable at home and set up technology-wise.
At first, I was saying, "I'm going to have to put all of your employee events on hold." Then I thought, "That's not fun. If anything, we need to keep these events alive for our people and our culture." So, I did! Our first one was a virtual trivia night when the winner won a choice between a $250.00 gift card to Amazon or a delivery service. It was received really well. Everyone was playing and having a great time. After that, I created a work-from-home chat. People could opt in if they wanted. That 30 minutes made everyone's day a little better. We also just had a magician join our employees' birthday and work anniversary party for May.
Of course, there is no one-size-fits-all solution for this work-from-home period. Some are unaffected. Some don't mind working from home. Others do. For others, the virus is hitting home. They know people who are sick. They are dealing with people who are sick possibly. We don't know what's going on completely in their extended families. We have to realize that everyone is being affected by this disease in some way, whether it's directly or by fear and anxiety.
So, we did a virtual yoga all together on Zoom. We did a virtual meditation on Zoom. I did virtual coffee breaks during which I actually broke everyone up by six to eight people in the company. And everybody had to connect for a half an hour. I was just doing these little things early on. I've been trying to do at least one type of virtual event from HR a week.
I like having this extra culture reinstatement and giving people that security. We are saying, "Hey, we're here for you." We also let them know all the time we're putting their health first. We ask them to put their health first. That includes everyone on a management level, and everyone really realized that someone may not be on a call because he or she isn't feeling well. The person might be down. You just have to flow with what we have and be there for each other more than ever right now.
The post Maintaining Culture and Engagement No Matter Where You Are appeared first on HR Daily Advisor.