Date & Time: Wednesday, November 9, 2022 at 2:00 PM ET
Speaker:
Jason Averbook, CEO & Co-Founder, Leapgen
Jess Von Bank, Head of Brand & Vendor Services, Leapgen
Sponsored by: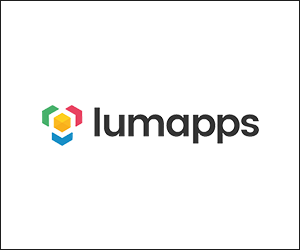 Description:
Understanding the digital workplace is key to the success of your workforce experience. The idea that we have 'too many tools' or tech options can be overwhelming but knowing how to manage being digital and empower your people is essential! Do you have too many tools? How has the communication and deployment of these tools occurred? Has the implementation of these tools been effective? Are we providing the strategy and resources needed to WORK and be human in our workplace? Are we truly deploying capabilities that the workforce will leverage and drive true business value with? Jason Averbook and Jess Von Bank will tackle the importance of Go BEGIN vs Go LIVE in ensuring our humans are resourced. This duo brings a wealth of knowledge and understanding when it comes to workforce experience and BEING DIGITAL in the Now of Work.
How do we address the specific needs and issues of our teams? There are several components to success when it comes to deploying new technology. In this webinar, we'll dig into the most important: We'll help address:
What the difference is between digital projects and being a digital function
What skills are required to truly deploy new tech
How organizations can ensure understanding and visibility of the tools available to them
The post The Road Map to Success with Digital Tools & Technology appeared first on HR Executive.