In the last three years, transformation has become a given for any business striving to stay competitive—as companies across industries face disruptions from the COVID-19 pandemic, emerging technology, the rise of remote work and more. But what exactly makes some transformation projects thrive—and others fall flat?
That's what researchers at EY sought to uncover in an expansive, global study conducted in 2021 in partnership with the University of Oxford. Among the major findings was the power of people-centered transformation: If organizations put humans at the center of their transformation, the research found, they are 2.6 times more likely to succeed than those that don't.
It's a reality that HR and business leaders need to cozy up to—and quickly, said Shari Yocum, partner/principal in EY's People Advisory Services Practice, at Wednesday's HR Technology Conference Virtual (the free, online event runs through Thursday). Registrants can watch the replay through May 1 here.
"Change is going to be coming at a much faster pace, for employees and companies, and executives and leaders are planning for it," Yocum said, noting that EY found CEOs are anticipating at least two major transformations, on average, in the next five years—and a majority are allocating the budget for them.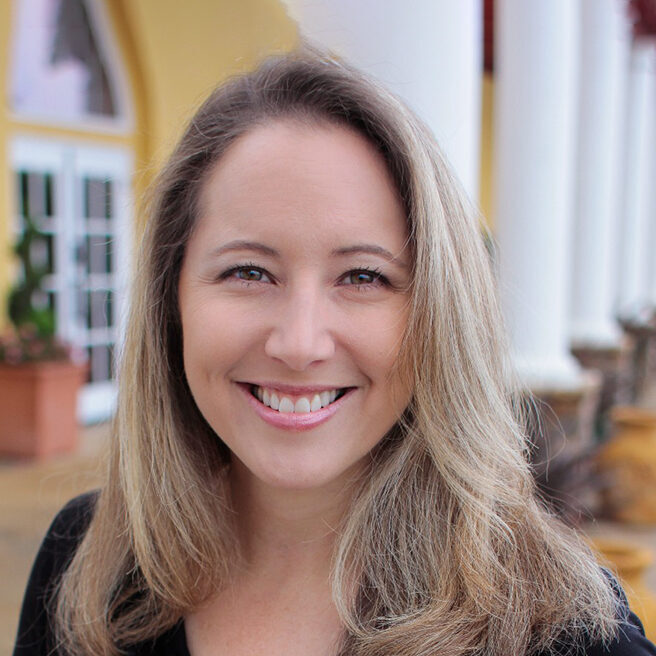 "This is where we [in HR] need to start thinking about how we can become more successful at helping employees go through that journey—to help organizations go faster, be more nimble and ultimately maneuver the market to come out on top," she said.
That all comes down to leaders rethinking transformation so that, instead of business goals driving their transformation strategy, it's instead built around the "emotional journey" that all employees inevitably go on during a major change. Yocum offered a six-step framework to help HR leaders guide their organizations toward centering employees in their transformation efforts:
Inspire
In the case of an acquisition, many employers will tell the workforce how the transaction will help the company add a new product or fuel its business growth, without a real, clear rationale—and, more importantly, a case for how it will impact employees. But transformation requires employee buy-in, and they have to be inspired, Yocum said.
Reference the business metrics an acquisition could drive, the number of jobs that could be created or the specific ways in which the expansion is anticipated to help the company grow.
Yocum said she often sees transformation projects fall apart right here at the start—because the pre-planning for a transformation doesn't take into account the need to inspire employees. "We're still not doing it the way it needs to be done," she said.
Care
When employees get that initial message about an acquisition, for example, most of it will be completely lost on them if it's not human-centered—because all they're thinking about is whether their job is secure.
"They don't care to hear anything until they have that psychological safety—then they might care," Yocum said. "Don't waste your time on other things until you've answered that."
When leaders are transparent about what an acquisition or restructuring is going to look like for employees, it can build trust—and that underlies all successful change.
Building
Technology will be a key part of any transformation. But as leaders select the tools to drive the change, they need to do so thinking first of their employees. Solutions involved should "make this change easier and better" for all people involved, she said.
See also: HR tech providers: It's time to think 'partner' first
Empower
Once employees are on board, Yocum said, employees need to understand their role.
"They know where you're going by you empowering them to become part of the change," she said. That way, the workforce takes a more active, engaged role in the transformation—rather than feeling like the transformation is being done to them.
Lead
As a transformation unfolds, business leaders are often expected to go ahead and "lead"—because that's just what they're supposed to do. But many leaders lack the skill sets that allow them to lead through transformation, and that's where HR can come in.
"We need to spend more time helping leaders to be able to be accountable, to understand how to lead in a change, what their role is, what capabilities they need to be good leaders," Yocum said.
Collaborate
Transparency and feedback are critical to a human-centered transformation. Once the wheels are in motion for the change, Yocum said, leaders need to continuously share information across the company so everyone affected feels like a part of the ongoing journey.
While some employers will incorporate elements of human-centered change throughout a transformation, the work needs to be done upfront, instead of in the flow. Because when a project hits a pressure point—which every transformation does, Yocum noted, and which can either accelerate the project or knock it off course—pivoting to focus on employees then will be too late.
"If you haven't already implemented the six key areas ahead of time, when you hit that pressure point, you're not going to get the uplift you want; unfortunately, you'll get a downturn, she said.
In fact, leaders can start preparing for a transformation before one is even on the horizon.
"You should think about change when you're not having a change," Yocum said.
While leaders are often focused on building, buying or partnering to fuel the future of their company, before they even get there, they should take a deep dive into their culture—to see what could facilitate, or hamper, an eventual transformation.
"It's about changing your mindset so you're not fighting the battle when you're on the field," she said. "That will make you better prepared as you go through these large transactions."
The post 6 ways to put your people at the heart of your next transformation appeared first on HR Executive.