Date & Time: Wednesday, August 2, 2023 at 3:00 pm ET
Speakers:
Barbara Corcoran, Founder of The Corcoran Group & Shark and Executive Producer on ABC's "Shark Tank"
Sponsored by: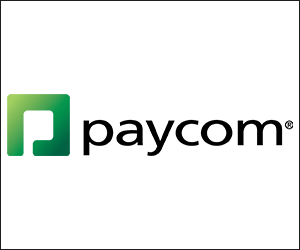 Description:
Renowned real estate investor and Shark Tank shark Barbara Corcoran dives into the findings of a commissioned study conducted by Forrester Consulting on behalf of Paycom. The June 2023 Forrester Total Economic Impact (TEI) study illuminates the cost savings and business benefits of Paycom's connected HR and payroll software.
The impact of HR efficiency and accuracy may seem difficult to precisely pin down, but as the Forrester TEI study shows, it's not difficult to quantify. The study found Paycom delivered client benefits companywide, from employees on the front lines and the managers who oversee them, to C-suite executives and other decision-makers crafting and implementing strategy.
Corcoran unpacks Forrester's findings, from the efficiency gains of Paycom's HR and payroll tech to the bottom-line ROI benefits of embracing Paycom's single-software approach to HCM technology.
Want to learn how Paycom delivered a 90% reduction in the labor needed for a composite organization representative of interviewed clients to run payroll processing? Corcoran's analysis of Forrester's findings illustrates how Paycom helps companies succeed.
The post Barbara Corcoran Talks the Total Economic Impact of Paycom appeared first on HR Executive.