When it comes to external hires, there is always a trend towards the "shiny and new" cliché. And while there is no denying that incorporating new blood can be advantageous, there is a growing call for talent acquisition to redefine their approach. Why not put the magnifying glass on our own organisations to fill roles and enable a culture of internal career mobility?
Sometimes, the biggest potential talent source is right under our nose. According to a report with Beamery, not only do internal hires perform better, they are also 61% less likely to be laid off. Coinciding with this, positions can also be filled faster and at a lower cost—all boons for any company! And with the emergence of COVID-19 altering the hiring landscape indefinitely, it has never been more important to tap the wellspring of potential high-quality candidates in your current employee base.
So with this in mind, here are our tips on how TA can readapt their practices to help internal mobility:

Company Culture
This has to be the first port of call when discussing a turn towards internal mobility. If your organisation doesn't actively encourage a culture of hiring from within, it's very difficult for talent acquisition to take advantage of this potential. It needs to be destigmatised primarily. An employee trying to find a new job or challenge could hint at dissatisfaction; instead these kind of conversations need to be embedded within the systemic approach to talent sourcing. There are a few ways you can go about bolstering this open environment:
Start by providing clarity around the value of mobility so everyone can see the benefits.
Map the skills of your current talent base for future reference so internal opportunities can be pounced on.
Get senior leadership on-board and incentivise managers to have transparent conversations with employees about their career aspirations within the company.
Encourage not just vertical, but lateral moves to other disparate roles and departments.
Provide opportunities to upskill within the company.
It's definitely a complete mind-set change for some in TA. However, LinkedIn have said that 94% of employees will stay at an organisation if they feel like they are invested in. Internal mobility allows for company knowledge and skill to remain while minimising disruption; this in turn enables the culture to flourish. For talent acquisition, beginning to foster this kind of approach needs to be a
primary focus.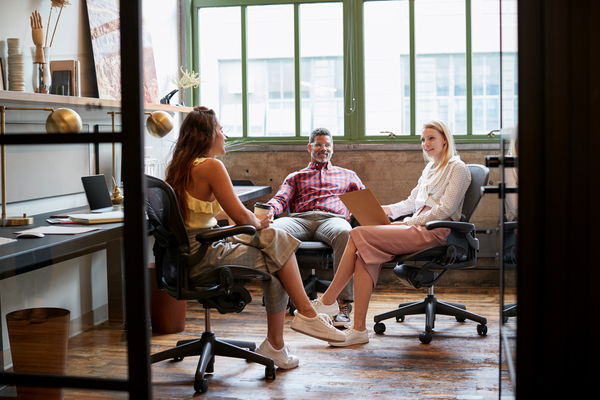 Visibility
In a recent survey conducted by Deloitte, about 50% of respondents believe it is actually easier to find a job outside an organisation than inside. It's an obvious roadblock that talent acquisition seem to come up against when trying to promote internal mobility. If open job vacancies are not clearly visible to your own staff, then how can you expect them to feel encouraged to apply? During the Brainfood Live Show, Adam Gordon implored that an internal job board should be built if absent and connected with digital channels where employees spend time. Systems like this need to be put in place so employees can actively create their own career paths while simultaneously opening up this potential pool for talent acquisition.
Storytelling
As the old adage goes—seeing is believing. This is especially true when it comes to forging a career path within a company. Talent acquisition need to show success stories in their own organisations,
giving employees a narrative they can model their own journeys on. They need to plainly see that it is possible to move forward and not be pigeonholed in one particular role. According to a PwC
report, 52% of young candidates believe opportunities of progression make an organisation attractive. Storytelling is an extremely powerful tool to highlight this; use internal communication
campaigns with emails, blogs, testimonials and even events to champion those who have choreographed unique and fulfilling careers from within.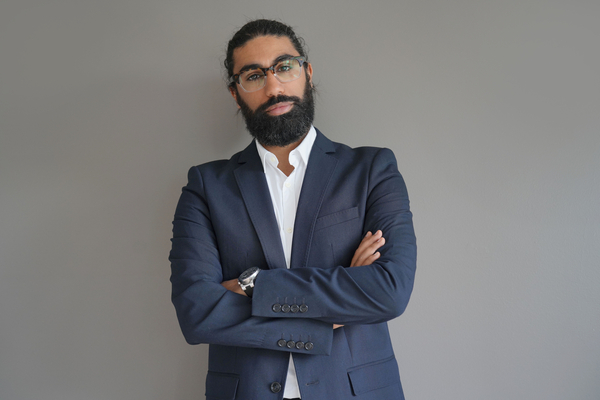 The Final Word
In terms of talent acquisition, organisations simply cannot limit their sights to just external hiring anymore. Pivoting towards internal allows you to future-proof your workforce by nurturing existing
talent while simultaneously finding the best people for the roles you are trying to fill. And this should be the ultimate end goal. While it's largely an entirely new ball game for some organisations, it is one that is thoroughly worth investing in. With new unforeseen obstacles on the horizon in terms of COVID-19 and economic downturns, it has never been more imperative for talent acquisition to optimise their internal mobility strategy.
For more information about internal mobility, catch the recent episode of The Shortlist where Johnny Campbell from SocialTalent was in conversation with VP of Global Talent at Oracle, Jan Ackerman. He spoke to us about minimising attrition and the importance of investing in the development of your own people for continued success. Watch the full conversation here!
The post How to create a culture of internal career mobility appeared first on SocialTalent.