Historically speaking, the US healthcare delivery system has been a maze to navigate for consumers.
There are, however, alternatives available within the employer-funded healthcare space today that can serve as a major boost for those often-stressed healthcare consumers – in this case employees and their family members – by removing much of the existing red tape and confusion in order to access needed care.
According to Eric Weil, medical director, primary care at Care Medical, the dedicated medical clinic for Amazon Care, emerging trends in care navigation and advocacy today are driving a more "consumer-friendly," healthcare experience. The result? Potentially better outcomes that translate into healthier, more productive and happier employees.
"The main concept of this type of solution is offering employees a combination of easily-accessible primary care and specialist providers, with shared access to patient information," says Weil, who oversees Amazon Care's Primary Care clinical strategy, infrastructure and implementation. "Bottom line, by deploying a solution like Amazon Care, employers can boost the employee experience as a healthcare consumer, making it much easier to access and navigate, with the initial contact deployed remotely."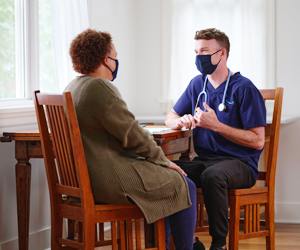 Weil notes that while most healthcare systems do try to improve access in one fashion or another, the overall US healthcare system as it stands is highly variable in terms of desired service delivery options and, as a result, outcomes.
"In fact, it remains unpredictable for consumers to one degree or another," he says.
New service delivery models like Amazon Care, Weil explains, offer consistency and predictability regarding what enrolled employees can access and what care can be directed from that access.
"It's in the employer's best interest to ensure that their employees get what they need, when and where they need it, the right care at the right place and time," he says. "That's the classic mantra that healthcare hopes to deliver. Yet, rarely are all three of those objectives met."
Weil offers two examples of how this newer, more focused personalized approach can work.
In one example, an Amazon Care member is a working mom whose child has a sore throat. That probably means her child will miss a day of school. The employee isn't really in a position to take a day off, but if she has to, she will. Early in the morning, before school starts, she reaches out to a medical professional within Amazon Care. In very short order, at a time when ordinarily you wouldn't be able to see someone, she speaks with a nurse/nurse practitioner.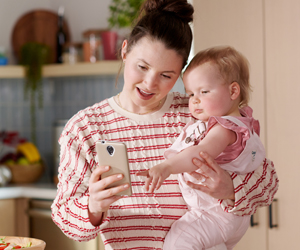 After a quick video assessment, it's determined a throat culture is required so a nurse comes out to her home to perform the swab. It turns out not to be strep throat or anything serious or contagious. In short, mom was able to go to work and her little girl to school soon.
"Mom is absolutely delighted that she was able to get good, rapid healthcare for her child," Weil says. "It's about creating a wonderful experience driven by improved access."
In another example, a 45-year-old computer scientist reaches out to Amazon Care because she needs to talk to someone about her feelings of depression. She does not have a primary care physician in the community, so she tries to connect directly with a therapist or psychiatrist. The appointment wait for both is very long. Turning to Amazon Care, she is able to engage a physician over video, and schedule follow-up appointments with the same physician. This allows for longitudinal care where the physician can gauge progress. She also can connect with Amazon Care at any time as part of her care process.
"It's significant because here is a person at risk of suffering from worsening depression and also, as a result, losing productivity at work," he says. "She's an employee who did not have access to the services she needed in the community because those services weren't necessarily available to her."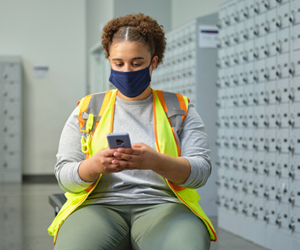 Weil says while care delivered online certainly is far from the solution for every medical issue or problem, its early promise has shown it can serve both employer and employee much better than the current confusing, hard-to-access system for many healthcare scenarios.
"We are going to continually evaluate what is appropriate to deliver as video-based medical care," he says. "The technology is constantly advancing and our capacity to deliver care in the home will change and grow over time. We will change and grow in the process.
Weil says on the good news front, there's a corresponding cultural change on the part of healthcare providers when it comes to new healthcare delivery models like Amazon Care.
"We're at a new, exciting phase of healthcare, but there also is a learning curve for the people who deliver that care," he says. "There exists a new breed of clinicians – physicians and nurse practitioners and nurses etc. – that are growing up in a world where this type of care delivery is going to be a powerful tool in their medicine bag."
As noted, it's also much more convenient for both younger employees who have experienced these types of tech-driven resources and solutions in other areas, and older generations who are increasingly using smart applications as part of their daily lives. Everyone has the capacity to take advantage of a service like Amazon Care; people across all generations can benefit from it.
Finally, it's impossible to ignore how the COVID-19 pandemic has spurred interest in using online video and other remote strategies as a way to deliver healthcare. Apart from the COVID-19 pandemic, Weil adds, there are also situations such as major disasters, natural or otherwise, whereby people can't leave their homes or come into a medical office to receive advice and care, get prescriptions filled (and delivered), etc.
"For the right needs and services, video-based online delivery can be amazingly valuable," he says. "It is, as they say, meeting people where they are, quite literally."
The key is ensuring the experience is as painless as possible for both employee and practitioner.
"If employees have a better experience, it really offers a great opportunity to help them manage things like high blood pressure, diabetes or depression," he says, adding that employers are also drawn to this type of solution because if the goal is improving the general health of all of their employees by engaging with the type of tools that are made available, this solution meets that need.
"Bottom line, if someone has a bad experience with their healthcare provider, they are either going to disengage from the healthcare system, or they are going to take their business elsewhere," he says
"Much of what we've designed puts the patient at the center," Weil states. "It means offering them much easier access, the best experience possible and, with that, hopefully the best outcomes."
The post Emerging tech-driven are dramatically changing healthcare delivery appeared first on HR Executive.