Labor Day has come and gone, and yet the subject of work and professional environments is still at the top of everyone's mind. The "future of work" is the topic of many bestselling business books, a Gartner report, an HBS podcast, and a PBS series and the topic of choice of management consulting giants like Deloitte and McKinsey. Why all the hubbub?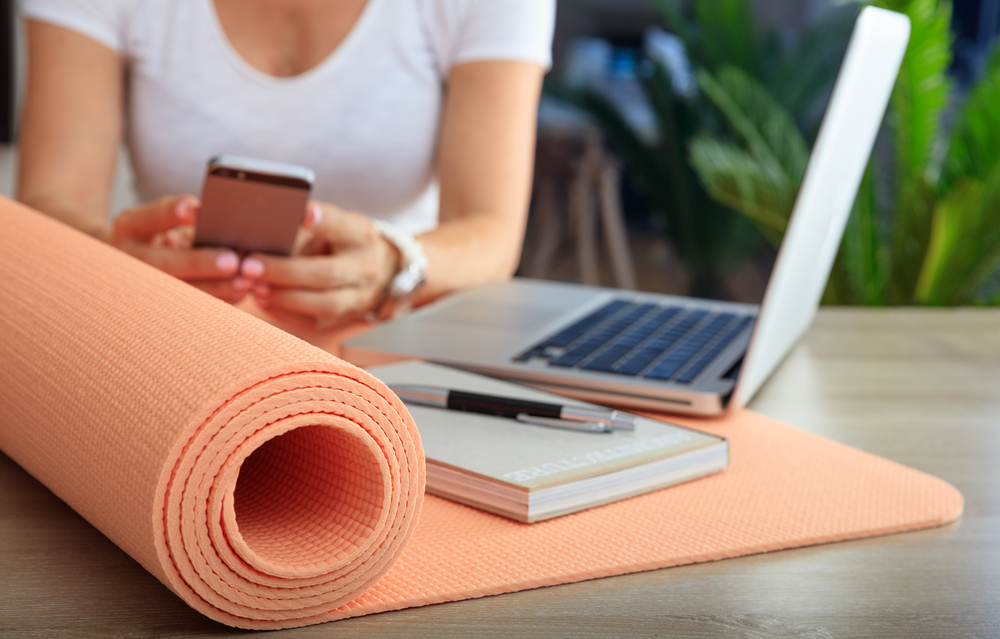 Why all the hubbub?
Because it doesn't matter if you're an upstart tech company or a Fortune 500 that was founded more than a century ago—the pandemic changed everything for you and your employees. From rethinking our priorities (e.g., time for family, health) to a shift in how we go about our daily schedule (work tasks/projects, timing of breaks), the typical workday of commuting to an office Monday through Friday, 9 to 5, has been upended.
Statistics about what remote work means in terms of employee productivity, mental health, and team collaboration had already started to churn up before the pandemic. As sophistication and access to technologies like videoconferencing, instant messaging, and cloud services increased, businesses had fewer obstacles to a remote workforce. Permanently working-from-home team members were still outliers, though.
Now, in the last 2 years, with everyone being forced into working from home, we all hopped onto that learning curve and mastered it! It's not that the technology suddenly got better; it's that we have learned to manage it. And I would argue also that it's not about the technology, per se; it's also about the platform(s) on which we juggle these tools. We've gotten more savvy when it comes to our use of multiple screens over the course of a day, and our home office setups are not only ergonomic but also downright 'grammable.
The "Misspelled from My iPhone" Era Is Long Gone
Do you remember getting e-mails with that canned signature? We've all used it, some perhaps longer than others—the automatic "Sent from my iPhone®" signature as a way to apologize in advance for any typos or errors (or, OK, all caps). But the oldest boomers retired, Gen X got more savvy with their use of smartphones, and millennials and Gen Z grew to (together) become the workplace majority. And using smartphones for work became more than just for quick e-mails.
Text and messaging apps are used by 66% of the 300 respondents of AdColony's Future of Work Survey, and 60% are still using their devices to make phone calls for work. Besides communication, 40% of professionals said they are using devices to maintain their work calendar.
Overall, just under half (49%) of employed Americans say it's important or extremely important to use smartphones specifically for work purposes.
Mobile Allows Us to Be More Spontaneous, Personal
One of the difficulties that people have had, whether we admit it or not, is in dealing with the isolation from our colleagues. As Michael Miebach, CEO of Mastercard, wrote:
For a long time, we may have taken for granted the ability to see our coworkers daily. We weren't aware of how valuable that face time was. As we think about the future, there is an opportunity to strengthen the relationships we form with colleagues and teams, no matter where you are. New technologies will be a seamless thread that ties this all together.
While there is nothing like face time (real and in person, not an iPhone video call!), what our smartphones have allowed us to do is become more informal with each other, like writing messages with emojis, for instance, to reflect a reaction or current mood, much like you'd do in person.
They also let us be more responsive in real time. If a coworker Slacks you, flagging a potential issue with a project you're working on, you can quickly respond with a thumbs-up ("message received") or a check mark ("I hear you, and I took care of it."). Or, if you have questions, you can call directly or set up a quick Zoom call to sync on it—all in the space of seconds or minutes, not hours or days.
We Can All 'Work' from Our Phones, Both Professional and Personal
Back when we were commuting, do you remember sometimes feeling like you needed to take a day off from work just to do your "life work," like laundry, grocery shopping, and making and attending doctor appointments and even stupid stuff like paying (or disputing) a bill online that should take a few minutes but ends up taking way longer? Those tasks add up.
Now, however, the lines are fully blurred. We're using our phones to take work breaks, with social media (58%), reading the news (50%), and playing mobile games (45%) being the top activities. But we're also using our phones to take care of our life business, like booking an oil change appointment and checking our OrangeTheory stats postworkout.
We're also shopping: Nearly 4 in 10 respondents said they have purchased something on their mobile device directly from an advertisement during work hours. And 6 out of 10 replied that they would make a purchase on mobile directly from an ad during work hours if the product were relevant to them. Advertising in mobile apps is quite effective, with social media, music and audio, and gaming apps also showing high ad recall even during lean-in work hours, when the user is supposedly focused on another activity.
Are You Working from Home or Living at Work? Hybrid Means Finding Balance
Our mobile devices have truly become an extension of ourselves and an integral part of our daily lifestyle, whether it be taking care of work responsibilities while on the go or taking care of life responsibilities during work hours. This is what a "hybrid" model looks like: not 3 days at home, 2 days in the office but rather 24/7/365 just being you, a working professional who also has needs like time with family, entertainment, connection with others, outdoor adventures, etc. It's whatever that balance means for you. But one thing is for certain: Our phones are there to help us find and achieve that balance, not hinder us or tether us. The better we get at leveraging technology to be more productive and efficient across all areas of our lives, the more freedom we will find.
Sylvia Krzmarzick is Chief People Officer at Digital Turbine.
The post For Gen X, Y, and Z, the Future of Work Is Mobile appeared first on HR Daily Advisor.