In two months this year, we experienced two years of digital transformation.
Two years.
In many ways, 2020 has pulled the rug from under a lot of us. But in others, it has merely served to accelerate a number of trends we've long seen coming down the line. These future trends are very much in the here and now. Working from home, gig economy workers, virtual onboarding – the future of work, and indeed, the future of talent acquisition truly is now.
But what does that mean for you and your company? How will recruiting trends change and how will talent acquisition as a whole be affected?
The future of talent acquisition webinar
Yesterday, I released a free webinar to address this. In it, I discuss working from home, virtual onboarding, truly global recruiting teams and hiring without borders – just some of the issues facing the world of work today.
Exploring the future of talent acquisition, I'll tell you about the five forces that are shaping the world of recruitment today. We'll also explore the six big implications that are facing you and your team now, in six months, and even decades to come.
Sound interesting?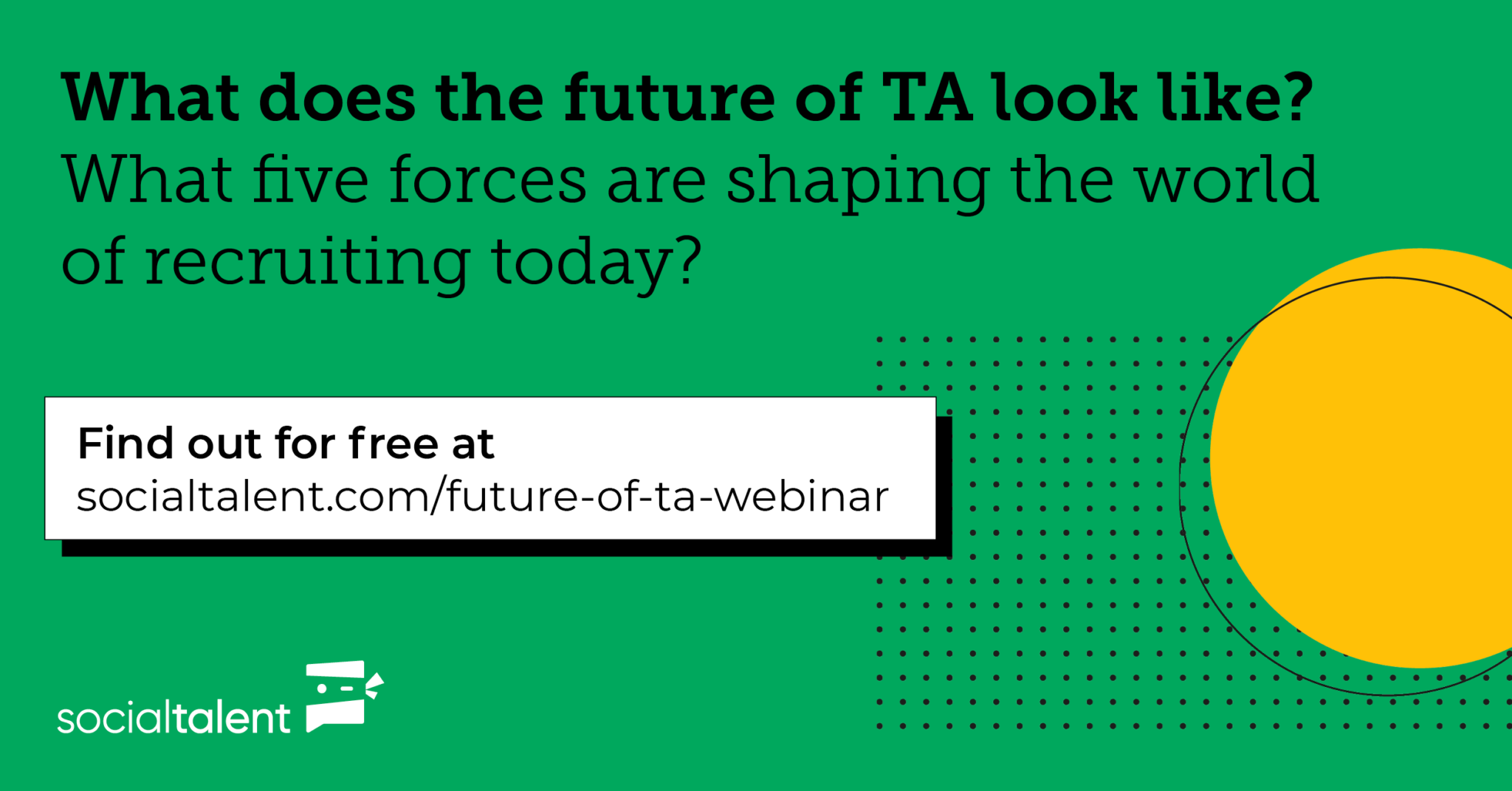 The post Get ready for the future of talent acquisition appeared first on SocialTalent.