Before March 2020, courts frequently rejected claims by workers who said they should be allowed to work from home as an accommodation for a disability. Judges routinely concluded that on-site attendance—coming into the physical workplace—was an "essential job function" and that working from home wasn't a "reasonable accommodation" that employers had a duty to offer under the Americans with Disabilities Act (ADA) and similar state laws.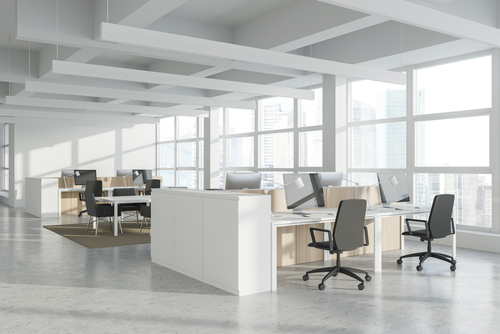 Then came the COVID-19 pandemic. Countless employers pivoted and transitioned nearly overnight to fully remote work. Is this a new normal? Now that the public health emergency has officially been declared over, has the legal landscape changed? Do disabled employees seeking work-from-home accommodations now have the upper hand? A pair of recently filed federal lawsuits suggest the dynamics may be shifting. 
Pre-Pandemic: Working On-Site Is Generally Considered an Essential Job Function
Under the ADA, employers are required to engage in an interactive process with employees who, because of a disability, may face barriers that interfere with their ability to perform essential job functions. Employers have the duty to explore the availability of a reasonable accommodation that wouldn't cause an undue hardship.
Pre-pandemic, there was a general consensus from courts that regular, on-site attendance at the workplace was an essential function of most occupations. Judges recognized that workers must be present for jobs that require interaction with coworkers or where materials were available only at the worksite. Some jobs require (or greatly benefit from) direct supervision, and judges acknowledged that it's more difficult to supervise remote employees.
Guidance in 2003 from the Equal Employment Opportunity Commission (EEOC) stated, "For some jobs, the essential duties can only be performed in the workplace." In evaluating the reasonableness of a work-from-home accommodation request, the EEOC advised that factors to be considered included adequate supervision; the use of certain equipment or tools; face-to-face interaction; coordination of work with other employees; interaction with outside colleagues, clients, or customers; and the need to have immediate access to documents or other information that's only present in the workplace.
The EEOC also cautioned that an accommodation shouldn't be denied solely because the job involves some contact with other employees, noting that meetings could effectively be conducted by telephone and information exchanged by e-mail.
Pandemic Guidance from the EEOC: Remote Work Not Mandated But May Be Required
During the pandemic, the EEOC addressed the question of whether allowing telework due to the COVID-19 emergency had eroded the requirement for on-site work as an essential job function, effectively making the telework accommodation a "new normal." The EEOC answered this question in the negative. It stated that if an employer had allowed employees to work from home out of necessity due to the pandemic, thereby excusing employees from performing an essential job function, that allowance didn't have to continue after the workplace reopened. A change made during the pandemic "does not mean that the employer permanently changed a job's essential functions, that telework is always a feasible accommodation, or that it does not pose an undue hardship."
However, the EEOC noted that temporary telework during the pandemic could be "relevant" to a request to work from home after the workplace reopened if the employee is able to satisfactorily perform all essential functions while working remotely.
Post-Pandemic: Remote Work During the Pandemic May Be Relevant to Post-Pandemic Accommodation Requests
Recently, the EEOC has begun to test whether working remotely during the pandemic can support a remote work accommodation request after the workforce has returned to the physical worksite.
In the recent case EEOC v. United Labor Agency, filed in the Northern District of Ohio on February 14, 2023, the EEOC alleged that an employer violated the ADA when it failed to provide a temporary telework accommodation for an employee who had previously been working remotely while she was undergoing radiation treatment for breast cancer.
In another recent case, EEOC v. Total Systems, filed in the Northern District of Georgia on March 29, 2023, the EEOC alleged that an employer violated the ADA by repeatedly denying an employee's request for remote work due to a medical issue, notwithstanding that a significant number of coworkers were working from home.
In both cases, the EEOC is relying on the fact that employees were allowed to work from home during the pandemic and asserting that the employers weren't meeting their obligations under the ADA in assessing whether working from home constitutes a reasonable accommodation. Thus, although the EEOC reaffirmed in its pandemic guidance that telework isn't an automatic reasonable accommodation—and that it didn't have to be continued if the essential functions of the job couldn't be performed remotely—the fact that such remote work occurred is now most assuredly a factor in the analysis of whether the continuation of such an accommodation is reasonable. These recent lawsuits therefore may represent a shift from the idea that presence at a worksite is an essential function of many jobs.
Reasonable Accommodation Analysis Going Forward
The COVID-19 pandemic greatly changed the way Americans live and work. Video calls are now a regular part of the workday, often replacing face-to-face meetings. There's a vast increase in digitized information and electronic communications and a significant decline in reliance on hard-copy documents.
These changes, and the success employees had working remotely during the pandemic, are expected to change the calculus in evaluating whether on-site work is an essential job function. This is evident in the two recent filings by the EEOC and will likely result in more challenges in the future.
Accordingly, when faced with a work-from-home accommodation request, employers shouldn't simply rely on the same factors they considered pre-pandemic when engaging in the interactive process. If an employee requests a temporary work-from-home accommodation, especially after having worked remotely during the pandemic, the employer would be wise to consider the entirety of the employee's work history and to consult with an employment attorney in carefully evaluating whether the employee can perform the essential functions of the job from home.
Heather R. Boshak is a partner in Fox Rothschild's labor and employment department. She advises employers on compliance with federal and state laws and regulations and represents businesses in employment litigation and dispute resolution. She can be reached at hboshak@foxrothschild.com.
Kelly L. McNaughton is an associate with Fox Rothschild and provides legal advice to companies of all sizes on workplace policy and litigation. She can be reached at kmcnaughton@foxrothschild.com.
The post Here's Why Coming to the Office May No Longer Be Deemed an 'Essential Job Function' appeared first on HR Daily Advisor.