Health care ranks among the worst industries for customer satisfaction, as the scope of marketing efforts has traditionally focused on physicians and other stakeholders. But the past 2 years have fueled a shift to a more patient-centric culture and a focus on an exceptional customer experience (CX).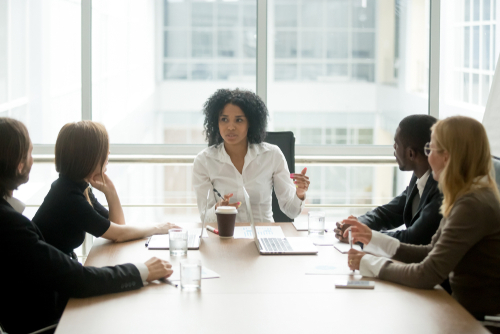 Hospitals and health insurers are doing this by "consumerizing" services and interactions with patients, which has largely fallen to the CEO in the absence of a CMO or anybody else to drive these consumer-oriented services. But because CEOs don't necessarily think like marketers, a newer trend has emerged: finding cross-disciplined CEOs who understand the CX journey; champion diversity, equity, and inclusion (DEI); and have an empathetic management style.
These are executives who know how marketing can help achieve larger goals, such as fostering better relationships with physicians, educating the community on preventive health, and even building out an effective brand strategy. And because delivering the best patient care possible is a priority for all hospitals, leaders with marketing prowess already understand the importance of shaping these experiences with the customer in mind—or, in this case, the patient.
Breaking with Tradition Is a Good Thing
Historically, hospitals have looked for CEOs with transferable knowledge of things like regulations and compliance (e.g., from the world of finance), and we've even seen physicians start to take on the mantle of chief executive. Now, due to the upheaval from the past 2 years, we're starting to see the latest shift of hiring marketing-savvy CEOs come to fruition.
The notable shift to virtual experiences such as telehealth, an increase in Internet of Medical Things (IoMT) devices for remote patient monitoring, and even the need to access billing and medical records from a distance was a driver that forced health care to pivot, not just how they engage with patients but also how these organizations search for more diverse leaders who understand the digital customer journey.
While some healthcare CEOs can be skeptical of the value marketing can provide, that mindset is eroding as more "marketing-minded" CEOs come into the mix and show the power of marketing when it is properly integrated into, and across, the entire organization.
Finding the Right Leaders for the Right Journey
Most people don't like change. They push back on it unless they can clearly see the advantage it brings. And while I'm not the first to say those words, they speak volumes to how the marketing-minded CEO trend has unfolded—it's demonstrating positive return on investment (ROI) and greatly improving patient engagement and outreach.
But HR teams and other professionals searching for the right talent can't simply have marketing be another box to tick when looking for a new CEO—they must first understand the type of journey the organization needs to set out on. In other words, they need to ask themselves two simple questions:
Is the marketing path more journey-focused? In other words, is there a need to streamline and better align each touch point along the customer/patient journey?
Is the marketing path more about proactive engagement? In other words, is there a need for an approach that's more human-centric and mission-driven?
If the first one resonates, then your search should focus largely on candidates who can reduce friction along that (digital) path, so someone who has more technical expertise coupled with marketing experience could be the best profile to search for. On the flipside, if you're more inclined to answer yes to the second question, then a candidate with more consumer-focused marketing expertise is ideal.
These two profiles, if you will, won't always be cut and dried but are meant to act as a solid starting point and provide general guidance for HR folks and recruiters as they begin, or continue, their search for marketing-minded CEOs. The bottom line is that marketing plays a vital role in supporting healthcare organizations, creating, communicating, and providing value for patients, employees, and partners. And the best way for that to remain a focus is to ensure it's coming from the top with a leader who understands the power of marketing and incorporates it into the very fiber of everything he or she does.
Greg Rodarte is a Client Partner at Marlin Hawk based in Denver. In addition to leading the Denver office, Rodarte leads executive search and strategic intelligence mandates across the healthcare industry. His practice focuses on the general management, marketing and customer experience, sales, strategy, care quality, and finance domains. Before joining Marlin Hawk, Rodarte worked at two global executive search firms, where he recruited executive-level talent for some of the largest universal banking platforms. Rodarte holds an MA in educational leadership from Johns Hopkins University and a BA in international politics from Georgetown University.
The post Hiring Marketing-Minded CEOs Has Become Health Care's Remedy for Success appeared first on HR Daily Advisor.