After two-and-a-half years of moving from on-site to remote to hybrid work models following the COVID-19 outbreak in early 2020, employers have had to rethink how they engage employees and integrate new hires into their corporate cultures. From the start, technology quickly became the driving force behind those transformations, which are taking on new life as we envision the post-pandemic workplace.
These are some of the findings of a study of 500 executives at large global companies conducted by professional services firm Genpact, which looked at how business leaders are using technology to accelerate progress for their employees.
"Technology will have a very profound impact on ways of working in the hybrid environment going forward, including enhancing the employee experience, reinforcing corporate culture and collaborating in the hybrid world," says Piyush Mehta, Genpact's CHRO, who says there were plenty of "a-ha moments" in the research that illuminate this journey.
---
---
For one, most companies were already transforming their hardware and software before the pandemic. Once they went into lockdown, 95% of respondents said that their organizations increased the rollout of new technologies in response.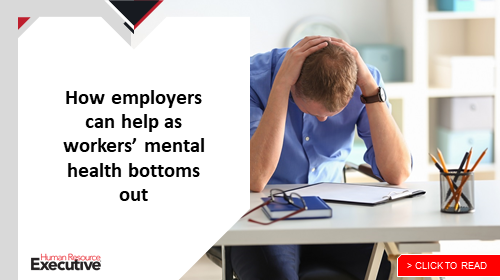 "Necessity was the mother of adoption," Kiran Vankamamidi, global CIO at fresh berries producer Driscoll's, told Genpact researchers.
And now, employers and HR leaders are rethinking the very definition of the workplace, with technology front and center in those strategies. Nearly two-thirds of executives expect to keep their hybrid working models into 2023, and 24% say they expect work to be mostly remote. Only 13% of the report's subjects say they expect their workers to be predominantly in the office. 
"Tellingly, executives who have seen business performance improve significantly over the past 24 months are almost twice as likely as others to anticipate maintaining a mostly remote work set-up," writes the report's authors.
As employers look to technology to power these redefined workplaces, they're also having to figure out how to maintain corporate culture in these new environments. In the early days of the pandemic, most looked to tools like Zoom as stop-gap measures, but now hybrid settings require more sustainable strategies for strengthening culture.
---
---
The vast majority of respondents (97%) said that while their organizations have a shared culture that can be maintained in a hybrid state, they are eager to look for ways to extend and enhance culture. 
Genpact researchers say that technology can drive this work. Of executives whose organizations were the biggest adopters of new technologies during the pandemic, researchers wrote, 76% strongly agreed that they can "preserve their culture in a hybrid world," versus 35% of those who were not as tech-focused.
"As we are implementing technology, it is hugely important to understand that technology in this space can be a huge force multiplier," says Mehta, noting, however, that employers shouldn't be choosing "technology for technology's sake." "[Tech] has to be chosen with an incredible amount of wisdom, focus and partnership."
That said, Mehta and Genpact researchers note that, no matter how many virtual "water cooler" or whiteboarding features employers offer, they may still not be able to entirely replicate the culture and other benefits of working in an office.
"There are certain things, like innovation, which are going to be more difficult in the virtual environment," says Mehta. "One of the most important drivers of hybrid, as opposed to 100% work from anywhere, is the fact that innovation is very hard to create virtually."
The post How CHROs can build corporate culture via HR tech appeared first on HR Executive.