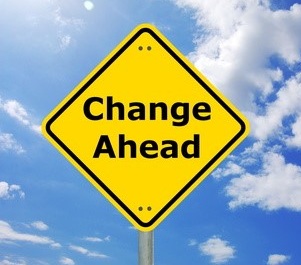 Several months into the Covid-19 pandemic, everyone can agree that life will certainly not be going back to normal, and one of the biggest areas that will most certainly be seeing a huge change is the workplace.
One of the most obvious trends to come out of the Covid-19 pandemic is the overwhelming amount of layoffs that have taken place during the last few months. In fact, since the start of the crisis, more than 44 million Americans filed for unemployment benefits, though some are already getting back to work.
Battered industries. The pandemic has battered start-ups, SMEs and entrepreneurs, and has had some of the biggest impacts on the entertainment, travel, tourism and event industries.
But corporate giants have also taken a huge hit.
Companies like Chevron, IBM, Boeing, Uber and Virgin have announced the cutting of several thousand jobs, and the closure of offices all over the country, and even the world in some cases.
We are seeing the highest levels of unemployment since the Great Depression, with the US sitting at a whopping 14.6%.
Candidates want remote work. The digital recruitment space has boomed in the last few months, with thousands of job-seekers flocking to secure new work. Switch, and online talent platform, combed through over 20,000 candidates who had signed up and found interesting data that is shaping the future of work.
What has interestingly evolved from the mass amounts of layoffs is that the majority of candidates are in fact, looking for remote work.
Sixty-four percent of candidates checked the remote working box rather than an office-bound, full-time role. Never before have these numbers so high.
Indeed, pre-pandemic had seen a considerable move toward more employees working remotely for at least a portion of the week in most companies. In fact, 2019 stats showed that 43% of candidates were looking for a role in a company that valued work-life balance and offered flexibility.
But Covid-19 has shown that remote working is not only possible with the use of technology, but has more advantages than office-bound positions, with less time in traffic, more time with family and even higher productivity levels.
PREMIUM CONTENT: IC Compliance and Payrolling – Global Legal Overview
What is the new norm? It is still very early to say what the definite trends are for the post-pandemic workplace, but companies have had to become rapidly agile to cater for off-site employees.
Companies like Google, Facebook and Amazon have already spearheaded this initiative and made thousands of jobs fully remote already. And thousands of companies are expected to follow suit.
But the data coming out of Switch shows its area-based positions are still in high demand. Interestingly, New York and San Francisco are still the most in-demand places to work in the US.
The top companies still hiring on the platform also paint a picture of which industries are still operational during these times. Out of the 250 companies hiring, the majority of them (53%) are in the computer science space, including data, analytics, cloud and computer software services.
Fintech is also still hiring, with 17% of the hiring companies making up that space, and the education industry making up 6%. Aligned with this, the highest in demand talent are software engineers (46%) and data scientists (12%), indicating that the digital and computer sciences industry will only go from one strength to another post COVID.
Last Thoughts
The future employee will no longer only be looking for flexibility and transparency, but will want to be able to work where they want, when they want. Due to the current agility of certain industries, and the current use of technology, this is easier to cater for than others. In order to stay relevant, profitable and hiring, companies will need to pivot their operations and processes, perhaps permanently.