As employers transition employees back to the workplace post-pandemic, only half of organizations have administered an in-depth employee engagement survey during this period, according to a recently released report.
That's down from the pre-pandemic average, when about 65% of employers conducted robust annual surveys. Experts say the downward trend reflects the rise of shorter, more frequent pulse surveys during the pandemic—along with an emerging challenge of analyzing engagement data from distributed workforces.
However, in-depth surveys can often yield richer and more accurate insights into employees' engagement levels than pulse surveys or Net Promoter Scores, says Scott Hamilton, global managing director of human resources and compensation consulting practice at Gallagher. The consulting firm surveyed 4,030 U.S. employers for the data, which is in its 2023 Career Wellbeing Report. Without the comprehensive employee feedback that a robust survey can offer, employers may see recruitment, retention and employee engagement suffer, Hamilton says.
Why employers have skipped in-depth surveys
During the pandemic, employers focused on stabilizing the workforce and gauging immediate employee wellbeing, Hamilton says. As a result, thorough employee engagement surveys fell off the priority list, and pulse surveys on wellbeing became popular, he notes.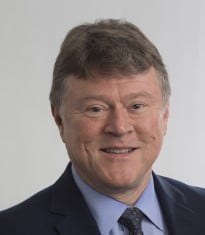 Now with the pandemic seemingly over and employees returning to the office under various work arrangements, those employers that have resumed large engagement surveys have faced difficulties analyzing the data, Hamilton says.
"When employers and employees were all physically in the same place, they had similar perceptions about the culture and about the managers … which is why doing large surveys tended to support an overall composite and accurate picture of how an organization was doing in engagement," Hamilton says.
He notes, however, that in today's distributed work environment, many employees experience the company differently from one another. For example, remote employees may not experience the same touchpoints with their managers as hybrid or in-person workers.
"You're getting a composite of very different experiences and, so, it's creating some noise in the survey findings," Hamilton says, referencing the 51% of employers that said they have done an in-depth employee engagement survey in the past two years.
Such a challenge can dissuade employers from revisiting the comprehensive survey strategy, he says.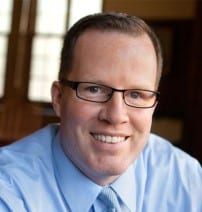 Brad Bell, professor of strategic human resources and director of the Center for Advanced Human Resource Studies at Cornell University, points to another factor that may be driving employers away from in-depth engagement surveys. Many companies that the college works with, for example, have increased their year-round employee listening over the past few years to better track and respond to changes in employee sentiment, Bell says.
"This listening now occurs through many channels, both passive and active, which has possibly reduced reliance on in-depth engagement surveys," Bell says.
Repercussions that can rattle HR
But the brevity of pulse surveys and similar employee listening tools can make it challenging to cross-check employee responses for consistency, Hamilton explains. Asking workers to click either a smiling or a frowning face in a pulse survey, for example, can leave HR assembling a jigsaw puzzle of responses, where important sentiments or overarching themes may be missed, he says.
More comprehensive engagement surveys, however, can be designed to target the same topic using several avenues to ensure accuracy. And they don't necessarily need to be long, notes Hamilton. As few as 10 questions—written strategically—can provide a full picture of engagement, he says.
"A full survey isn't just a big number of questions," Hamilton says.
When considering which survey approach to take, it's important that HR leaders consider whether they have robust enough data to report on the current state of the workforce.
"HR executives are accountable for the state of the workforce," he says. "If a CHRO is asked by their board about the overall state of the workforce—where it is today, where it's going tomorrow and what gaps there are to fill—and they don't have an answer, that HR leader may not be long for their own career."
When it's time for an in-depth survey
Employers that have not conducted a thorough employee engagement survey in the past two years should consider taking action now, Hamilton says.
"If an HR leader hasn't done a full study of employee engagement since the pandemic, that is a really big indicator of need," Hamilton says. "You're trying to get a handle on where your workforce is today coming out of the pandemic. I would look at that as a tripwire."
Another signal it's time for an in-depth survey is if conflicting results arise from pulse surveys, he says. For example, if 100 survey respondents indicate they are extremely happy with their work environment, but the next pulse survey shows they feel many changes are needed, it's time to dig deeper with a more comprehensive survey, Hamilton says.
Pulse surveys, however, can be helpful to supplement robust surveys, he says, though he advises against conducting lengthier surveys with the same frequency as pulse surveys. He suggests no more than once a year for an in-depth survey.
"If you do a big survey every quarter, you'll start to see survey fatigue and employees won't pay the same attention to it," he says. "They'll feel like, 'Oh, another survey' and then click—goodbye. The survey has to be seen as worth somebody's time."
The post Skipping robust engagement surveys? Why your org may suffer appeared first on HR Executive.