In its latest move to address mental health in the workplace, Starbucks is making mental health training available for all U.S. assistant store managers, store managers and above, in addition to all non-retail employees.
The coffee chain announced this week that training will be available during the next month and "is intended to provide [employees] with a resource that can help them listen for, recognize and respond to signs of mental health and substance use issues and provide resources available to their teams."
The training—dubbed Starbucks Mental Health Fundamentals—is inspired by the National Council for Behavioral Health's Mental Health First Aid and includes four 30-minute modules: effective listening; providing encouragement and reassurance; providing resources and information; and the importance of self-care. It's also inspired by Mental Health First Aid, a skills-based training course.
The training is the latest offering the employer has added to its roster of mental health benefits, which Starbucks leaders started examining last year. In April, Starbucks added a new therapy benefit through provider Lyra Health to provide all U.S. employees—and their eligible family members—access to 20 sessions a year with a mental health therapist or coach. Sessions can be in-person or via video-chat.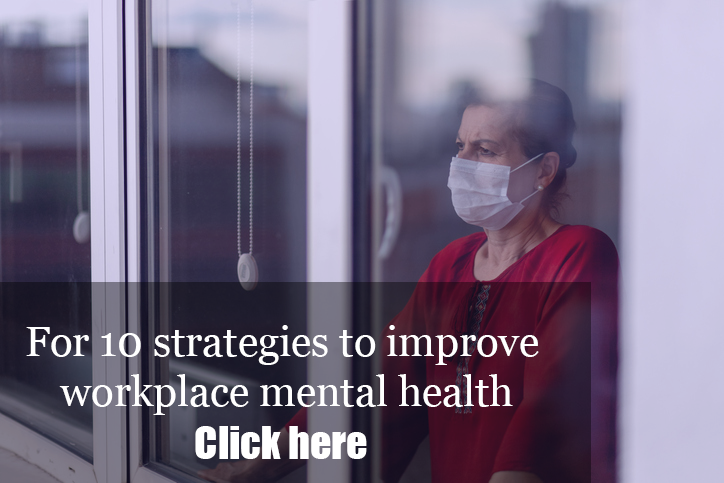 In January, the coffee chain introduced Headspace, a daily meditation and mindfulness app, as a benefit for employees. Employees can sign up for a free subscription and access hundreds of sessions and guided meditations on topics ranging from stress to anxiety to sleeplessness. Last month, Starbucks said more than 68,000 employees in the U.S. and Canada are now using Headspace.
Those mental health benefits have been especially helpful in the wake of the coronavirus pandemic as workers deal with new stresses, the company says.
"People have worries and fears—and it's all normal, and we recognize that. And we want to make sure they have an outlet for it," Starbucks regional vice president Camille Hymes said during a Starbucks and Headspace Instagram video. Hymes noted that Starbucks leaders discussed adding more mental health resources for employees back in September because it was "so important to break the stigma."
Related: COVID-19 strategy 101: How to improve mental health
Mental health programs have been a growing area of commitment for employers as they witness the toll that conditions such as depression, anxiety, stress and burnout are wreaking on the workforce. But it's been an especially big focus for companies as COVID-19 exacerbates mental health issues—and puts the onus on employers to help.
"In our current circumstances, where we are forced into a position where we go back to the fundamentals—like taking care of each other and treating each other like human beings—we realize that the stuff that maybe used to be viewed as extra or nice-to-haves, like mental health, is absolutely necessary and foundational," Reetu Sandhu, a manager at the Limeade Institute, which conducts research about wellbeing, recently told HRE. "Simply put, mental health and our fundamental human needs are no longer aspects of work that can be deprioritized."