Date & Time: Thursday, November 10, 2022 2:00 pm ET
Speakers:
Kathleen Parrish, Chief People Officer, Nasuni
Scott Dussault, Chief Financial Officer, Workhuman
Sponsored by: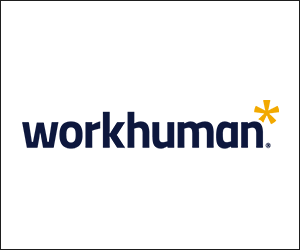 Description:
How to retain talent, improve the employee experience, and position your company for the future of work
Recognition is a proven and increasingly essential way to engage and retain employees, improve culture, and boost performance. But many companies still haven't implemented a recognition program—or aren't realizing the full business benefits of recognition initiatives currently underway. What are the most common challenges impeding success? How can your team overcome these roadblocks and take advantage of all that recognition has to offer?
Join Scott Dussault, CFO at Workhuman, in conversation with Kathleen Parrish, Chief People Officer at Nasuni. They'll discuss the key elements of effective recognition, the financial and cultural impacts of successful programs, and ways to address common challenges.
Attendees will learn:
How recognition helps improve engagement, retain talent, create a culture of belonging and improve your bottom line
Practical ways to impact change and create alignment around a vision and strategy for recognition
Why strategic recognition vs. homegrown recognition solutions are so critical for the future of work
The post The financial and cultural impacts of effective recognition appeared first on HR Executive.