Date & Time: Wednesday, December 06, 2023 at 1:00 pm ET
Speaker:
Courtney Lennartz, PhD, Senior Manager, PWC
Katherine Briceño, Senior Manager, PWC
Sponsored by: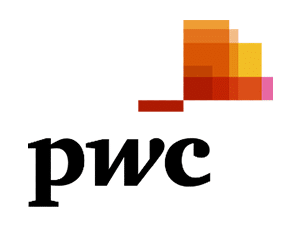 Description:
As employees become more empowered by endless career choices and premium perk offerings, companies are faced with a choice: offer a better employee experience or risk losing key talent, and engagement is the name of the game.
Our recent Global Landscape Study identified 6 key drivers to employee turnover and engagement. Global Engagement has remained steady since last year (71% compared to 70% in 2022) while US Engagement has increased almost 4 percentage points since 2022 (74%). Key drivers of engagement have remained consistent, with recognition and appreciation for one's work and contributions rising to the top followed closely by career development opportunities and meaningful work. Findings are similar for intentions to stay. Intent to stay globally remained steady since 2022 however, US intent to stay increased by 3 percentage points signaling a possible slowdown in employee turnover.
Among 36 companies surveyed for PwC's 2022 Global Landscape Study, those with engaged employees experienced almost twice the revenue growth as those companies with less engaged employees. Engaged employees also produce higher quality work, report greater job satisfaction and are less likely to be absent from work. PwC's 2022 Global Landscape Study has found that the companies that have been able to attract—and retain—top talent have understood the underlying drivers that help employees feel more engaged and less intent on leaving.
Join us to learn:
• How intent-to-stay, engagement and turnover are all tied together
• Why recognition, perception of leadership and connection to your company's mission and values matter
• Current employees' perceptions of diversity, equity and inclusion and how it impacts retention
• How communication is the common thread that binds engagement and turnover together
The post The Guide to Employee Experience appeared first on HR Executive.