It's no secret that the average consumer is confused about how to choose and use his or her healthcare benefits. As far back as 2003, the National Center for Education Statistics found that 9 out of 10 adults lack the skills needed to fully manage their health care and prevent disease.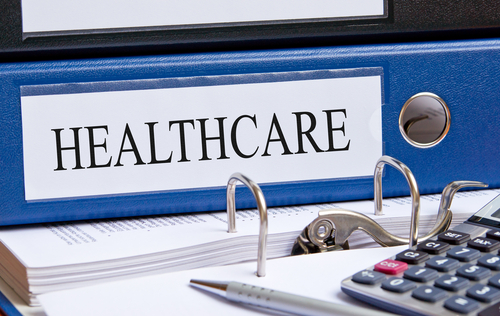 Just 2 years ago, little had changed: According to PolicyGenius, only 4% of Americans could correctly define basic terms such as deductible, copay, coinsurance, and premium. Even today, despite healthcare illiteracy being a hot topic in industry conversations, media headlines, and political stages, little progress has been made.
To understand what individuals require to navigate health care in a smarter, more cost-effective way, DirectPath surveyed 1,050 people with employer-sponsored insurance. The survey findings highlight the impacts of low healthcare literacy and provide insight into how employers can address this trend to control both employer and employee healthcare spending.
Healthcare Benefits Education Is Informal and Insufficient
To understand why employees are so confused, it's important to start with where they get their information (or don't get it). Survey results show that 40% of respondents say they taught themselves about health insurance terms and processes, with another 33% turning to family, friends, acquaintances, or coworkers for education. The problem? Any source material found online may be inaccurate or outdated, and advice from other individuals will be influenced by their own experiences with (and possibly faulty knowledge of) benefits.
As seen with the abysmal health literacy rates shown above, this do-it-yourself/phone-a-friend approach to benefits education is clearly not working. The DirectPath study reinforced the findings from PolicyGenius research, with respondents saying they feel confident they understand terms related to the core elements of a health plan—e.g., copay (90%), deductible (85%), out of network (83%)—but far fewer are certain about how those and other concepts such as coinsurance (29%), premium (25%), and allowed amount (26%) apply to their coverage.
This knowledge gap can be costly: Coinsurance and premiums often represent a significant portion of out-of-pocket expenses for consumers.
Employers can play a critical role in improving employee knowledge and reducing benefits confusion. According to a 2017 study, 90% of employees want to better understand their benefits, 50% want personal guidance, and 44% want simple explanations. Employees are asking for outside support geared toward their needs, as confirmed in DirectPath's survey: 45% of respondents say more personalized benefits education would improve their healthcare insurance understanding. Yet only half of employers (54%) are offering one-on-one benefits education, according to respondents.
Particularly in a year when group meetings are no longer practical and work-from-home and staggered work schedules make reaching employees with consistent, accurate information more of a challenge, employers should consider adding enrollment support and educational services staffed by benefits experts (or, at the very least, heavily promoting the services that are offered). More than two-thirds of respondents who have had these one-on-one conversations rate them "very" or "extremely" helpful.
Using Healthcare Benefits Effectively Requires a Personalized Approach to Drive Action
Beyond reducing confusion, there's another clear advantage to personalized education: reducing healthcare costs. Few employees are taking steps to manage their out-of-pocket health spending. Why? According to respondents, they don't know how to or they don't think it's worthwhile.
While understanding a health plan is essential to an individual's ability to use it cost-effectively, that's not enough to drive behavior. Participants need to understand the "what's in it for me"—WHY they should take action. By focusing on three areas—encouraging use of network providers, driving cost comparisons, and reviewing and managing healthcare bills—employers can drive substantial cost savings.
Consider:
Of the 96% of respondents with a health plan that uses a network, almost all (95%) say they know how to check if a medical provider or facility is in network. Yet 41% of respondents say they only "sometimes," "rarely," or "never" check. If they understood that their share of the cost for a visit could increase 10%, 20%, or more—or that the visit might not be covered at all—when they go out of network, chances are they'll start checking regularly.
Sixty-seven percent of respondents to the DirectPath survey did not know they could compare treatment or service costs from different providers or prescription drug prices across pharmacies—an essential step in determining how to get the best quality care at the best price. Yet 31% of respondents who did compare costs reported saving $500 or more on a single service or treatment.
According to survey results, many consumers who received an unexpected medical bill did not take steps to resolve it—41% say they didn't know how to correct the bill, and 55% say they didn't feel it was worth the effort to fix it, even if they knew how. This passivity can cost employees and their employers hundreds, if not thousands, of dollars.
The key, of course, is tailoring information to individual employees. Employers can make a difference by investing in personalized advocacy and transparency tools and services that educate and support employees at every stage of their healthcare journey, from understanding their plan to asking questions related to providers and billing.
With this foundation of support, employees will be better equipped as smart healthcare consumers. When employees choose and use their health plans effectively, it saves both the individual and the company money, drives employee satisfaction with benefits, and increases loyalty and productivity.
Kim Buckey is Vice President of Client Services at DirectPath, LLC, headquartered in Burlington, Massachusetts. The firm provides personalized benefits education, healthcare transparency, and tax-advantaged reimbursement plan administration to Fortune 1000 employers and keeps employers in compliance by producing summary plan descriptions, summaries of benefits and coverage, and related required communications.

Buckey is DirectPath's key advisor and senior subject matter expert on new and evolving compliance issues that affect employers as a result of the Affordable Care Act. Buckey, who founded and directs the compliance communications team, works closely with sales, marketing, and product development to explore the potential impact on customer segments and develop new products and services to support current and anticipated needs.

Buckey has some 40 years of communications experience, 35 of which focus on the delivery of compliance communications for health/welfare and qualified (savings/pensions) plans. Buckey's team provides strategy, review and analysis, content development, and management services, giving guidance on mandates like the required Summary of Benefits and Coverage (SBC).
The post The U.S. Healthcare Literacy Gap Widens (and Gets Expensive) Without Education appeared first on HR Daily Advisor.