As the cloud of the pandemic unceremoniously ushered in a new era of flexible and hybrid work, it's time we start digging into what this really means for the future of the workplace. What began as a stop-gap measure has now become an organizational mainstay and a critical component of the employee experience. But if we were to assess this experiment 3 years on, how do we envision this process moving forward? Will hybrid become the predominant norm? How does leadership adapt? What are the implications for DEI and wellbeing? Let's dive in…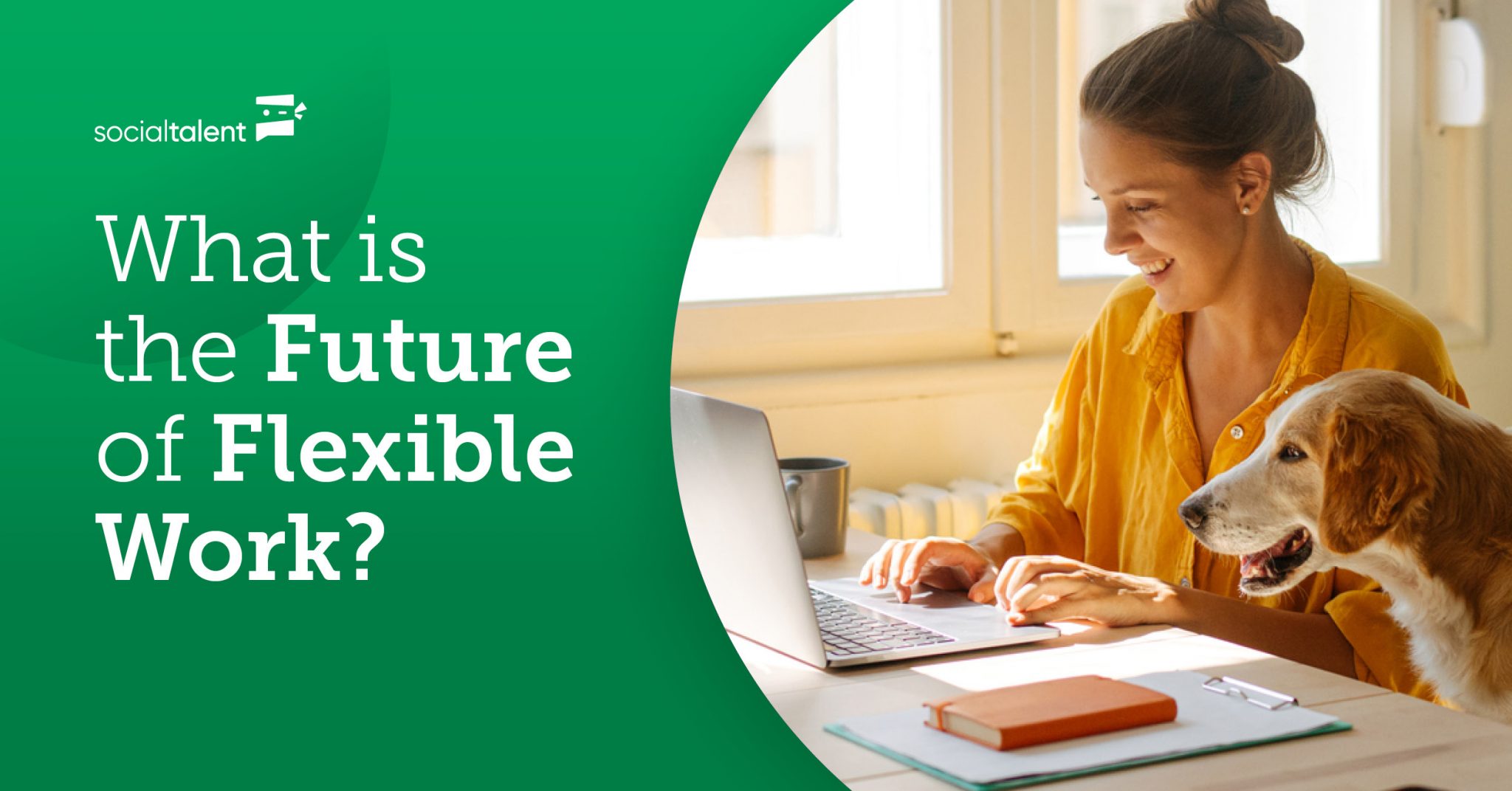 Optimizing leadership for hybrid work
For any process that goes against the status-quo, leadership will always play a pivotal role in its success. And hybrid and remote work are no different. While companies recognize the importance in giving its employees choice in how, when, and where they work, there has been a slight stumbling block when it comes to giving managers and people leaders the tools and support they need to confidently embrace and champion a flexible work setup. 
According to a Microsoft Trends Report, 85% of leaders say that the shift to hybrid work has made it challenging to have confidence that employees are being productive. Yet, in reverse, 87% of employees stated that they are more productive! Traditional managerial approaches are so aligned to physical presence and hours worked, it's creating an almost paranoia and lack of trust. But it's understandable to a point. Successfully managing a remote, hybrid, or asynchronous team requires a different playbook. And as we look to the future of flexible work, upskilling leaders on this front will become non-negotiable. Whether that's on best-practice communication styles, or in tech to bridge distances, managers have to feel comfortable shepherding their teams.
SocialTalent offers incredible
leadership training
on how to manage remote teams. Check out a preview here:
Talent wants flexible work
Okta's 2023 Hybrid Work Report states that 1 in 3 European employees are currently in the midst of leaving their job, and 43% of these are doing so to find a better workplace experience. Even amidst economic uncertainty, talent is craving flexibility – Gallup states that as many as 94% of employees, whose profession allows for it, want to work remotely or in a hybrid capacity. 
And it's easy to understand why. Organizations that optimize for flexible work give their employees an opportunity to schedule and complete their tasks in a manner that is best suited to outcomes, working style, and life outside the company. A stringent, 9-5, office-based model simply cannot facilitate this. And when we think about how scarce talent is right now, it's vital that we meet candidates where they're at. Flexible work arrangements can be a huge tool for talent attraction when leveraged properly. But remember – you can't overpromise either. Given how broad the definition of 'flexibility' is, it's important to ensure that the company truly embodies this or else talent will exit the metaphorical building as quickly as they enter it!  
The role of flexibility in DEI and wellbeing
"Thriving employees are what will give organizations a competitive advantage in today's economic environment," writes Satya Nadella, the CEO of Microsoft, and she's absolutely right. Never have we been more aware of the importance of employee engagement and inclusion when it comes to finding, hiring, and retaining the best. And a flexible working culture has so much more scope to create processes that allow ALL employees to carve out a working experience that is tailored to their life, and not the other way around.
No one's circumstances are the same. We all work differently. We all have different obligations and needs – but none of this should stand in the way of doing our job successfully. True flexibility allows talent to shine. It enables productivity and performance, while not forsaking important aspects of who we are. Think of neurodivergent employees who might crave moments of peace to complete deep work. Parents juggling care responsibilities. Physically disabled workers not having to commute. Flexible working can cater to EVERYONE and could be a huge factor in driving diversity and inclusion initiatives within organizations. After all, as McKinsey reports, traditionally underrepresented groups generally demonstrate a strong preference for hybrid work.
Continuing the discussion…
I think it's fair to say that flexibility is the future! But evaluating and understanding this new reality will be an ongoing process – as it should be. So to assist in this discussion, we're delighted to announce our next SocialTalent Live webinar: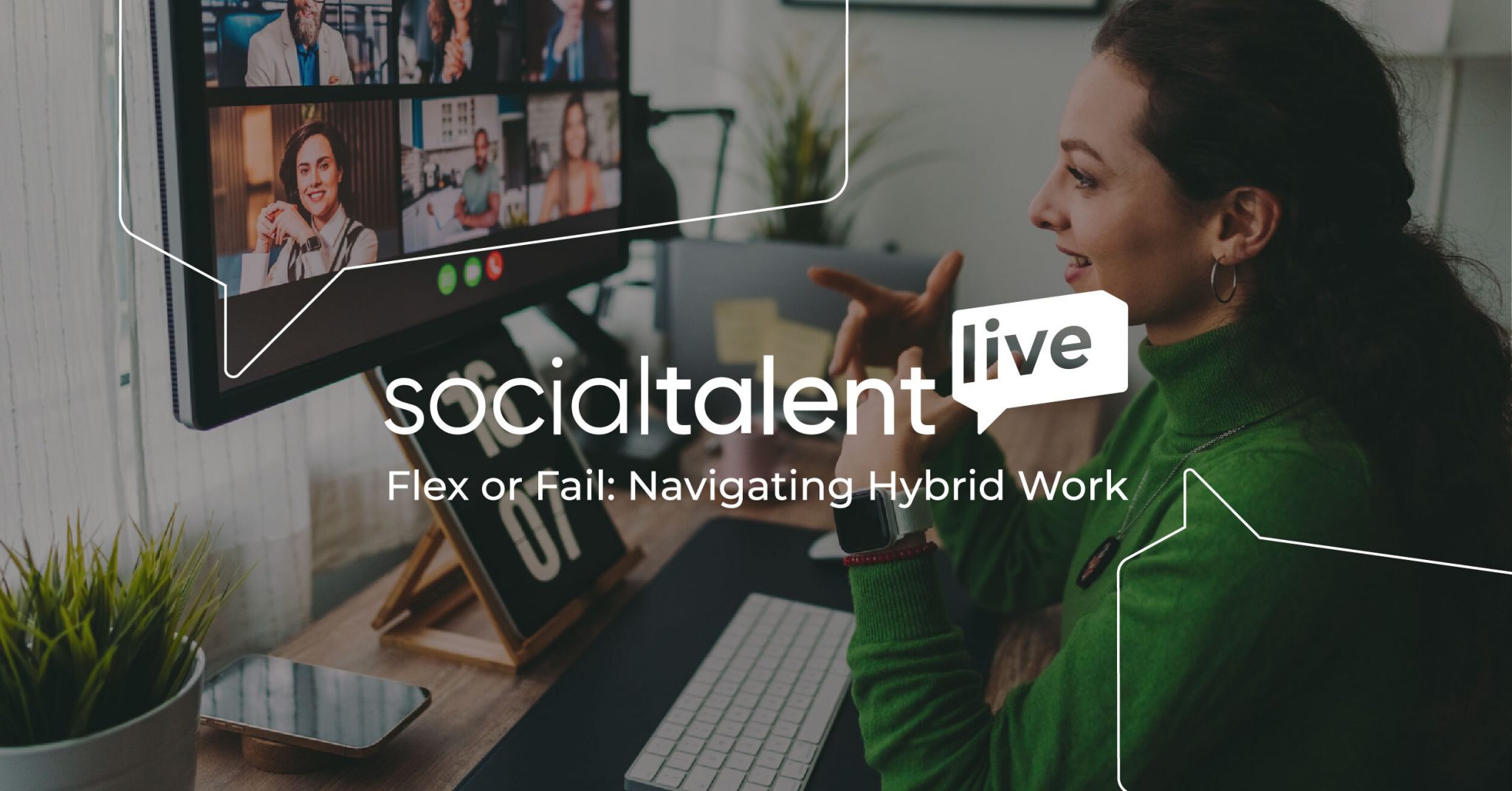 Flex or Fail – Navigating Hybrid Work
Taking place on March 30, this online event will play host to an incredible line-up of industry experts, leading CPOs, and Talent Leaders. Through a series of interactive panels and dedicated fireside chats, we will dive into the major themes surrounding the hybrid work debate, including:
Flexibility and its impact on talent
Leadership and hybrid work
Wellbeing and inclusion
Retention and engagement
Click the link here to register now and find out more information.
The post What is the Future of Flexible Work? appeared first on SocialTalent.