As the Omicron variant surges across the nation, resulting in a record number of COVID infections, employers have their eyes on one significant job: getting employees boosted.
Although COVID-19 vaccination has been a big focus over the past year, booster shots have only recently entered the equation. Now, with experts encouraging virtually all Americans to get another shot—research shows third shots help increase protection against effects from the highly contagious variant—more organizations are turning their attention to additional COVID vaccine doses for employees.
"Early data suggests that third doses of mRNA vaccines provide additional protection against the Omicron variant," says Dr. Jeff Levin-Scherz, population health leader at Willis Towers Watson. "Companies with higher levels of vaccination in their employees will have fewer business risks, both from infected employees and overall work disruptions."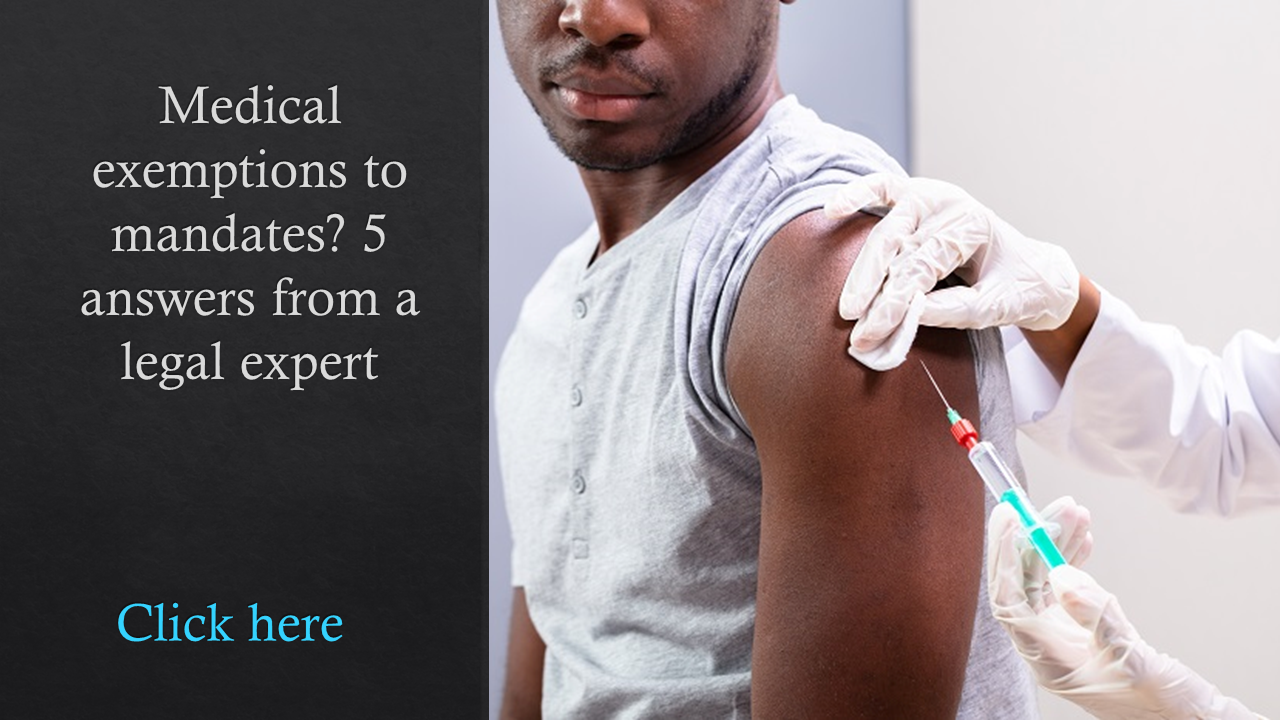 That not only means that employers will get more aggressive in their encouragement for employees to get a booster shot, but it also means more employers will begin to require the extra vaccine doses in the coming months.
Investment bank Goldman Sachs, for instance, said last week that it will require employees and visitors to its U.S. offices receive booster shots starting in February. Many universities, including the University of Oregon, are also requiring employees to get the additional shots. It's a trend that will likely continue in the coming months.
"When we consider the damage done by the Delta variant, and now Omicron—on top of the hundreds of thousands of deaths from the original COVID outbreak—I think many employers feel they must take strong action to try and influence people to take care of themselves, their colleagues and others," says Carol Morrison, senior research analyst at the Institute for Corporate Productivity (i4cp).  "At some point, employers also have to act to stem the financial and emotional costs that increase when workers become ill and can't work or come to work and pose potential threats to colleagues."
In wake of the Delta variant, and now Omicron—as well as President Biden's upcoming employer vaccine mandate, which requires scores of employers to mandate vaccination for their employees or have them test weekly—employers have gotten aggressive in vaccination plans for employees, with more organizations mandating employees get vaccinated. According to a recent Willis Towers Watson survey of employers, conducted before the discovery of the Omicron variant, 57% of respondents either require or plan to require COVID-19 vaccinations for their employees.
While the definition of fully vaccinated hasn't changed yet to include booster shots, employers should be prepared for the possibility. "It's something to watch," Mary Kay O'Neill, senior health and benefits consultant at Mercer, told HRE recently. "At which time the CDC or whoever decides that 'fully vaccinated' means that you've had your booster shot is anyone's guess."
For now, though, education and encouragement to help keep employees and workplaces safe are paramount, experts say. Company and HR leaders have created successful messaging around vaccination, and they should continue messaging on the benefits of getting a booster or additional shot.
Employers would be wise to act as credible messengers to reiterate the safety and efficacy of COVID-19 vaccines, as well as emphasize that the shots are free to receive, O'Neill says. Equally important is that companies offer additional paid time off for employees to receive a vaccine, then recover from any side effects of a booster shot. As with the primary COVID vaccination, it's important to make getting a vaccine as easy as possible and remove any barriers.
"Employers still have a definite role on this messaging," O'Neill says. "It's almost a public service message."