When the HR and recruitment teams at meal kit company HelloFresh realized their need earlier this year for incisive human intelligence about their 10,000-member U.S workforce, they turned to provider Domo.
They were seeking a robust people analytics solution that would help them solve operational challenges and also would provide talent and staffing insights across the entire HelloFresh operation, according to a press statement. The company also needed to be able to combine data sets from multiple sources to address recruiting, workforce management, and time and attendance hurdles, the statement said.
It's a case study that underscores the increasingly important role of people analytics as a business-critical domain in HR, says Josh Bersin, global industry analyst and founder of The Bersin Academy, who will deliver the keynote "The Disruption Never Stops: What's New and What's Ahead in the HR Tech Market" at the HR Technology Conference from Sept. 13-16 in Las Vegas.
Because people analytic initiatives typically dive deep into employee retention and satisfaction, gathering feedback on pay and rewards and analyzing skills and performance drivers, they ultimately can capture vital employee sentiments driving productivity, belonging, and even mental health, Bersin says.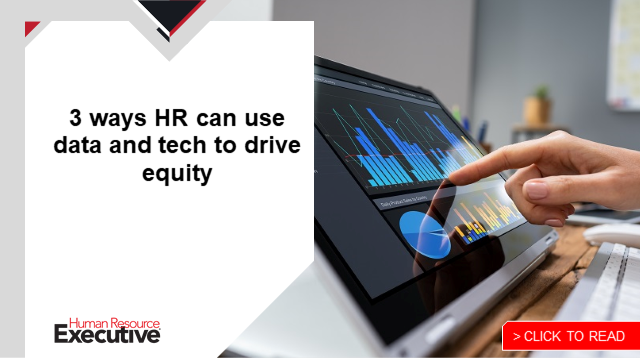 "Most companies have an industrial psychology group that does this work, and they are constantly asked for analysis important to the CEO or CFO. The data for people analytics comes from many sources, so companies need an open platform to do this kind of analysis," says Bersin.
And that's what HelloFresh has gotten with Domo, which the food company signed on with after a three-week proof of concept with the solution. HelloFresh found that the tool integrated its data sets and allowed its HR analytics team to provide actionable workforce insights to the senior management quickly and effectively, according to the press statement. Next, HelloFresh plans to expand its use to oversee employee engagement, recruitment and workforce management, according to Domo.
---
---
"When evaluating the best visualization platforms, Domo became the clear frontrunner," Yushu Byra, director of people insights at HelloFresh, said in a news release. "It allowed us to get key data points quickly into the hands of decision-makers, enabling our teams to make actionable and positive changes."
According to Domo's VP of Data Curiosity Ben Schein, that's where data analytics shines.
Built as an end-to-end, low-code data app, Domo helps HR leaders connect to multiple sources of people data, store and analyze that data, and create their own apps, Schein says. "We deliver the data in a fashion that makes it useful, whether that data analyzes what happens in the headquarters, a store, warehouse or in the case of HelloFresh, a distribution center," he says.
It's particularly useful to HR and recruitment leaders, all of whom struggle to manage near-limitless sources of data, Schein says, adding that tools like Domo can help those leaders bring together data from multiple silos to drive meaningful change and good business decisions. "The reality is that true business insight doesn't have to live in those silos," says Schein.
Domo clients, he says, tend to focus on three HR key areas when deploying the solution: hiring, employee satisfaction and employee performance. 
A healthcare technology company, for example, identified its need for people analytics when the CEO visited a field office during the employees' lunchtime. He planned to spend an hour discussing the company's vision; instead, he spent several hours discussing workers' issues with the company itself. In response, the company's HR teams brought in Domo to analyze the organization's employee experience.
The focus for HelloFresh, Schein says, was primarily on measuring employee performance in the distribution centers where the meal kits are prepared. 
---
---
"Part of the story with HelloFresh was being able to show them what they could do with their people data. And it starts a conversation where they say, 'We haven't thought about this because this always seemed too hard,' " says Schein.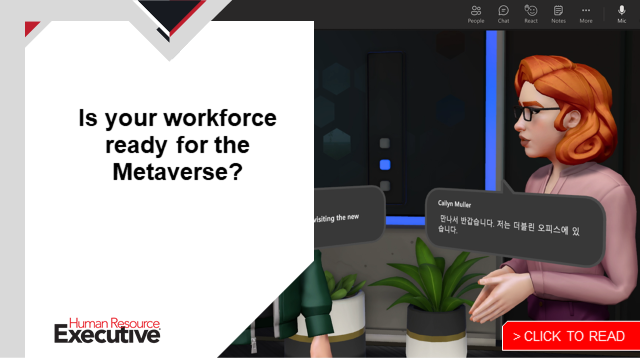 He adds, "Soon, companies ask how they can apply this new data and improve our business operations."
That's key for people analytics, which are important at every stage of the employee lifecycle but cannot be solely backward-looking, says analyst and thought leader Rebecca Wettemann of Valoir, who will moderate the closing keynote at the Women in HR Tech Summit at the HR Technology Conference next month in Las Vegas. Titled "Is Your Digital Transformation Connecting And Engaging All of The Workforce?" the session also features leaders at Corvesta and Kimberly-Clark.
"HR leaders are looking to predictive analytics and AI to better understand employees from recruiting to hiring through to retention," Wettemann says. "Effective use of data can help them to better understand not just employee satisfaction at work, but wellness, manager effectiveness, and how to best engage employees they want to retain."
---
There are more than 25 sessions focused on data and human resources at the HR Technology Conference next month at Mandalay Bay in Las Vegas. Register here.
The post How HelloFresh is using people analytics to deliver fresh employee insights appeared first on HR Executive.