Date & Time: Thursday, August 3, 2023 at 2:00 pm ET
Speakers:
Katheryn Brekken, Ph.D., Senior Research Analyst, Institute for Corporate Productivity (i4cp)
Kevin Oakes, CEO and Co-Founder, Institute for Corporate Productivity (i4cp)
Sponsored by: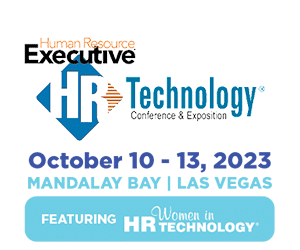 Description:
How are leaders using generative AI tools such as ChatGPT to improve HR? How do they anticipate this new technology to change HR's contribution to business goals and outcomes?
Join i4cp CEO Kevin Oakes and Senior Research Analyst Katheryn Brekken on August 3 at 2pm ET for an early look at the insights to be revealed at their HR Tech 2023 session. They'll explore:
• The impact of generative AI on innovation, productivity, and culture
• How generative AI will specifically impact HR functions
• Key policies & governance to put in place for generative AI
• And more
The post HR Tech 2023 Preview – AI and HR: Implications…and Opportunities appeared first on HR Executive.