It's a pivotal time to be a recruiter. In the past few years, we've seen work change drastically with shifts in the macroenvironment and the pandemic, which reshaped how and where people work—and, in turn, reshaped how recruiters think about talent strategy.
Today more than ever, people want to work for an organization that demonstrates a commitment to culture and values, provides flexibility and puts strong emphasis on career growth and skill development. In fact, what we've seen on LinkedIn is that companies that list core values like culture, flexibility and wellbeing in their job postings get up to three times more views globally over the past two years.
Talent acquisition leaders are at the forefront of all these changes and have a big role to play in attracting top talent and keeping their talent pipeline strong, despite economic uncertainty. What we're seeing is that talent leaders that focus on hiring for skills and values and build a strong partnership with learning and development come out on top.
Embrace a skills-first hiring strategy
Slowly but steadily, employers are embracing skills-first hiring. In fact, when looking for candidates on LinkedIn, recruiters are now 25% more likely to search for skills than they were three years ago, and 50% more likely to search by skills than by years of experience. And candidates are recognizing the value too: People added about 446 million skills to their profiles over the last year, up 48% year-over-year.
Skills-first hiring is also becoming a core company priority. Three-fourths of recruiting pros say it will be a priority at their company, but only 64% feel they can accurately assess candidates' skills today.
Building a true skills-first hiring strategy is a multi-year journey and, for talent professionals who want to get started now, I recommend focusing on three core things: Write job descriptions to include skills and not unnecessary qualifiers like a four-year degree, focus on a candidate's skills during the interview process and make sure the entire hiring team has a skills-first mindset when hiring.
What we see at LinkedIn is when companies add relevant skills to the requirements section on a job post, it can lead to an 11% increase in the view-to-apply rate, compared with job posts that don't list skills among the requirements.
See also: Developing skills for the future: It's very different than you think
Invest in your employer brand
Even as the economy has its ups and downs, it's important to continue investing in employer branding—a company's reputation and what it stands for—to attract and retain talent. One way to do this is by implementing strategies that showcase your company's culture and values throughout the hiring process.
We recently found that nearly all (87%) professionals in the U.S. say that working for an organization that demonstrates a commitment to culture and values is important. And the majority (98%) of hiring managers in the U.S. say that showcasing their organization's commitments to culture and values can help them find and hire the right candidates.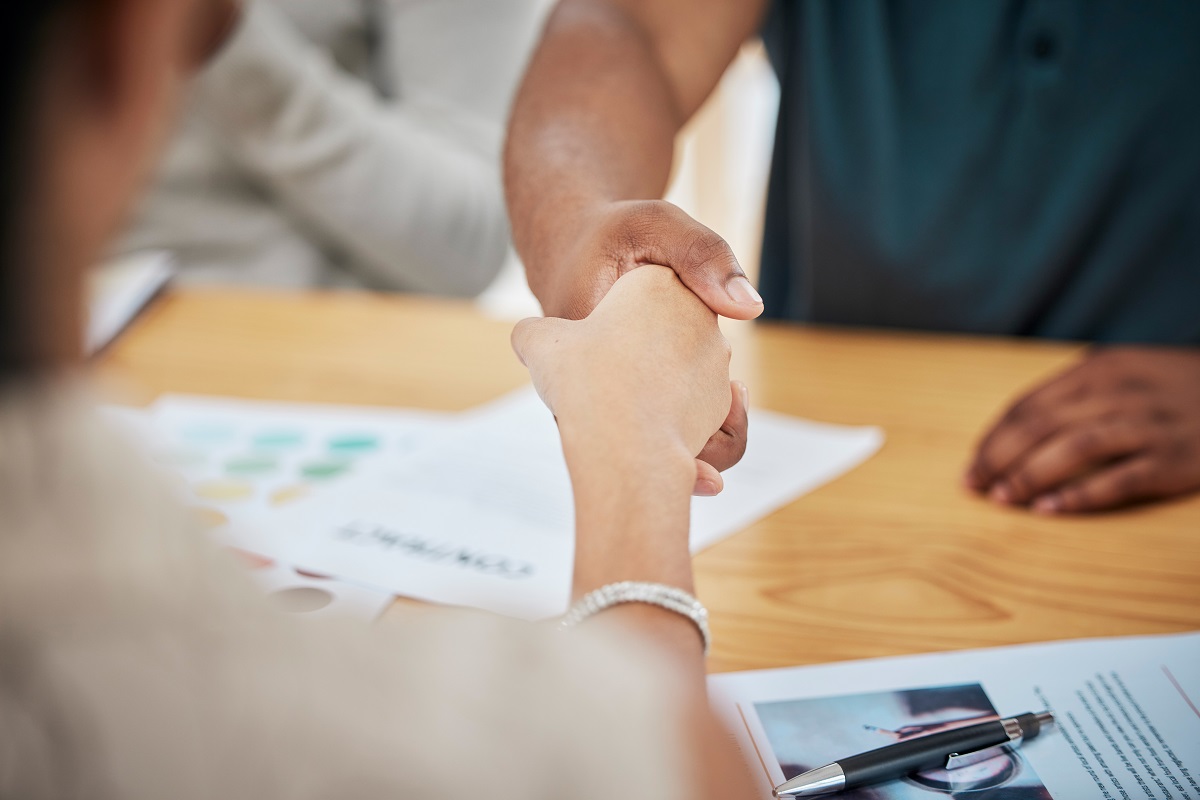 For talent acquisition leaders, you can put this into practice by talking about company culture throughout the interview process. Surprisingly, nearly two-thirds (62%) of hiring managers in the U.S. say they don't talk about their company culture during the interview, but this is exactly the time to talk about it. Don't be shy during the interview about weaving in anecdotes and examples of how culture comes to life, and starting the conversation with the company's vision, mission and value and seeing if it aligns with the candidate.
Most companies also say that diversity, inclusion and belonging are core values. But it's important to show it, not just say it. At LinkedIn, we always aim to have diverse interview panel slates to show that DEI is ingrained in our company culture from a candidate's first touch point with LinkedIn.
We also have created programs like Culture Insider that allow candidates to engage with members of our employee resource groups during their interview process. This program gives candidates direct access to other employees so that they can get a deeper understanding of how we live our culture.
"Good pay, balance and flexibility—they're essential and we absolutely provide that," Michaela Schuett, senior vice president of global TA at Siemens, said in a recent LinkedIn report. "But honestly, it's not what makes us stand out. In today's job market, offering those benefits is expected. In our employer branding, we prefer to emphasize what makes us unique."
Partner more closely with L&D in your talent acquisition strategy
Employees want more career development opportunities. In fact, one of the top drivers of employee attrition is the lack of advancement opportunities. According to our recent data, when employees feel their skills aren't being put to good use in their current job, they are 10 times more likely to job hunt.
Talent acquisition leaders agree that this is important: 75% of recruiting pros say internal recruiting will be an important factor in shaping the future of recruiting over the next five years.
To develop a strategic internal mobility strategy, partnering with learning and development is critical. Today, two-thirds (62%) of TA pros say they're already working closely with L&D, and an even larger portion (81%) say they still need to grow closer in the future. This is a massive leap from a year ago, when only 45% of learning and development pros said their teams are working more closely with talent acquisition teams.
Along with partnering with learning and development to prepare internal talent for new roles, identify skills gaps and ensure their organization is a place people can grow their careers, talent leaders can also look at their internal policies to make sure they align with the vision for talent mobility. And that's something talent leaders can start doing now.
While the economic outlook may be cloudy, one thing is certain: Talent acquisition leaders have a very important role to play. By shifting talent strategy to focus on skills, values and career development, talent leaders will have an even more important seat at the table.
The post Redefining success: Building a talent strategy that works in today's environment appeared first on HR Executive.