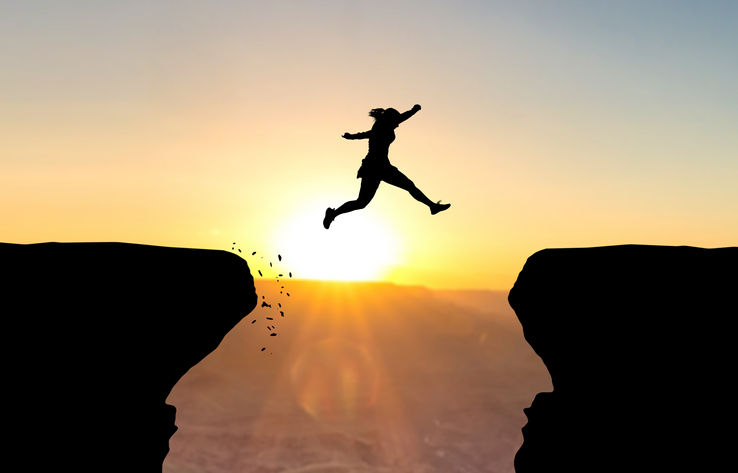 I have written about courageous leadership before and why I think it is one of the most underrated leadership traits. During this unprecedented time with Covid-19, leaders have been forced to make bold decisions whether they have liked it or not. Because of this, it is an opportune time for leaders to take stock of their ability and willingness to increasingly make bolder decisions as part of their ongoing leadership path.
You may be wondering about the risks associated with making bold decisions, and, on the other hand, thinking about what the upside might be. It is important to be bold because:
It keeps organizations moving forward.
It fosters a more creative environment, allows for new ideas & new energy.
When leaders bring other people into the bold decision-making process, new voices get heard!
Not all bold decisions work and this allows leaders to become more comfortable with failure which in turn helps them to accept other team members' missteps.
Making bold decisions creates change and forces adaptation – becoming more adaptable is another key leadership trait needed in uncertain times – one feeds the other.
And lastly – occasionally, a breakthrough occurs that creates a paradigm shift which puts the organization on another course entirely for the better.
PREMIUM CONTENT: Coronavirus Playbook for US Staffing Firms
All of these outcomes are worth the effort of becoming bolder and braver. Last week on the SoundLeadership Circle, I had the pleasure of speaking with Laurie Chamberlin, president of Professional Recruitment & Solutions North America at Adecco Group, on this topic. She gave us all some great advice on how to become bolder.
Run ideas by your 'Personal Board of Directors' (a group of people whom you choose because you value their advice & counsel)
Survey colleagues frequently
Embrace opposing voices – seek them out
You can listen to our complete conversation here.
If you are not yet ready to take giant steps, take small ones. Start with tackling a courageous conversation you have been avoiding. Book some time to speak with someone you know who holds an opposing viewpoint on an important issue. Spend some time with someone who leads boldly and observe. These small steps will help you flex your leadership muscle and help you build more confidence. Soon, acting boldly will not seem so risky. As you move forward, you may be surprised what you find out about yourself and your organization during the process.
Reach out to me at the email address below to discuss further.
LEAD WELL!