We love a new release at SocialTalent! We're constantly tweaking and tinkering with our platform to make sure our users have a smooth and intuitive experience. Our diligent product team have been working hard to ensure that the platform is constantly updated and kept fresh. Here's what's in-store for winter 2020.
Theme based learning paths sequenced in programs
Say goodbye to dauntingly long learning paths! Not only are they less appealing, but concise learning paths lead to better user engagement and retention of knowledge. These are easy to create using our Learning Paths Wizard, but what if you wanted to plan some subsequent paths that also relate? Our new Program Builder allows you to do just that. You can now add multiple learning paths to a single program and have them run sequentially. There is also an option to schedule and lock these paths to a specific time. It gives the user more scope and structure to their learning while also ensuring that they are focusing on the skills that are most pressing.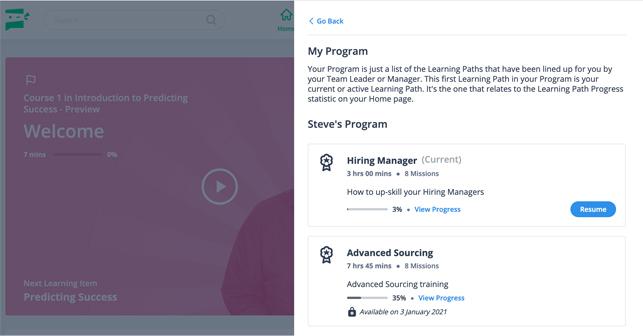 Programs will be available on a phased release. If you don't have access and would like to use programs, please reach out to us at support@socialtalent.com
Feedback and sentiment analysis
It's just gotten a whole lot simpler to give your feedback. Now, after you complete a course, you can choose either the happy, sad or neutral face depending on how valuable you found the mission. If you have more detailed observations, just pop a comment into the text box.

It's never been easier to have your voice heard! We've also added an option to proactively provide feedback in real-time when you're viewing any mission, course or learning item. Just click the three-dot menu to the right of the name and you'll see the window below. Simple!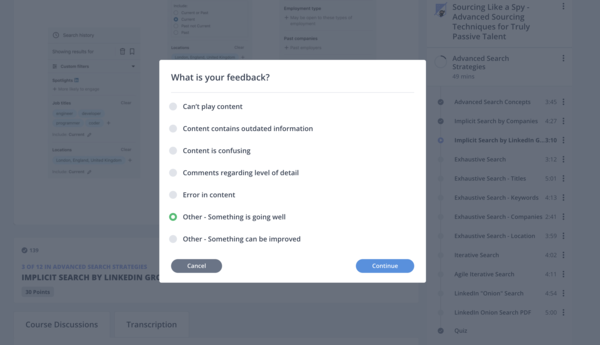 We're always so excited to share our new product updates with you. Want even more insights? Join the SocialTalent loop and subscribe to our fortnightly newsletter!
The post What's new on SocialTalent: Our latest product release appeared first on SocialTalent.