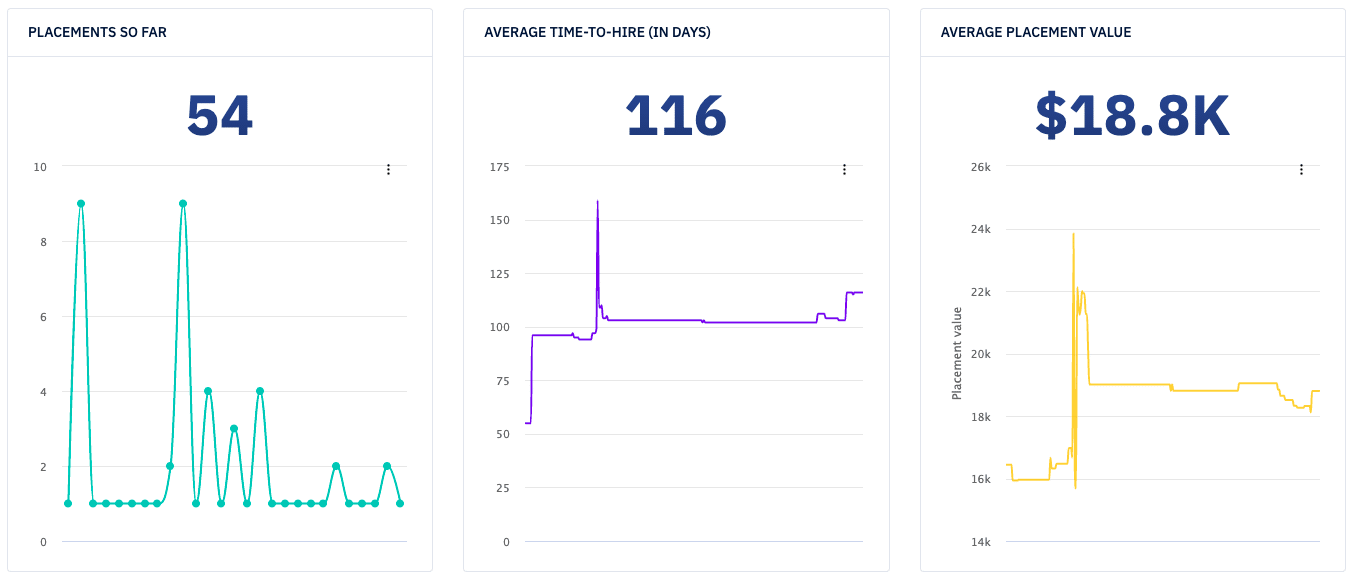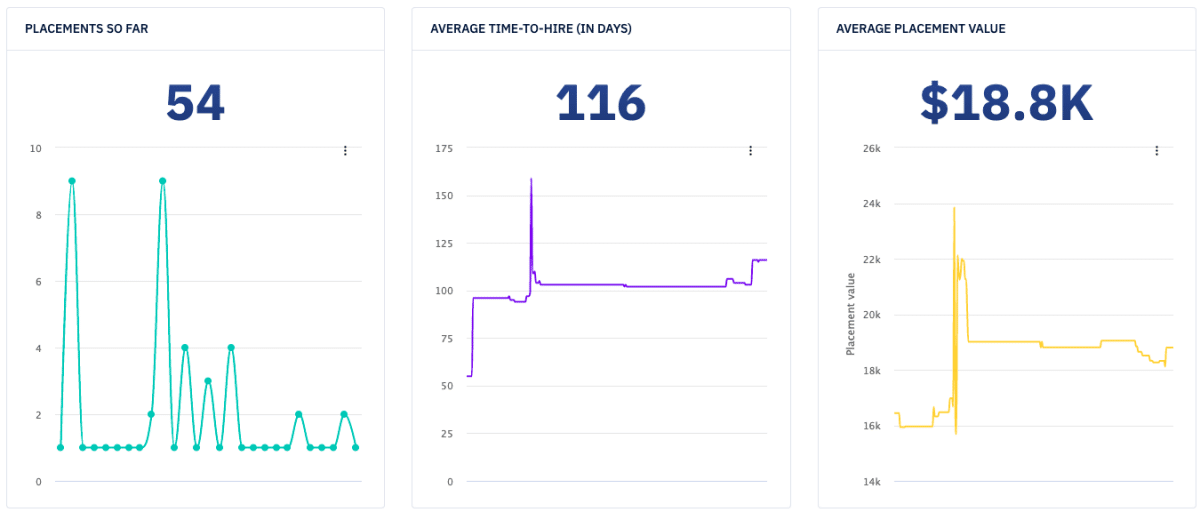 We reached out to our clients to provide us the metrics they review the most. Based on the responses, we put together a list of the most popular and important recruitment metrics that allow search and staffing companies to measure the efficiency of their sales and placement process.
It is important to note that 90% of the responses are from retained search firms and 10% from interim staffing firms.
Metric 1. The time-to-hire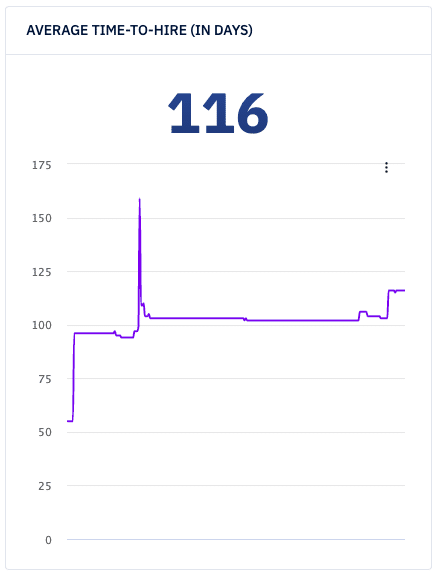 This is one of the top metrics on the responses. It reflects the average time taken by the company to close an open position from the day the position was created to the day the candidate was placed. This number is smaller for temp staffing companies and goes up to 110 days for health sciences and medical search firms.
Spotlight Data placement dashboard allows you to quickly view all jobs that are past the time-to-hire so you can pay special attention to them.
Metric 2. Candidates by Industry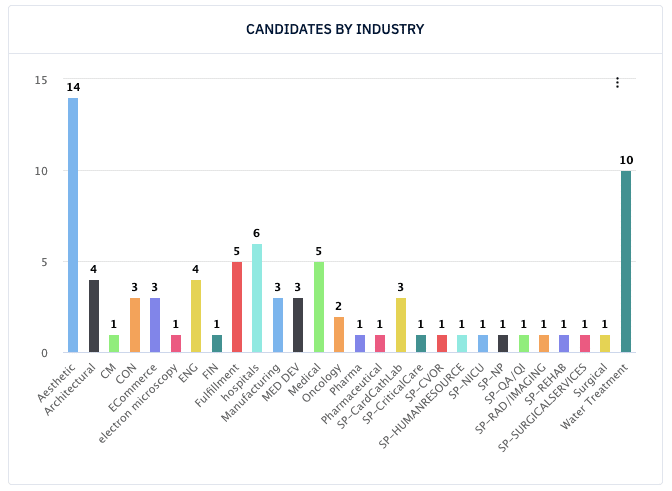 This one was an interesting find. 'Candidates by Industry' though it might seem ordinary, has played a crucial role in getting more job orders for our clients. Knowing what you can deliver is a major key to success. Most recruiters run after a list of potential businesses to get job orders and then work hard on filling those positions. Instead, if the AE already knows the candidate pipeline, they know which positions can be closed faster with a quality candidate. This allows them to start prospecting in the right direction and also ensure a happy client at the end of the placement.
Spotlight Data candidate dashboard allows you to review your candidate pipelines and help your recruiters prospect with higher job order rates.
Metric 3. Repeat Client Ratio
Nothing says you are doing the right thing like a repeat customer. Staffing and search industry sees a high volume of repeat customers when contacted on time with valuable candidates and structured follow-ups.
Spotlight Data Smart Insights provides notifications and reminders to reconnect with a customer when it seems right.
Metric 4. Candidates by Sources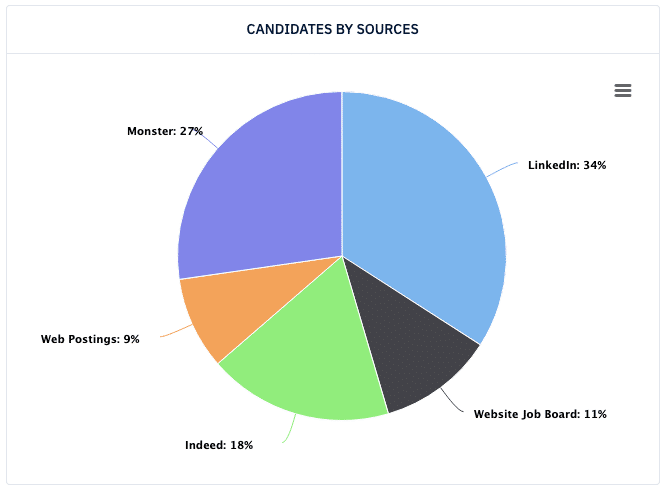 This metric allows the managers to see which online/offline sources are actually helping place the right candidate and evaluate cost vs revenue. It may not be worth spending $5,000 on a platform that only helped close one position while it may be wise to spend more on the other to get access to the pool of stronger candidates.
Spotlight Data Open Searches dashboard allows you to evaluate the use and profitability of each platform so you can rejig your costs for maximum benefit.
Metric 5. Candidate/ Employee Retention
This is reflective of the time a candidate stays with the employer after being placed. This metric provides information about the quality of your job orders and the quality of your candidates. In the long run, you can also classify the group of candidates or the type of job orders that will eventually fall into this group and pay attention to the red flags in advance.
Metrics provide you the proof of how well your sales/search strategy has worked. They also reflect a true state of your business and the direction your business may be heading towards. This data enables you the power to put corrective measures and strategies in place to prevent downfalls and meet your goals.
Contact us today to see how Spotlight Data allows you access to data-driven visual reports that help you grow your search and staffing business.