As the federal government declares a national emergency due to the spread of the coronavirus, employers will be taking up additional responsibilities. Check back on a daily basis as we provide the latest news and insights to how HR can best respond for the betterment of their employees.
June 1: Boese: 4 questions for business agility
In the first of a series, here are a set of questions to generate more agile business approaches.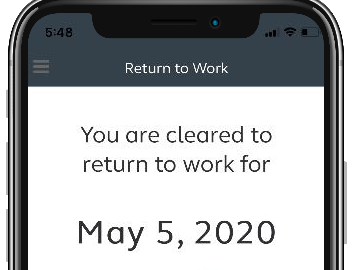 June 1: Coronavirus resource spotlight: Alight's return to the workplace app
The daily health assessment helps combat COVID-19 spread and provides employees with access to concierge services.
June 1: How HR can build strategic partnerships
Working with their counterparts across the organization, HR can help ensure a smooth, safe return to the workplace.
June 1: HRE's Number of the Day: Teamwork
Stronger teams appear to experience fewer distractions in today's disrupted environment.