The challenging job market in recent years has placed a higher value on internal mobility, as HR teams across industries look to reskill and retain talent. At managed services provider Ensono, the organization is increasingly investing in developing its current workforce—while simultaneously casting a wider net to attract diverse talent in an industry where diversity is often still sorely lacking.
The marriage of development and targeted recruiting are creating a workforce at Ensono that is confident in leadership's investment in its people, says Meredith Graham, chief people officer.
"People are what make things run," she says, noting that the organization has been on "quite a journey" in the last few years, as it's acquired a number of firms, now employing over 3,000 people worldwide. "We're rapidly growing, we've been through a lot of change and we're focusing on enabling people in our organization to understand the career paths they have and how they can grow and develop."
Graham—previously chief administrative officer, general counsel and corporate secretary at Furniture Brands International—recently shared more about that journey with HRE.
HRE: How do you think your legal background shapes how you approach HR?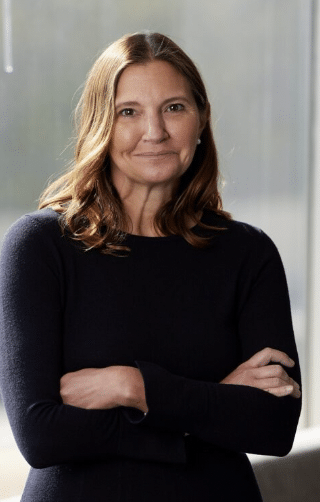 Graham: I think that a legal background gives you a broader view of the company and the organization. When you go into law, the law encompasses everything, so you're not just looking at the employment side of things; you're able to see how companies run. And it shapes your mindset too,  [to focus on] if we're doing the right thing, we'll fall within the law. It's my focus to ensure we're doing that.
HRE: What are some of your top HR priorities at Ensono?
Graham: First and foremost is educating our teams about internal mobility—especially on the leadership side. Leaders have a tendency that, if they have a high-potential who's doing wonderful work, they come to rely on them. But that reliance makes them think they shouldn't allow that person to move or grow—which only hurts the individual. We've been working to educate everyone, early on, about how important internal mobility is. We want our employees to be growing because that's helping everyone.
HRE: Ensono has made a number of acquisitions in recent years. What were some of the biggest bumps in the road and lessons learned?
Graham: Top of mind is culture. When you acquire a company, the culture of that company versus yours rarely align equally, so we've had to think about ensuring people understand Ensono's culture, maybe how it differs but also the ways it's similar. And we don't want to necessarily lose all of the [acquired company's] culture; there's always something good to maintain. That's been the biggest piece and the hardest part.
HRE: What are a few of the most innovative ways Ensono is tackling the lack of diversity in the tech industry?
Graham: We are trying to bring more diversity into a space that is very male-dominated—and has been for years and years and years. And that comes from the fact that a lot of women and minorities don't go into STEM. So, we have a program reaching out to inner-city youth to ensure they understand tech is a path. Our corporate headquarters is in the Chicago metro area, so we're going into Chicago, bringing kids into the company as interns when they're 16, 17, and helping them see this path before they go to college. And we're also offering employment. Many [interns] go off to college and go into computer science but we also have programs where we go out and find people who don't necessarily have a tech background or a degree, who are at a young or mid-career level, and we train them. You can come in and learn mainframe, for instance; we'll teach the basics, train you and set you on a career path.
So, we're already bringing diversity into the organization, and then the focus is how to promote up. We have a strong women mentorship program and we also offer leadership development for women.
Click here to read more Insights from a CHRO.
HRE: Is there any HR advice you received throughout your career that has continued to influence how you view the work?
Graham: I came from the legal side so this came from a very smart employment lawyer: When you run into problems and have high attrition and people aren't happy, it's because you're not meeting the individuals where they're at. I always try to take the approach of learning about the individual, what they want, where they're at in life; that's how you can build trusted relationships that enable the company to retain people.
HRE: What keeps you motivated outside of work?
Graham: I enjoy my family. I enjoy my free time. I ensure that I maintain a work/life balance. I like to have my mornings to myself; I go on dog walks with my husband, spend some time with him and a cup of coffee before I start my day. I'm an introverted, family person.
The post Ensono CHRO discusses diversity's difficult road in tech industry appeared first on HR Executive.