Jess Elmquist will be the first to acknowledge he stepped into the CHRO role from a nontraditional path—but, he says, innovation in the world of HR today needs to be everything but ordinary.
As CHRO and chief evangelist of global HR tech company Phenom, advancing innovation is Elmquist's primary goal. And he's doing so with both people and purpose top of mind—an equation that has followed him throughout his career—from his early days teaching high school to his nearly 15 years at North American health club chain Life Time Inc. There, he led corporate sales and marketing during the organization's start-up phase and returned later in senior HR roles before becoming CHRO.
"I focus on people first, and I focus the organization and executive team to be thinking about people first—rather than structure or compensation or benefits," he says. "Those are all important, but you can't cut one to try to salvage another. You have to always keep development and succession and wellbeing as your primary focus. And I can look back at the data and show that it works."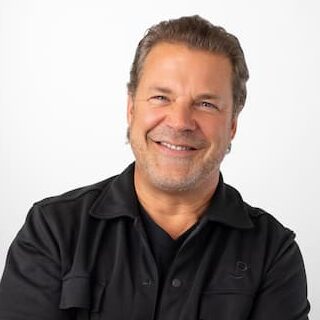 That's just one learning Elmquist brought with him when he joined Phenom last year—leading HR for the 1,400 employees worldwide as well as partnering with HR leaders across the industry to reconsider how they use technology to tackle talent challenges.
He recently spoke with HRE about how his unique career journey and how it is informing his HR leadership at Phenom.
HRE: You took an unconventional path to the CHRO role. How do you think the varied experiences you had throughout your career have shaped how you approach HR?
Elmquist: I did my undergrad in education and taught for six years in the public school systems in Minnesota. I look to those years—which were formative, in my young career—where I was having to take on pretty significant responsibilities in the classroom: managing 190 students six hours a day, mentor/mentee relationships, I was a certified special education teacher and family mediator … I dove all the way in, and when I moved into the world of business, what I learned in education played out well and those skills were very important inside the world of business.
Being able to manage a classroom and schedule and keep everyone on task and be accountable for outcomes—that translated to business easily.
And then, I ended up becoming VP of sales and marketing—on the profit side, not the shared services side—so having 6-7 years of that work became really helpful in me being able to understand how HR can work in the most effective way with the rest of the business.
I was able to appreciate speaking the language of the business. So, when I had to execute on HR policy or work with teams on L&D or employee relations, I had a different perspective and could step right up to be an effective HR executive.
HRE: I understand you had a personal connection to Phenom prior to joining; what about the organization's work resonated to prompt you to get on board?
Elmquist: When I started as CHRO of Life Time, I had a need to hire en masse—we hired over 20,000 people a year. But we didn't want to hire just anybody; it had to be the right people. We found Phenom based, first, on its purpose: helping a billion people find a job; I'm a person who loves a purpose-driven mindset.
My mission has always been to leave the people I interact with in this world better than I find them, so to find a tech and talent tool that would allow me to do that en masse with Life Time, I was hook, line and sinker.
So, when the opportunity arose to come in as a past customer and become CHRO and chief evangelist, it made a lot of sense. It resonated with my professional experience and also my purpose.
HRE: What was your day one priority at Phenom, and how has that changed since you started?
Elmquist: I have an amazing team inside Phenom of seasoned HR professionals who support our internal growth. One of my primary goals is to help with the growth of our own systems and teams. And as the chief evangelist, I'm working with other talent leaders—not only our several hundred customers around the world but also other thought leaders: consultants, analysts, CHROs.
I'm helping them think about what's cutting-edge, what's happening in the marketplace, how they can use their voice—supported by Phenom—to influence that and set the pace and focus on prioritizing people and the talent experience. It is an experience marketplace today, and I feel passionate about that.
As the chief evangelist, I get to be part of panel discussions, speaking events, I run a podcast called Smarter that allows me to host other leaders and talk about what's important in our industry and what's influencing the marketplace.
HRE: How do you personally envision innovation in HR in today's world?
Elmquist: We're still dealing with the post-pandemic impact. A lot of us want to put the pandemic in the rearview mirror, but we're still being informed by global shifts and upheaval. The way I like to frame it is, we have to say that the talent economy is real. There are new values, new expectations, new flexibility being asked of by the people out there looking for work. They do have the upper hand in helping define what's happening, and they will at least for the mid-term.
These expectations are starting to really frame up what a company stands for, who they are locally and globally—and that will have as big of an impact on someone accepting a job and staying long-term as the job itself and the money someone can make.
A lot of people now are saying, "This is my life, I'm the hero of my own journey and I want to take my story and connect it to some meta-narrative." It's not just, "I work here and I do a job." It's "Let me tell you what this company stands for." That's becoming more important and it's only going to grow.
The other piece [of innovation] is moving from an engagement contract to a lifestyle contract. Throughout the pandemic, employees started to realize, "Wait, I can be a highly productive employee and still be a part of my life. I don't have to choose." We talked about work/life balance for years and the term I'm more comfortable with is work/life harmony—where you blend the two things into one. I was on a call today with a fantastic HR person, and she was at home and her dog was walking around in the background. That's a healthy piece of the lifestyle contract. She can get a ton of work done and also pet the dog. That's part of innovation—and CHROs have to help CEOs embrace it. So many CEOs want people back in the office because there's this psychological feeling that people need to be in the same place. But CHROs can help CEOs and other precedent-setters see that we can work this measure of productivity today in a different way—and still get the outcomes we need.
HRE: And what are the key skill sets modern CHROs need to make that innovation a reality?
Elmquist: Change management is a key piece. CHROs need to understand how large groups work together and how to help these groups function in a changing world. Because change is the only consistent thing in life. I believe we're walking into an era of continuous change. So, having change management as a skill set as CHRO—to help the C-suite, the board and other people in the organization—is very important. And that requires flexibility—because there is no destination; the journey is the destination.
We also need to understand how to communicate to a multi-faceted, very diverse group—that is more informed and maybe more elective about what they're informed about than ever before. We need to help these groups interact and create the pathways they need to be as effective and successful as possible.
We also need to be making sure we're not just informants to other people making decisions; we need to use data to speak in terms of the business, to look at trends and outcomes of business and connect all these things—to take our place at the table and help set the agenda. We need to be the person the CEO is looking to as someone who understands how to connect their most valuable resource—their people—to business outcomes.
HRE: Given the focus of Phenom's platform, how do you see AI reshaping the world of recruiting in the coming years?
Elmquist: It goes back to our mission: We have to keep humans in the loop. It's all about the human connection—not about tech. Tech empowers that human connection. Here's how we think about it: Right now, AI is able to personalize the experience for each individual so that each individual has the experience they need to in order to efficiently find and connect to opportunities in any organization. Internally, I'm always thinking about how AI can automate any type of redundant experience my team has to do—scheduling, first job requests; we don't need recruiters for that because we have AI, so the recruiters can then spend their time on key, critical moments in the candidate experience.
We also see AI as being able to increase both speed and accuracy of hiring; [previously, some organizations] worked too fast and hired poorly, or worked too slow and hired accurately. We're able to now do things faster and better than ever before. And that's certainly in part because of the power of AI.
HRE: Apart from your work, what drives you?
Elmquist: My family. It's not just family by blood, but family of friends and the community I've spent my life and journey with. Professionally, I love consulting with other thought leaders and helping support people, while also being informed, supported and educated by them. I love that dialogue; that's partly what the podcast is all about: Let's get smarter together. Collaboration helps the world work more efficiently.
I also really enjoy coming up with strategy with a group of people—fleshing it out, rolling out, watching it work, tweaking it and doing something to create a lasting, positive change. It's about helping someone's world become a little happier, a little more encouraging or satisfying. I love when that happens—when the lightbulb goes off. It comes back to 9th-grade economics and American history: I could see the lightbulb go off in a 15-year-old's mind when I was talking about supply and demand; they may not have had a dollar in their pocket but I helped them make that connection. And now I want to do that en masse with large organizations.
The post Phenom's CHRO and chief evangelist is both lifelong learner and teacher appeared first on HR Executive.