The U.S. Supreme Court's decision against using race as a factor in college admissions doesn't directly affect employers, but it's sparking worries about a backlash aimed at efforts to increase diversity in the workplace.
In a June 29 decision, the Court ruled 6-3 that admissions procedures at Harvard and the University of North Carolina violate the equal protection clause of the 14th Amendment of the Constitution, reversing decades of precedent.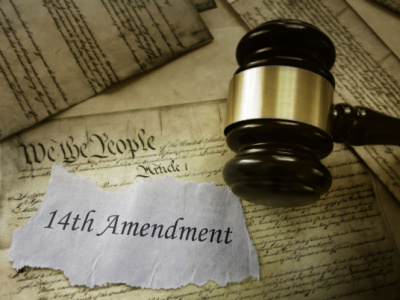 The ruling applies only to colleges and universities—not employers—but many fear it will have a chilling effect on workplace diversity, equity, and inclusion (DEI) efforts. Another worry is that a change in college admissions practices will adversely affect the pipeline of diverse talent coming out of universities.
'Stay the Course'
Michael P. Maslanka, an assistant professor at the University of North Texas-Dallas College of Law, urges employers not to overreact to the ruling. "Companies should not read a case like this to say they cannot engage in DEI," he says. "That's not the message to take from this."
Employers are still entitled to develop pipeline programs to create diverse applicant pools, and they can still recruit from minority colleges and take other steps to increase diversity in the workforce. Maslanka says those practices remain legal under Title VII of the Civil Rights Act of 1964.
Maslanka's advice to employers is to "stay the course" with DEI initiatives since diversity makes organizations stronger by bringing in people with different life experiences, backgrounds, and points of view. Those factors create an "intelligence capital" that makes companies "better able to adjust to markets and what's going on in the world," he says. "Employers should never lose sight of that."
Equal Employment Opportunity Commission (EEOC) Chair Charlotte A. Burrows also urges employers to maintain DEI efforts. In a statement following the ruling's release, she lamented the reversal of precedent, calling it "a problem for our economy because businesses often rely on colleges and universities to provide a diverse pipeline of talent for recruitment and hiring."
But Burrows stressed the decision doesn't address employer DEI efforts, noting that "it remains lawful for employers to implement diversity, equity, inclusion, and accessibility programs that seek to ensure workers of all backgrounds are afforded equal opportunity in the workplace."
Court's Opinion
The Court's ruling comes in two cases: Students for Fair Admissions v. President and Fellows of Harvard College and Students for Fair Admissions v. University of North Carolina.
Chief Justice John Roberts wrote the majority opinion, which says the Harvard and UNC admissions policies violate the 14th Amendment because they involve racial stereotyping and don't offer "measurable" objectives justifying the use of race in admissions determinations. In addition, the policies include no specific endpoint.
Roberts also said the ruling shouldn't be construed as "prohibiting universities from considering an applicant's discussion of how race affected his or her life, be it through discrimination, inspiration, or otherwise."
Justices Clarence Thomas, Neil Gorsuch, and Brett Kavanaugh wrote concurring opinions. Justices Sonia Sotomayor and Ketanji Brown Jackson wrote dissenting opinions.
Tammy Binford is a Contributing Editor at HR Daily Advisor.
The post Supreme Court Ruling Raises Questions About Workplace DEI Efforts appeared first on HR Daily Advisor.