Gone are the days from 20 years ago when employee benefit packages were linear, focusing on medical benefits, prescription benefits and saving for the financial future of retirement.
There have been tectonic shifts in what workers are expecting from their employers, Missy Plohr-Memming, senior vice president, national account sales at MetLife, said Wednesday at the Health & Benefits Leadership Conference in Las Vegas.
"Now it's looking at employees holistically," she said. "Yes, it is still about an employee's physical health but [also] their mental health, their financial health and, most recently,  their social health."
Related Where mental health fits in your return-to-office strategizing
Many of those shifts have been driven by the pandemic, which has changed so much about the environment in which employers operate, including the relationship between employees and employers. "It's no small feat to meet the demands of today's employees as these expectations tripled or quadrupled overnight," she said.
For instance, 10 years ago, 40% of employees said improved benefits packages would keep them at an organization, but today, according to MetLife's research, 65% say a comprehensive package is a must have when deciding to stay at or take a new job, she said.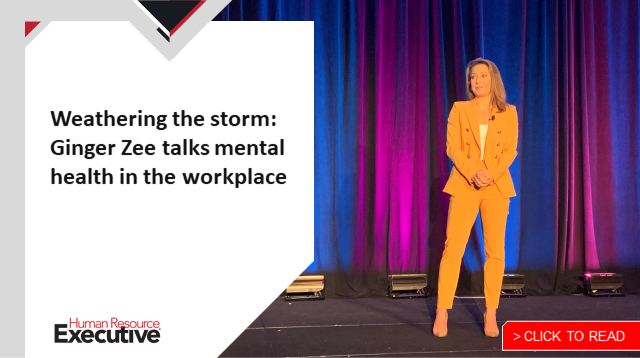 In particular, employees are craving support for mental health, which has reached record lows, particularly among younger workers, Plohr-Memming said.
Yet, when asked if employees have access to mental health programs, only 41% said they do, she noted.
Also see How to get employees to engage with benefits using tech
"We know that it's not because [employees] don't have the support, it's that employees don't know how to access it," she said. "They don't know how to utilize and activate the benefits; or, as Ginger Zee said yesterday, they're too afraid to ask."
Employers are right to be concerned about the mental health of their employees, she noted, although data shows employers may actually be underestimating how much impact the pandemic and other social and global events have had on employees' mental health, she added.
Mental health is closely tied to the social health of employees, or how connected they are to others, she said. "In fact, social health has emerged as the top driver of mental health," she said, noting workers who are socially healthy are almost three times as likely to be mentally healthy, according to the MetLife study. "A clear sign that employers can benefit from efforts to improve the social health of their employees," Plohr-Memming added.
And there are programs employers can implement to improve social health.
Also see How can the 4-day work week be a true game-changer for employers?
"Turn to programs like affinity and employee resource groups," she said. "Volunteering for community events. Networking or team events. Family-friendly events or gatherings where all your employees can be present.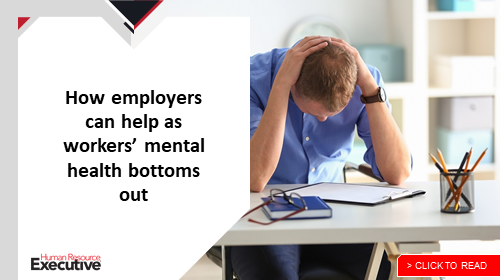 "Along with traditional benefits, these types of programs can help address the real-world needs of employees and help support their social health, which will in turn help their mental health."
Greater employee wellbeing is a win-win for everyone, she added.
"It's a win for the employer in terms of business outcomes and it's a win-win for the employee not only in terms of their mental health and social health, but in terms of their feelings of happiness and fulfillment from their job," she said.
The post Is social health key to improving employee mental health? appeared first on HR Executive.