With the changing landscape of the staffing business, using tools for optimized productivity and communication has become vital for the survival of brands. Spotlight Data helps you manage and communicate your open positions with your clients effectively, which leads to faster placements and happier clients.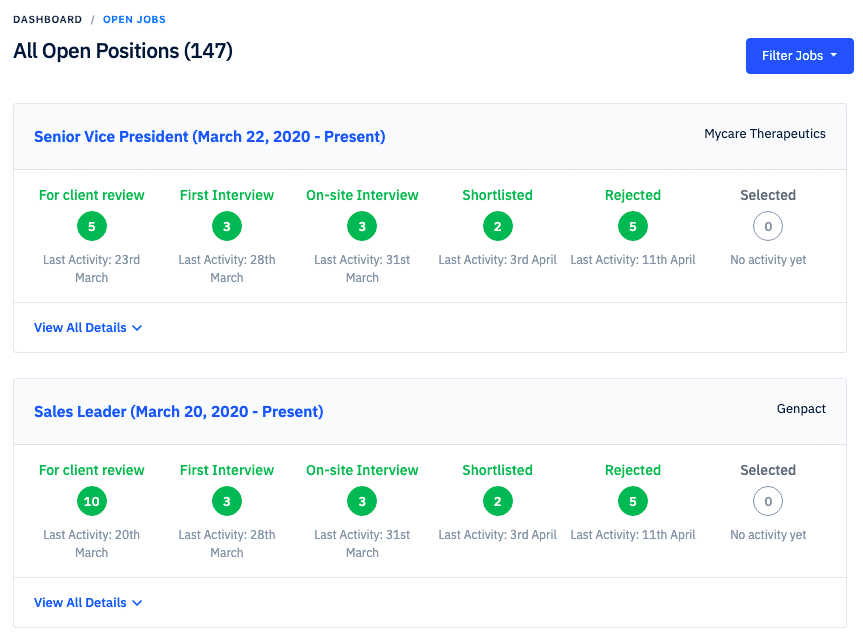 The Client Portal by Spotlight Data allows your team and clients anytime access to the open positions that they manage.  Your use and research team can upload candidate profiles, set up interviews, share reports, change resumes statuses, etc while the client can view the progress and resumes at any time, no download needed.
The application not only eliminates the use of downloads but also allows smart reporting for your clients that help minimize the number of calls you need to be a part of and expedite the hiring process.
Here are some of the features that the Client Portal brings to you:
Manage progress on open positions
View and share the latest progress on each open job.

Share and manage candidate profiles
Upload and share candidate profile, no more downloads needed.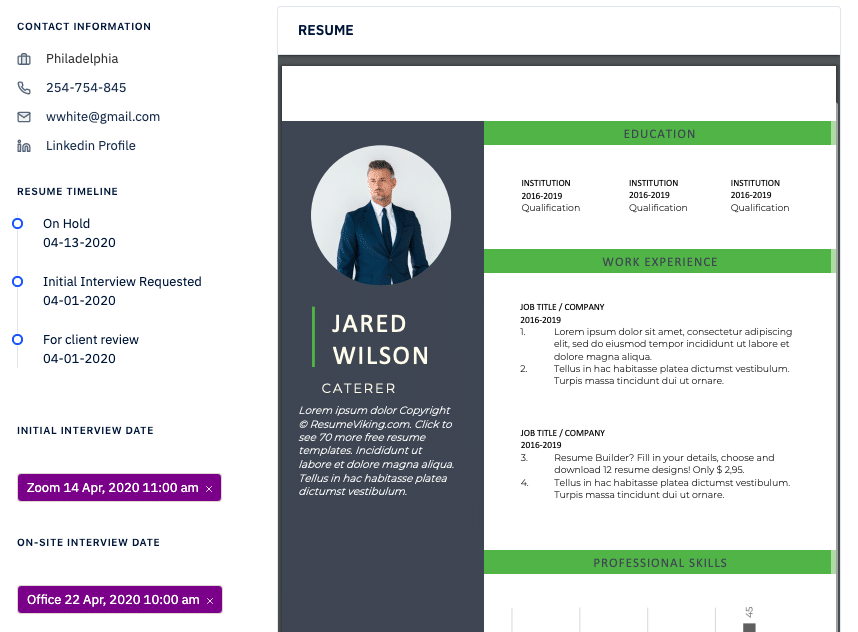 View candidate progress
View the candidate's progress in an open position and make better decisions.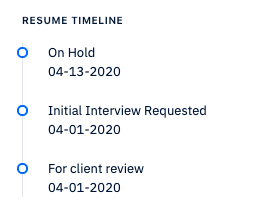 Schedule interviews
Set up multiple Skype, Zoom, Coffe, On-site interviews with each candidate.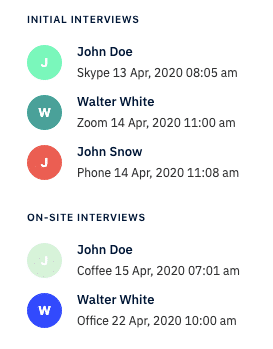 Auto send progress reports to clients
Click a single button to send an activity report to the client for an open position.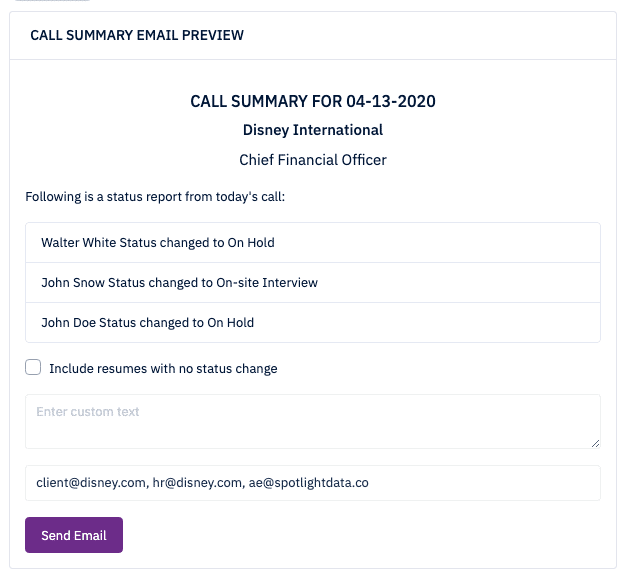 Detailed visual reports for positions
Detailed visual reports to identify the good and the bad of your hiring process.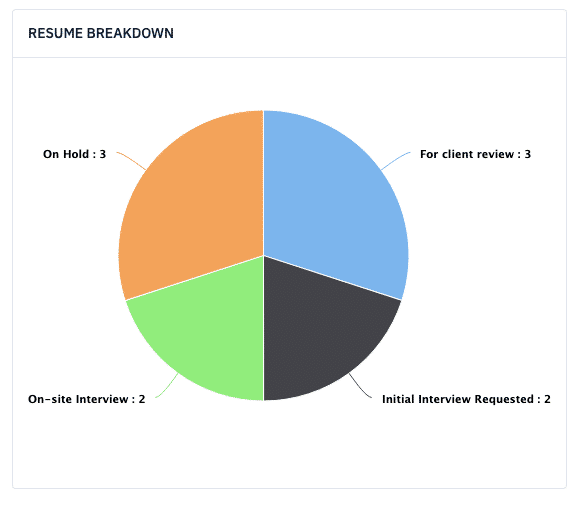 Better communication, transparency, and digitization have never been more important for staffing businesses across the globe. If you are a PCRecruiter user, get in touch for a special discount.
Contact us for a demo now.