Patrick Bowes' entrance into human resources was a bit unconventional—but helped shape his HR philosophy.
While studying organizational psychology in grad school, Bowes wanted to get some hands-on practice, so he accepted a three-month contract position with Clifton Gunderson, which joined with LarsonAllen to form the professional services firm CLA in 2012.
"I thought, 'At the end of this, I'll have some great experiences,' " Bowes recalls about the role, which started in recruiting but quickly expanded to encompass a number of areas of HR. "Well, when the end of those three months came, I realized nobody told me to stop coming, so I just kept showing up. I kept showing up day after day for an entire year."
When he saw a job posted at the organization, he applied—and threw his colleagues for a loop because they forgot he didn't technically work there, he laughs.
That commitment to "keep showing up" for his employees has influenced his nearly 17-year career at CLA, where he started in compensation in 2006 and became managing director of people solutions in 2020—just months before the COVID-19 pandemic began. The crisis has been a driving factor behind the organization's recent redesign of its wellness strategy—which has included the rollout of more than two dozen wellness-related benefits since 2020.
Bowes recently spoke with HRE about the spirit behind that work—and how he envisions the organization showing up for its employees in the future.
HRE: What role does employee feedback play in shaping the organization's benefits strategy?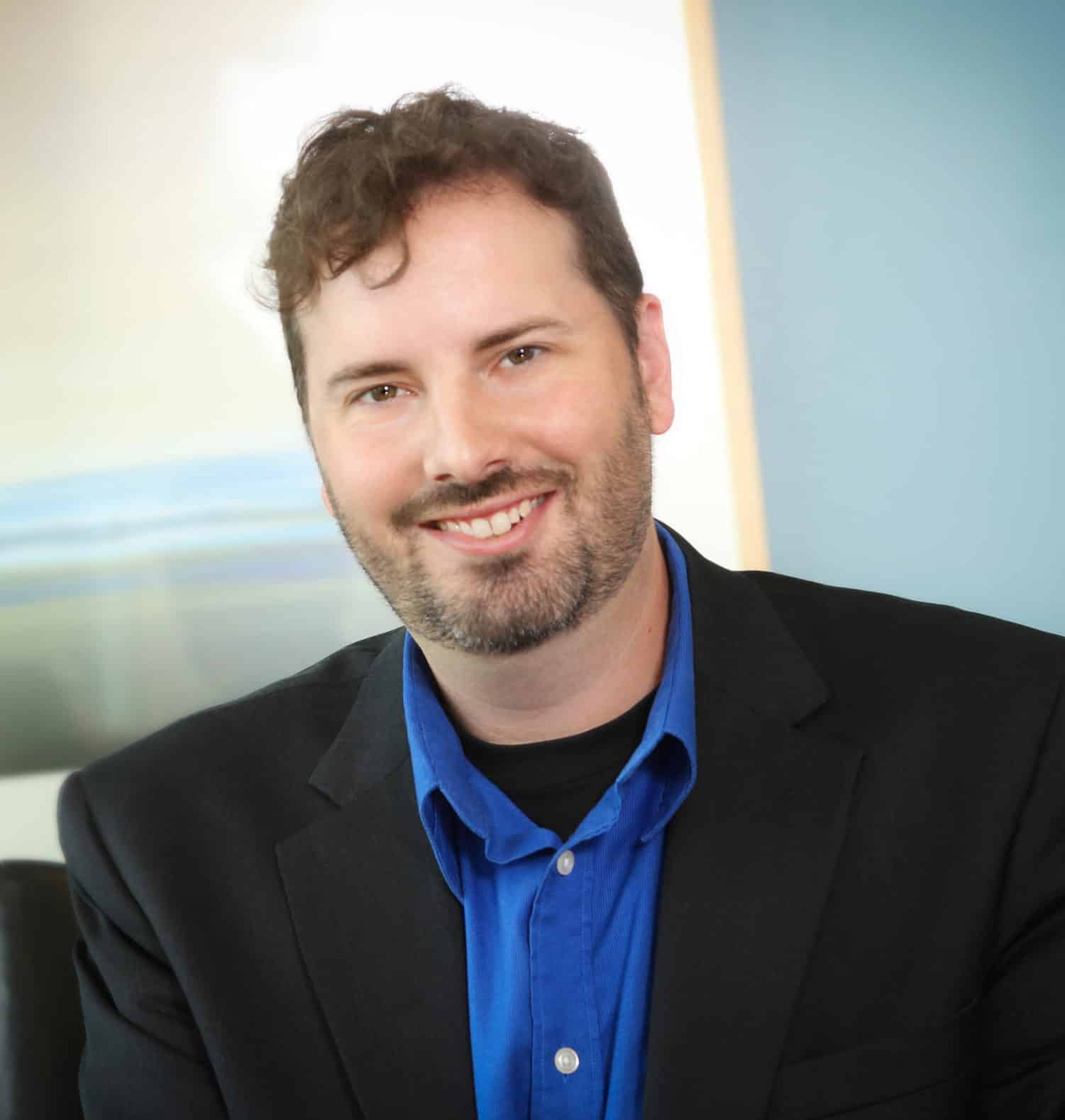 Bowes: Employee feedback is the most crucial part of this. It's not possible to overstate the importance of it. Like everybody, we're looking at trends in the market and trying to understand what's important, but our strategy is more guided by the voice of our people. It wouldn't be successful without it.
We have an engagement survey annually, and we do a lot of action planning around that. One of the things we look into is what people are saying they need to better manage their lives. We have something called the Engagement App on our intranet, and it suggests recommendations, such as how to get connected to a leader in the firm, how to have a one-on-one conversation. These two things alone have driven tons of change.
One of the other important things is that we're trying to break feedback into different groups or cohorts. We're looking at what might rise to the surface as big themes, but we also want to pay attention to things that might not rise to the surface. Through this approach, we were able to identify that we have a growing population of caretakers for aging parents so we started a partnership with a group that helps people in that position—and it's based on the feedback we were given. And it's more than just what people are saying—it's also what they're saying through their actions and behavior that you can see in the claims data; that's also part of feedback.
---
---
HRE: How has the concept of wellbeing grown in CLA's people strategy during your time with the organization?
Bowes: It's been totally transformed, from top to bottom. Now, it's all about the whole person—how do we pour into our people? That's what drives our strategy and this expansive portfolio of wellness opportunities that we have. Traditional wellness approaches, and how we mostly defined wellness over the years, are usually shaped by incentives: How do you get people to go to the doctor more, or how do you encourage good behaviors by rewards? The primary objectives of wellness strategies were about managing healthcare costs, improving engagement and productivity, recruiting, retention—and those are awesome, and we want all of those things. But our journey has evolved where none of them are our primary motivator. Now, we're motivated by how we can help people live well.
HRE: How do you envision CLA's benefits strategy continuing to evolve in the coming years?
Bowes: We'll definitely continue to expand our portfolio of wellness opportunities and look to find ways to help people live well. We're in a good rhythm on that and I don't want to take that for granted, so we're definitely going to continue the focus. Our evolution is coming in different ways. The first thing is pattern interruption. As people, we develop patterns of behavior: We get sick, we go to the doctor, we receive a diagnosis and we get treated. Introducing new benefits is difficult at that time. So what we did, for instance, was give people access to premium care centers across the country for highly complicated diagnoses at no cost to them. I don't need that today; I'm fortunate. And even if I keep hearing about it—through announcements, communications, in annual enrollment materials—it may not register because I don't need it at that moment. So, when we talk about pattern interruption, we're looking at how to create a natural step in that pattern of thinking to create a moment of "Oh, there's something else I can do [for care], something CLA is offering that can help me in this moment."
Think about the App Store. Nobody knows everything it has but if there's something you want to manage—resolutions or financial planning—you think to go check it out. So, how can we create that same pattern to have employees say, "Something is happening in my life I need help with. Let me go check out CLA's wellness offerings and see if there's help there."
HRE: Beyond benefits, how is the organization seeking to tackle retention issues?
Bowes: We're continuing to lean into feedback and action planning to listen and respond to our people. We're pouring into our career strategy in the same ways we have with our wellness strategy because a lot is changing in front of us around careers. What people want is different. A long time ago, your career was defined by where you work. Maybe you were there your entire life. But now, the notion of what a career is has changed to become more of a series of jobs within a pretty defined space using some skills that can be transferrable. And it's changing again as this notion of a career is broken down into the day-to-day experiences people want.
HRE: How are you responding to those changes?
Bowes: We're creating career paths that are unique to individuals—giving them opportunities to make choices about the path they take, the clients they serve, the skills they're building. And we give them the freedom to change those choices often. We think about it like we're trying to build a gig-style economy internally: People can have those different experiences that define their careers but all within our walls. With this, we're elevating our coaching strategy as well. It's all about looking forward to somebody having a career with us—not that we think they should have but helping them to articulate the dream they have for themselves and then helping them pursue it.
Read more Insights from a CHRO here.
HRE: As an HR leader, how do you tend to your own wellbeing?
Bowes: I've been focusing on three things, and I previously would not have believed these matter as much as they do. The first is sleep. So many performance experts talk about how sleep is so important to performance, productivity, attention, happiness. I've found that my minimum number [of sleep hours] is seven. I turn off notifications and try to minimize distractions. I didn't used to think sleeping made that much of a difference but I just said, "OK, I'll give it a try," and I love it. It's true—it works.
Related: Burnout for HR leaders isn't getting any better. What can be done?
The second is breathing. It's another thing I was maybe skeptical about at first but decided to jump in and try. I intentionally focus on my breathing periodically throughout the day, especially in moments where I'm feeling more stress or anxiety or like my blood pressure is up. Like sleep, it works.
The thing I'm studying most recently—and I'm reading a book about it right now—is gratitude. It's always awesome being on the receiving end of gratitude, but I'm interested in what a person who expresses gratitude feels. You're more positive, optimistic, happier. It literally changes your brain.
The me of probably three years ago would have had a different answer. I've been on an interesting journey. I've found that [wellness] has to be intentional. We have so many things competing for our time, energy, attention, and it's easy to get consumed by all of that—everything but our own wellbeing, it seems.
The post Showing up for employee wellness is at the heart of this HR leader's mission appeared first on HR Executive.